Warhawk Weekly 8-16: Campus Tour; AUM Cheer Honors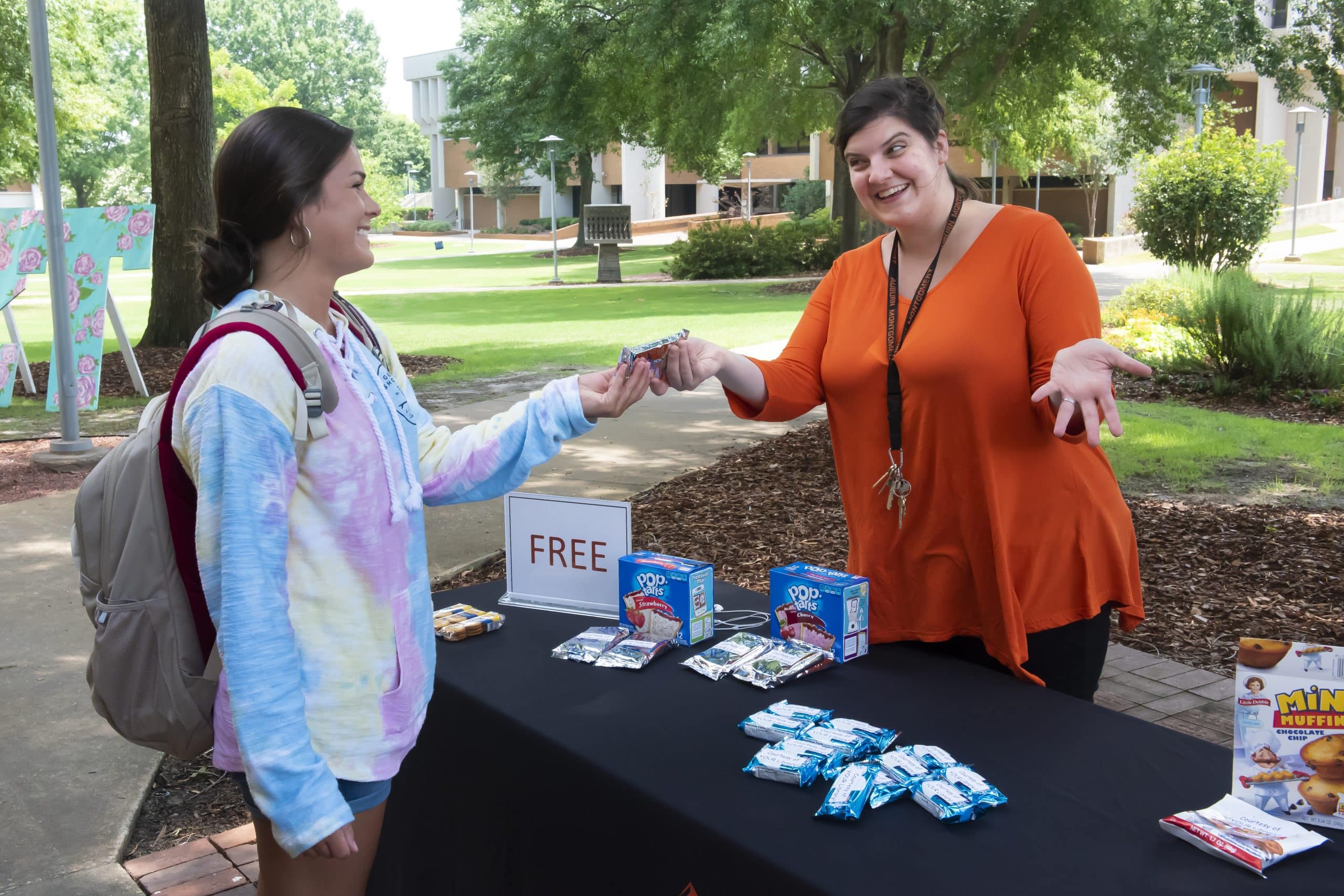 We're glad to see new and familiar faces for the start of the 2022-2023 academic year.
Our 5,000-some students, faculty and staff have an opportunity to take part in a variety of activities as part of Warhawk Welcome Week. Check the university events calendar for upcoming details on grab-and-go breakfasts, games, and more fun.
Take a quick stroll through campus to see how colleges and departments greeted students on the Quad and for a tour of our beautiful campus.
AUM Cheerleading earns NCA honors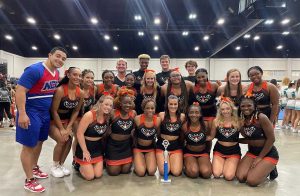 AUM's cheerleading team and your favorite mascot, Curtiss, recently earned high honors at the National Cheerleaders Association camp in Myrtle Beach, S.C.
AUM placed third in the NCAA Division II Small Co-ed Intermediate Division, earned a bronze bid to camp, and earned superior recognition for all events in which it participated.
And — this should come as no surprise — Curtiss The Warhawk earned All-American recognition among mascots.
We're proud of coach Samantha Banks and team members Madalyn Barfield, Laliah Benjamin, Stella Bice, Reyanna Butler, Nichlos Cutrell, Jamia Ellison, Charles Fowler, Will Heflin, Alani Howard, Jamiya Hunter, Makalee Keith, Alanna McCain, Isabella Pearce, Kniya Potts, Tyra Saxton, Joseph White, Chloe Wilkins, Ashley Williams, Logan Womack, Duntrey Heflin, Alyssa Zeigler, Cameron McCormick, and Telor Wiley.
Go Warhawks!
Enjoy campus dining options
Hungry? Check out what Chef Q and the Campus Dining team have been cooking up in Taylor Center. In addition to longstanding favorites like burgers, build-your-own salads, pizza, Tex-Mex and breakfast omelettes, you'll find steak, ribs, Indian delights and other flavorful options.
Download the Grubhub app to check out the menu and place your order. Learn more: https://www.aum.edu/dining/
Communication, Theatre & Fine Arts hosts recruiting day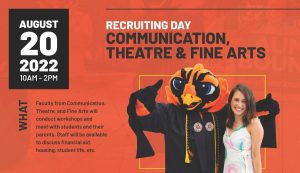 Do you know a high school student — or the parent of one – who is interested in studying public relations, graphic design, communication or the fine arts? If so, make plans to attend AUM's Communication, Theatre & Fine Arts Recruiting Day event on Saturday, August 20, from 10 a.m. to 2 p.m.
On recruiting day, faculty from Communication, Theatre and Fine Arts will conduct workshops and meet with students and their parents. Students will also enjoy a tour of the Communication TV Studio, Theatre AUM, Photography Lab and graphic and art studios such as The McDermott Art Gallery.
Majors students can inquire about include communication, journalism, public relations, theatre, graphic design, painting and drawing, photography, sculpture, visual art, and art history.
Staff will be available to discuss financial aid, housing, student life and other campus resources.
Fostering civic identity and virtues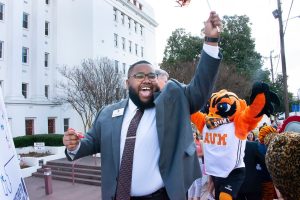 A new AUM research project aims to foster civic identity/commitment and civic virtues among AUM students, faculty, and staff through a deepened understanding of the Civil Rights Movement and its leaders.
A kick-off event for the project, "From Civil Rights to Civic Virtue: Forming Character through Community," will be held August 25-26 at AUM. RSVP to the event online.
Funded by a grant from the John Templeton Foundation, the three-year project also seeks to promote civic engagement through projects with partners in the local community.
The Civil Rights to Civic Virtue Kickoff event will bring together educators to help inform the AUM community about the new research study.
Keynote speakers will include Julie Hatcher, professor emeritus at Indiana University-Purdue University Indianapolis, and Jason Baehr, professor of philosophy at Loyola Marymount University.
AUM's Civil Rights to Civic Virtue research project team includes faculty members Aaron Cobb (Director), Lynn Stallings (Co-Director), Brittni Anderson, Tara Beziat, Brooke Burks, Amy Ingram, Chelsea Ward.
New Student Convocation: Learn about AUM and make new friends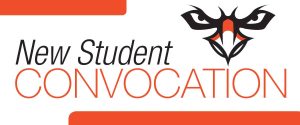 AUM will welcome new incoming Warhawks at our New Student Convocation for undergraduates on Friday, August 19.
On ceremony day, students will meet in the Taylor Center at 9:30 a.m. for a procession to the AUM Athletics Complex, where the convocation event and other activities will start at 10:00 a.m.
Students will be grouped by college and welcomed by faculty, staff, administrators, and fellow students who will share what it means to be a part of the Warhawk family.
New student convocation is also a great way to make new friends and connections while enjoying food and games. And it's the easiest way to get 50 points on your first University Success (UNIV) course assignment.
Office of the Provost sponsors one-credit hour scholarship
Students are invited by the Office of the Provost to apply for a scholarship that will go towards one credit hour of tuition for an internship or directed research course approved by AUM's Experiential Education & Engagement Center (EEEC).
Students who apply for the scholarship can only apply once in the same semester. Students may enroll in a directed research or internship course that provides more than one credit hour, but the scholarship will only cover the cost of one credit hour.
The scholarship does not apply to courses that are required as part of the student's major program. Students who complete internships or clinicals in the College of Education and the College of Nursing and Health Sciences are not eligible to receive this scholarship.
The deadline for Fall 2022 applications is August 22. Apply online.
If you have questions about eligibility or requirements, email [email protected].
Keep up with campus events
There's an easy way to keep up with campus happenings. Enroll in AUM365 and get the 4-1-1 from Curtiss The Warhawk himself. Text curti$$ to 334-398-6025 to receive reminders about upcoming happenings.