Warhawk Weekly 5-31: Softball season closes; Cast your vote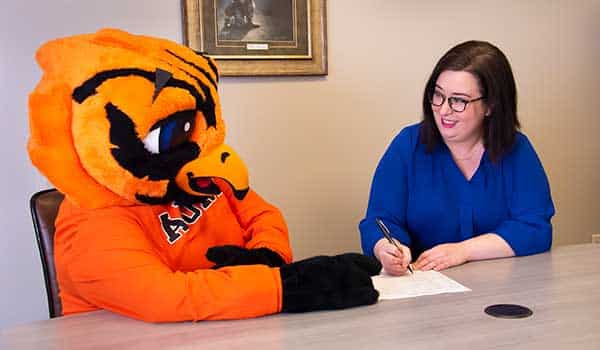 Softball's historic season comes to a close
Auburn University at Montgomery softball team's season came to a close on Saturday after dropping a heartbreaking 4-3 contest against top-seeded Texas-Tyler in an elimination game at the NCAA Division II Softball Championship Tournament in Denver.
AUM sophomore Kat Fallen's historic season also came to a close on Saturday as she finished one of the greatest seasons by an individual in program history. The sophomore set the single-season RBI record with 59 and broke Olivia Aycock's single-season hit record after recording 70 hits this season.
Other standout players were Gia Martin, who drove in AUM's first run on a fielder's choice with runners on the corners, and junior Molly Cobb, who hit one of the most dramatic home runs in school history to briefly give the Warhawks a 3-2 lead.
The Patriots tied the game after a pitch got away from AUM freshman Avery Dickerson and allowed the runner on first to advance to third base on the play. With two strikes to Shannon Klaus, she laced a ball to the AUM shortstop, who was unable to handle the ball resulting in a game-ending error.
The Warhawks wrap up the 2022 season with 49 wins, the most since the 2016 season. AUM also recorded 23 home victories this season which ties the most in a single season that was set by the 2016 version of the Warhawks.
Cast your votes for AUM as one of the 'Best of the Best'
After being recognized as the top university in Alabama's River Region by Montgomery Advertiser readers for each of the last four years, AUM has earned nominations in multiple categories for the 2022 "Best of the River Region Awards."
In addition to being nominated once again as one of the top universities in the "Kids & Education" category, AUM will compete for top honors in the following categories:
Best Place to Work
Best Child Care (AUM Early Education Center)
Best Fitness Center/Gym (AUM Wellness Center)
Best Yoga/Pilates Studio (AUM Wellness Center)
Voting ends today, May 31. Cast your vote with the Montgomery Advertiser.
Spots open for Audio & Video Storytelling Summer Camp
AUM's College of Liberal Arts and Social Sciences and the Department of Communication and Theatre will host a summer camp for high school students to learn about media careers and creating podcasts.
The five-day intensive summer camp at AUM is devoted to helping rising ninth-12th graders produce audio and video stories. Students will learn about exciting media careers, including podcasting, TV and public relations while learning the "architecture" of how to build a memorable podcast and video clip. Participants will create a feature story-turned podcast episode and video segment to add to their portfolio of creative work. The program ends on the last day with a listening party and viewing of camper work.
The camp, which will also feature guest speakers from the media, will run from June 13-17 from 9 a.m.-4 p.m. in AUM's Department of Communication.
The camp includes all meals, snacks, drinks, program instruction materials and equipment. Transportation for off-campus local media tours will be provided.
For more information, call 334-244-3379 or you may email [email protected] or [email protected].
Take ELC's survey, register your child for summer and fall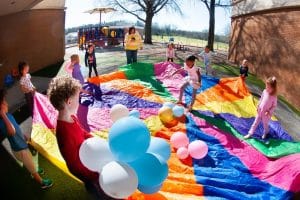 Members of the campus community are invited to participate in a brief survey to help AUM's Early Learning Center better serve the needs of families.
The ELC has opened summer and fall semester registration for the summer and fall 2022 semesters for children ages 3-5. A National Association for the Education of Young Children-accredited laboratory preschool, the ELC is open Monday-Friday, from 7:45 a.m. to 4 p.m. Tuition is $150 per week.
For more information on the ELC, call 334-244-3441 or email Laura Wildman.
Keep up with campus events
There's an easy way to keep up with campus happenings. Enroll in AUM365 and get the 4-1-1 from Curtiss The Warhawk himself. Text curti$$ to 334-398-6025 to receive reminders about upcoming happenings.