Warhawk Weekly 5-17: NCAA Super Regionals; AU president visits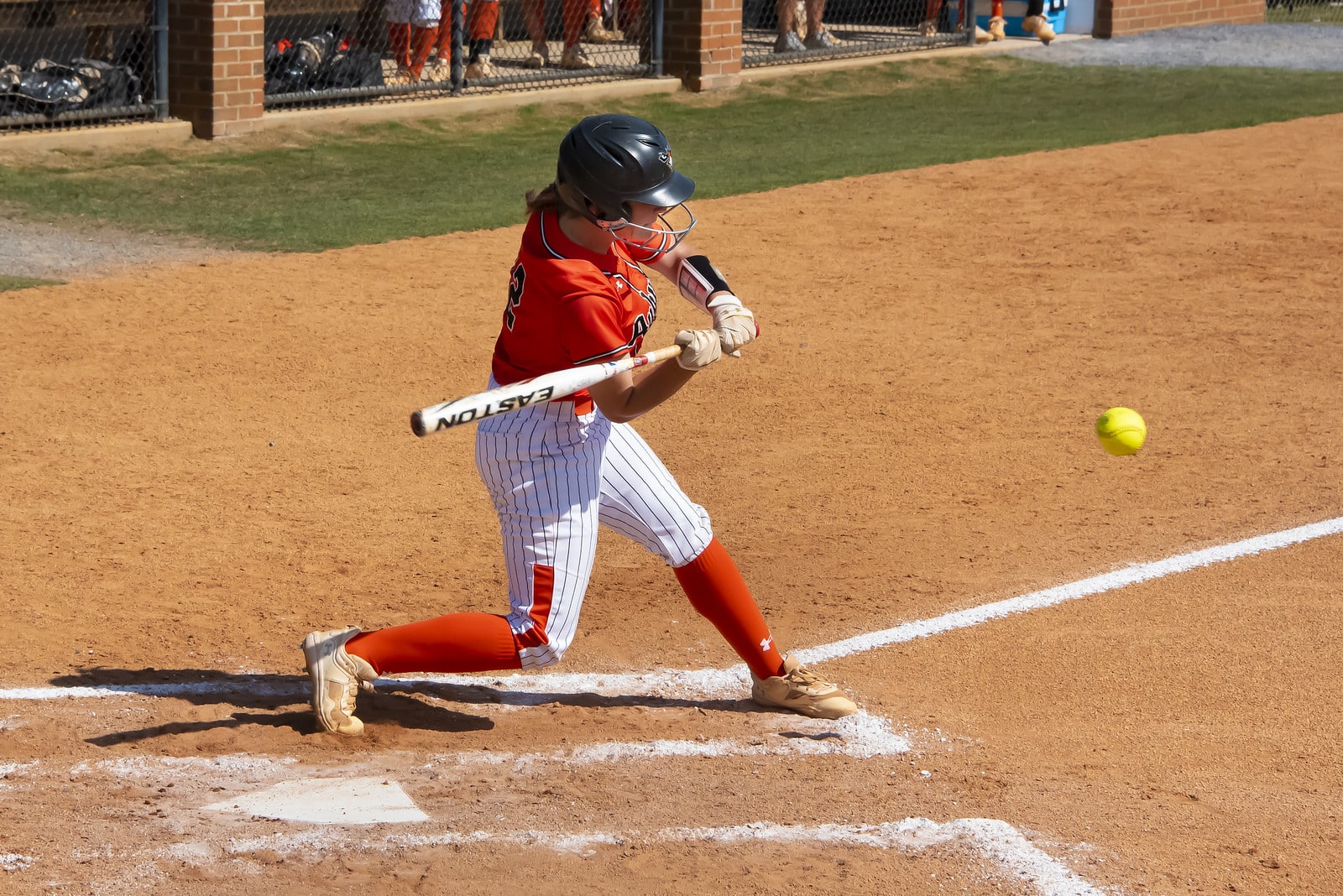 Warhawks soar to NCAA Super Regionals
Auburn University at Montgomery's third-ranked and top-seeded softball team clinched a berth in the NCAA Division II Super Regional for the first time by beating Gulf South Conference rival Alabama-Huntsville over the weekend.
AUM will host its Super Regional matchup against fellow GSC rival Valdosta State Thursday-Friday at the AUM Softball Complex. First pitch on Thursday is set for 6 p.m.
Tournament passes are $15 for adults and $7 for students from AUM and Valdosta State (with student ID) and children 4-and-older. Day passes will be $10 for adults and $5 for students of the participating schools and children 4-and-up. All seating is general admission. AUM students, faculty, staff and Warhawk Athletic Club members must purchase tickets in order to attend due to the Super Regional being an NCAA-hosted event.
Friday's second game will start at 3:30 p.m., with game three to follow at 6:30 if necessary.
New AU president visits AUM campus
New Auburn University President Christopher B. Roberts' second day on the job resembled the first – fast-paced and focused on better understanding the capabilities of the AU System and the needs of those served by it.
Roberts visited AUM on Tuesday, meeting with the Chancellor's cabinet for more than an hour. Much of the discussion focused on opportunities for future collaboration between the two campuses.
Roberts, the former dean of Auburn's Samuel Ginn College of Engineering, was unanimously approved by the Board of Trustees in February as the successor to recently retired President Jay Gogue. His tenure as Auburn's 21st president began Monday.
Much of his first week on the job is being spent meeting with students, faculty, staff, administrators, community leaders and other stakeholders to express his vision for the AU System and receive their input on how to help position it for success on the national and global stages.
Read more about President Roberts in the Office of the President.
AUM earns multiple 'Best of the Best' nominations
After being recognized as the top university in Alabama's River Region by Montgomery Advertiser readers for each of the last four years, AUM has earned nominations in multiple categories for the 2022 "Best of the River Region Awards."
In addition to being nominated once again as one of the top universities in the "Kids & Education" category, AUM will compete for top honors in the following categories:
Best Place to Work
Best Child Care (AUM Early Education Center)
Best Fitness Center/Gym (AUM Wellness Center)
Best Yoga/Pilates Studio (AUM Wellness Center)
Voting will end on May 31. Cast your vote with the Montgomery Advertiser.
Scholarship recipient perseveres through tragedy
Sophomore Destiny Wallace recently received a unique scholarship that has allowed her to share her traumatic life story.
This spring semester, Wallace was awarded the $10,000 Cat Zingano Overcoming Loss Scholarship after learning about the opportunity on Bold.Org.
"I applied for the scholarship because it gave me the opportunity to tell my story with the hope of helping others and shedding light on the fact that a tragic situation in life doesn't define your outcome or who you will be," said Wallace, a psychology major. "It was also a blessing to receive the scholarship to help with paying for my college tuition here at AUM."
Created to support a student in need of financial support for their education and fighting through the loss of a loved one, the scholarship required applicants to write an essay on how the loss of a family member led them to focus on what matters most in life and what they want to "fight" to achieve, according to Bold.Org.
"My essay involved the loss of my mother," Wallace said. "Unfortunately, she was taken away from me at a very young age due to domestic violence. I wrote about my story to show that I didn't let what happened to me discourage me or stop me from being the best that I could be in life."
At AUM, Wallace is building a network of support with her involvement in the sorority Delta Sigma Theta, student alumni association, and intramural volleyball team. She also keeps busy by working at AUM's Wellness Center.
Wallace expects to graduate in December 2024. She plans to become a psychiatrist and continue her education at AUM to earn a master's degree in clinical counseling.
Ghodke serves as CASE Awards judge
Associate Professor of Graphic Design Nikhil Ghodke recently served as a judge for the Council for Advancement and Support of Education's (CASE) annual design competition.
CASE is a global nonprofit organization committed to advancement of educational professionals that work in alumni relations, communications, development, and marketing at universities and colleges. Every year, CASE holds a design competition for best practices and outstanding people who contribute to the growth and understanding of the professionals in educational institutions. These awards, which are peer-selected and evaluated, recognize institutions worldwide whose talented staff members have advanced their organizations through their resourcefulness and ingenuity.
Ghodke, an award-winning designer and educator who has a professional design practice with international clients, was invited to judge the completion for 2022. He was on an international panel of four judges who oversaw the video category for "Year End Videos."
For more information, visit www.case.org.
Shelley joins local non-profit board
Tami Shelley, associate professor in the College of Education, has joined the Board of Directors for The Children's Center of Montgomery.
The Children's Center of Montgomery is a non-profit agency serving children and young adults with disabilities. The center's mission is to provide optimal opportunities for each student and client to reach his or her highest potential. The center works to help each individual grow and become independent in a safe, caring environment supported by dedicated staff, involved parents, and community.
AUM College of Education faculty member Kate Simmons also serves as a board member.
EEEC offers faculty development sessions
To support faculty, the Experiential Education and Engagement Center, the Faculty Development Institute and Office of Distance Education is facilitating summer faculty development sessions. The sessions will focus on incorporating experiential learning or undergraduate research into the classroom.
The sessions, which will be held via Zoom, are part of the university's compliance with the Title III Strengthening Institutions grant.
Workshops

Date and Time

Panelists*

Developing Research Opportunities in Undergraduate Courses
June 10, noon – 1 p.m.
Donald Amoroso, Vanessa Koelling
Incorporating Service-Learning into your Course
June 30, noon – 1 p.m.
Heather Adams, Katie Waddell
Increasing Student Support with Embedded Peer
Mentors
July 15, noon – 1 p.m.
Paul Arrington, Brittni Anderson
Implementing an Internship Course
August 3, noon – 1 p.m.
Christine Harrington, Hilary Gamble
*subject to change
Keep up with campus events
There's an easy way to keep up with campus happenings. Enroll in AUM365 and get the 4-1-1 from Curtiss The Warhawk himself. Text curti$$ to 334-398-6025 to receive reminders about upcoming happenings.