Warhawk Weekly 3-7: Top 10 'Military Friendly' campus; Reader's Choice Awards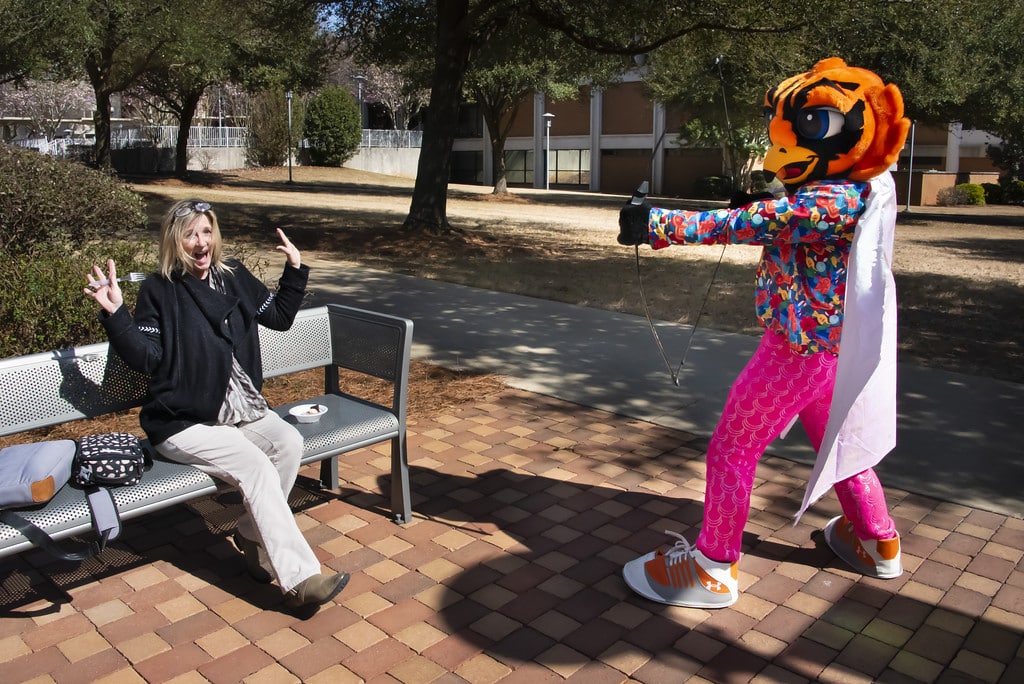 AUM recognized as a Top 10 'Military Friendly' campus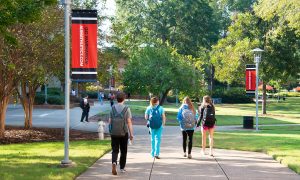 For the sixth consecutive year, Auburn University at Montgomery (AUM) has been designated a Top 10 "Military Friendly School" by Viqtory Media.
According to a survey released Tuesday by Viqtory Media, AUM earned a No. 9 ranking in the "Small Public Schools" category for 2023-2024.
Located in Montgomery near Maxwell Air Force Base, AUM serves more than 800 military-affiliated students, including spouses and dependents.
"Auburn University at Montgomery offers a strong support network and resources to serve our active duty military students, veterans and their family members," said AUM Chancellor Carl A. Stockton. "We have created an academic environment for this special student population that not only ensures we meet their needs but provides them with unique experiences while at our institution."
The annual recognition from Viqtory is the longest-running and most comprehensive review of college and university investments in serving military veteran and military-affiliated students.
Viqtory Media's "Military Friendly Schools survey" is offered to more 8,800 schools nationwide, holding each school to a higher standard than in previous years in their assessment. Schools are assessed on their ability to meet the minimum thresholds for student retention, graduation, job placement, loan repayment and loan default rates for all students and, specifically, for student veterans, according to the survey.
Schools are also evaluated in areas such as culture and commitment, military student support services, and admissions and orientation.
Vote for AUM in Community's Choice Awards
Auburn University at Montgomery needs your support to hold its status as the River Region's favorite university in the Montgomery Advertiser's 2023 "Best of the River Region" Community's Choice Awards.
The annual awards celebrate and recognize the best that Montgomery has to offer. Students, faculty and staff can nominate AUM as a top university in the Montgomery region in the following categories:
Beauty & Health: Hearing Aid/Hearing Specialist Center
Kids & Education: Child Care
Kids & Education: College/University
Sports & Fitness: Fitness Center/Gym
Top Employers: Place to Work
Online voting will close on March 27. To cast your vote, visit the Advertiser's online voting page to vote every day during open voting.
CRCV Speaker Series welcomes Arthur-Mensah
AUM's Civil Rights & Civic Virtue Speaker Series will welcome a creative powerhouse known for "mixed reality" experiences.
L'Rai Arthur-Mensah, project director with Local Projects, creates online and physical spaces that facilitate conversation and focus on such themes as truth and reconciliation. She will speak Wednesday, March 8, at 11 a.m. in Taylor Center 222-223. The free lunch event is open to all, but attendees should submit an RSVP.
Arthur-Mensah's professional credits also include The Fashion For Good experience in Amsterdam, Netherlands, and the Greenwood Rising Museum in Tulsa. Her projects include mixed reality experiences at the Super Bowl and an online digital version of Kara Walker's "Sugar Baby with Creative Time." Arthur-Mensah holds a bachelor's degree in industrial and operations engineering from the University of Michigan.
Volunteer to revitalize historic cemetery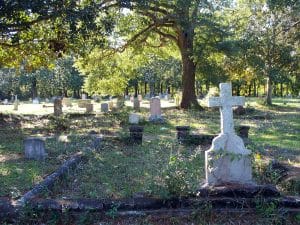 Looking for a unique way to spend your spring break?
AUM students, faculty and staff can volunteer to help clean up Montgomery's historic Union Benevolent Cemetery damaged by a tornado in November 2022. Participants in the cleanup will leave AUM's campus at 9 a.m. and return by 12:30 p.m. Monday, March 13.
Volunteers are encouraged to wear close-toed shoes, comfortable work clothes, and dress in layers. Depending on the weather, volunteers may also want to wear a hat or sunglasses.
Union Benevolent Cemetery, which oldest grave dates to 1864, is in Montgomery's Flatwood community and listed in Alabama's Historic Cemetery Register.
AUM Cheerleading to host tryout clinics
Show your Warhawk spirit during AUM's Cheerleading Clinics. AUM Cheerleading will host multiple clinics in advance of its formal tryouts April 28-29.
Current students interested in trying out for the cheerleading team can attend clinics on the following dates:
March 10, 5-7 p.m., AUM Wellness Center
March 24, 5-7 p.m., AUM Wellness Center
April 14, 5-7 p.m., AUM Wellness Center
The clinics are $25 per session. For those interested in trying out for the team, requirements include the ability to follow cheer and dance instructions taught at tryout and to demonstrate foundational and advanced stunting skills.
Follow @aum_cheer on Instagram to register online and receive more information.
Apply for the Graduate Merit Scholarship
The AUM Alumni Association invites eligible graduate students to apply for the Graduate Merit Scholarship for the Fall 2023 and Spring 2024 semesters.
The application deadline is March 15. In order to qualify, a student must have completed at least nine AUM course hours of graduate work and have a minimum grade point average of 3.4.
The application packet must include a transcript, letters of support, a 250-word essay and resume.
Get the full requirements and submit an application with AUM Alumni Association.
Get updates on campus events
Don't get left out of important campus events. There's an easy way to keep up with what's happening each day. Enroll in AUM365 and get the 4-1-1 from Curtiss The Warhawk himself. Text curti$$ to 334-398-6025 to receive reminders about upcoming happening.