Warhawk Weekly 3-15: Graduate Studies Preview; Green Zone Training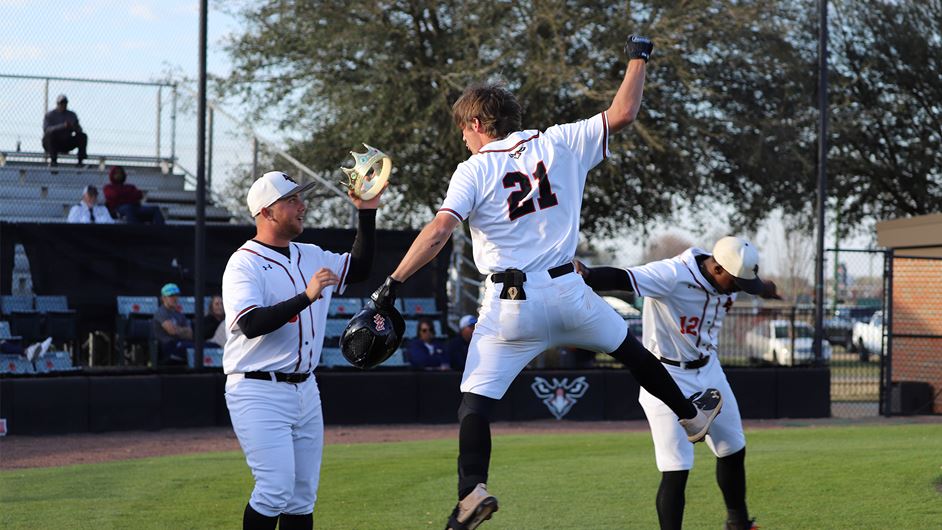 Graduate Studies Preview Night set for April 12
If you're nearing completion on a bachelor's degree and want to enhance your professional credentials or an AUM employee seeking advancement, you'll want to attend Graduate Studies Preview Night on Tuesday, April 12, from 5-7 p.m.
AUM offers more than 50 different graduate programs. Faculty and staff will be available to answer questions about accelerated degrees (degrees achievable in three semesters), admissions requirements, coursework, scholarships and more.
Register now: https://www.aum.edu/gradpreview/
Green Zone training available for faculty, staff
As a university consistently recognized as a Military Friendly School by Viqtory Media, AUM takes pride in anticipating and meeting the needs of its more than 800 military-affiliated students.
One of the best ways faculty and staff can help these students is by completing Green Zone training, which focuses on increasing awareness of the backgrounds and needs of student veterans, spouses and military dependents.
Green Zone training will be offered on Wednesday, from 9 a.m. to 11 a.m. in Taylor Center 221.
Participants that attend will receive a certificate and a green zone sticker to place outside their office space. Registration is required for this training.
Register now: https://aumwebapp.aum.edu/training/TrainingDetails.aspx?TrainingID=2229
Join the Spirit Band
AUM's Spirit Band will begin open rehearsals for student musicians on Tuesday, March 22, at 3:35 p.m. in Goodwyn Hall 109.
No auditions are required, but prospective members should contact Dr. Mark Benson ([email protected]; 334-244-3385) before the first rehearsal date in order to receive music in advance.
Get Ready to impress potential employers
Students: Get your resumes ready and prepare to network.
The Career Development Center will host the AUM Career Fair April 5-6, with on-campus and virtual components. Students and alumni can meet with recruiters from corporate, non-profit, and government organizations to discuss a broad range of job and internship opportunities
The on-campus Career Fair will take place on Tuesday, April 5, from 11 a.m. to 2 p.m. in Taylor Center 221-223. The virtual Career Fair will take place on Wednesday, April 6, from 11 a.m. to 2 p.m. on the AUM Handshake platform.  Students will need to log in to Handshake to register for the virtual fair and select employer sessions to attend.
Professional dress is required for both the on-campus and virtual Career Fairs.  Please bring copies of your resume and cover letter.  For questions about the in-person or virtual fairs, contact the CDC at [email protected], or visit the CDC office in 323 Taylor Center.
Get Career Fair updates: www.aum.edu/careerfair
Softball, baseball teams eager to extend win streaks
AUM's softball and baseball teams each built momentum in Gulf South Conference play with three-game sweeps of Mississippi College over the weekend and will try to maintain it this weekend when they host Alabama Huntsville.
The 17th-ranked Warhawks softball team opened its series with a dramatic 4-3 win that ended with back-to-back seventh-inning home runs from Shelby Newsome and Margaret Morgan. Late-game heroics proved to be the theme of the Warhawks' series sweep, with Molly Cobb's two-run homer in the sixth inning of Monday's Game 3 making the difference in a 4-2 win.
AUM (17-5, 7-2 in GSC) will face UAH for a Saturday doubleheader at 1 p.m., with the series finale Sunday at 1 p.m.
The baseball team improved to 15-9 (5-4 in league play) with its three-game sweep of Mississippi College and gave head coach Marty Lovrich his 200th career win in the process.
Zach Dew led the Warhawks at the plate in the series, batting .417 with a pair of homers, three runs and six RBIs.
AUM will open its series against UAH Friday night at 6, with a Saturday doubleheader set for 1 p.m. at Q.V. Lowe Field.
Follow the Warhawks: https://aumathletics.com/
Pre-order your commencement medallion
Graduating this spring? If you make a gift of $20.22 to an AUM college or academic program of your choice, you'll receive a commemorative medallion to wear during the Spring 2022 commencement ceremony.
For more information, email [email protected] or call 334-244-3369.
Make your class gift: https://www.aum.edu/alumni/classgift/
Keep up with campus events
Have you been missing out on some of the fun events that happen on our campus daily?
We can fix that. Enroll in AUM365 and get the 4-1-1 from Curtiss The Warhawk himself. Text curti$$ to 334-398-6025 to receive reminders about upcoming happenings.