Warhawk Weekly 1-11: MLK Reflections; Mask requirement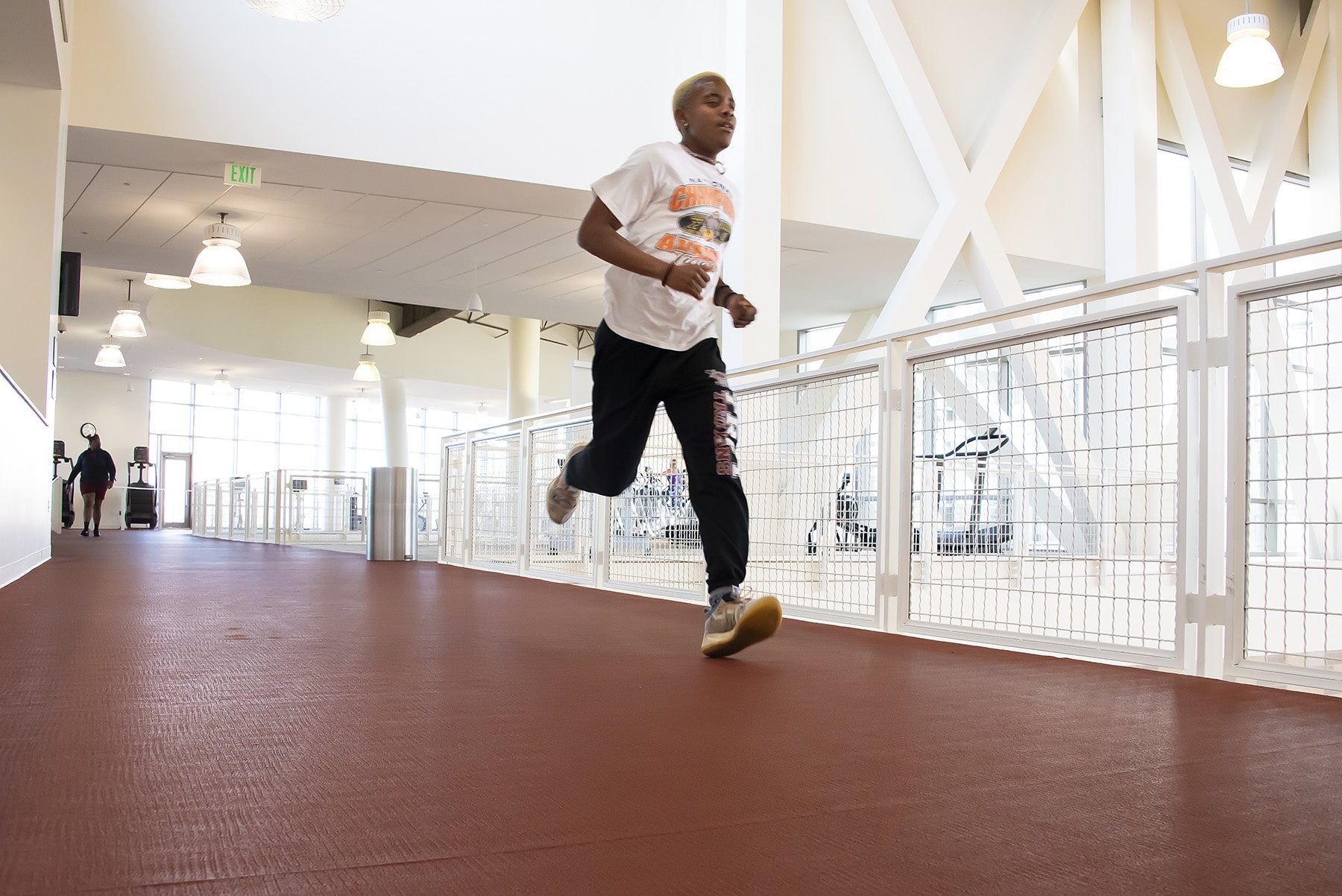 MLK Reflections event features U.S. Air Force brigadier general, AUM alum

U.S. Air Force Brigadier General Terrence A. Adams will serve as the keynote speaker for Auburn University at Montgomery's annual Martin Luther King Jr. Reflections Breakfast on Tuesday, Jan. 18.
In the interest of public safety, given the recent rise in COVID-19 cases in Montgomery County, AUM will offer the program via live-stream rather than as an in-person event. The program will begin at 9 a.m. and will be viewable at https://www.aum.edu/mlkbreakfast/.
Adams, who earned a bachelor's degree in information systems from Auburn University at Montgomery in 1994, has multiple connections to the River Region. A native of Tuskegee, Adams earned an MBA from Troy University and graduated from Maxwell Air Force Base's Squadron Officer School and Air Command and Staff College, as well as the Air War College.
"We are excited to welcome Brigadier General Adams back home to Auburn University at Montgomery as this year's keynote speaker and look forward to his insights on diversity, equity, and inclusion as well as his 'listen, lift, love' leadership philosophy," said AUM Chief Diversity Officer Brooke Burks, who also serves as Chair and Professor in the university's Department of Curriculum, Instruction & Technology. "As an Alabama native and AUM alum, Brigadier General Adams brings a unique perspective to this event as an example of the paths we take to bring us full circle."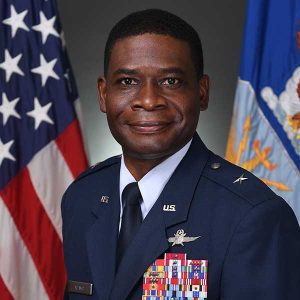 As the Military Deputy Director of Concepts and Strategy-Air Force Futures based at the Pentagon, Adams assists in developing and synchronizing Air Force strategy and strategic planning efforts and executing war-gaming in support of the Air Force Chief of Staff.
Adams enlisted in the U.S. Army as a private after high school. After six years of service, he entered the Air Force through the Reserve Officer Training Corps at Alabama State University-Detachment 019 after graduating from AUM. He commanded six times at the squadron and group levels, with three of those commands coming during deployments. He deployed to Oman, Iraq and Qatar in support of operations Southern Watch, Iraqi Freedom, Enduring Freedom, New Dawn and Combined Joint Task Force Horn of Africa.
Before his appointment to brigadier general, Adams served as a commander of the 628th Air Base Wing at Joint Base Charleston in South Carolina.
A tradition at AUM since 2010, the MLK Jr. Reflections Breakfast connects River Region community members and the AUM campus community with civil rights activists and servant leaders. Previous speakers have included Equal Justice Initiative founder and executive director Bryan Stevenson, former Martin Luther King Jr. confidante Xernona Clayton, author and motivational speaker Cyntoia Brown-Long and civil rights activist Bernard Lafayette Jr.
Watch the virtual event: https://www.aum.edu/mlkbreakfast/
University maintains face mask requirement as COVID cases increase locally
Based on a recent increase in COVID-19 cases locally, we're asking all Warhawks to take precautions to Protect Your Nest.
The simplest safety measure? Cover Your Beak.
AUM will continue to require that all students and employees properly wear face masks (securely covering the nose and mouth) in classrooms, hallways, elevators and other shared indoor spaces on campus. Based on COVID-19 data reported by the Alabama Department of Public Health, Auburn University at Montgomery will continue to require that students and employees properly wear face masks in classrooms and other shared indoor spaces on campus.
Warhawk Health Services will continue to offer COVID-19 testing for members of the campus community. The university will soon share information on additional opportunities for students and employees to receive COVID-19 vaccines and booster shots.
Employees and students who test positive for COVID-19 should continue to self-report test results to the Office of Human Resources and the Dean of Students, respectively. AUM has modified its pandemic plan to align with recently updated Centers for Disease Control & Prevention standards pertaining to quarantine and isolation in the event of positive tests or exposure.
Members of the campus community are encouraged to self-screen daily for potential symptoms. COVID-19 symptoms may include the following:
Fever
Cough
Shortness of breath or difficulty breathing
Fatigue
Muscle or body aches
Headache
New loss of taste or smell
Sore throat
Congestion or runny nose
Nausea or vomiting
Diarrhea
Warhawks look to extend winning streak
AUM's men's basketball team will carry a three-game winning streak into its home game against Gulf South Conference rival West Alabama.
Catch the Warhawks in action Wednesday night at 6:30 p.m. at the AUM Athletic Complex. Junior forward James Graham will be a player to watch after averaging 20.5 points and 10 rebounds in a pair of wins last week.
Both the AUM women's and men's teams will be on the road Saturday against Shorter College in Rome, Georgia. Tipoff for the women will be at 1 p.m., with the men to follow at 3 p.m.
For more on AUM Athletics: https://aumathletics.com/
Sections of forest trail to be temporarily closed
A few sections of forested trails on campus will be temporarily closed today to continue a weekend clean-up project delayed by inclement weather.
A crew will be using heavy machinery to grind shrubs and trees and mulch areas near the trail. The work will remove invasive plants and undesirable vegetation, which will open up nearly five acres of forested terrain.
The closed segments of trail are marked by signage.
Gish shares memory of late Nobel Peace Prize recipient
In 2009, History Department AUM faculty member Steven Gish was asked to write a letter of support for Archbishop Desmond Tutu.
At the time, Tutu had been nominated for the Templeton Prize, which honors individuals whose "exemplary achievements" in science or spirituality have benefited humanity. Gish, the author of "Desmond Tutu: A Biography" recently shared the letter he wrote on Tutu's behalf in the Montgomery Advertiser. Tutu, who earned the Nobel Peace Prize in1984, passed away on December 26 at 90.
Read Gish's memory of Tutu in the Montgomery Advertiser.
Free online course focuses on fighting wild fires
For more than five decades, Smokey Bear reminded outdoorsmen and women that "Only you can prevent forest fires."
Fighting a wild fire may seem daunting, but a partnership between AUM's Department of Biology and Environmental Science and Tall Timbers will make the knowledge and know-how accessible to AUM students and recent graduates.
Tall Timbers will offer a free 30-hour course, "Fire in the Field." Internship credit (BIOL or ENSC 4294) is available. To access the course, contact Biology & Environmental Science Department Head and Professor Chelsea Ward.
Get event updates from Curtiss
Stay in-the-know about can't-miss campus events via text message. Enroll in AUM365 and get the 4-1-1 from Curtiss The Warhawk himself. Text curti$$ to 334-398-6025 to receive reminders about upcoming happenings.