Sheila Washington settles into new role as Auburn University at Montgomery's registrar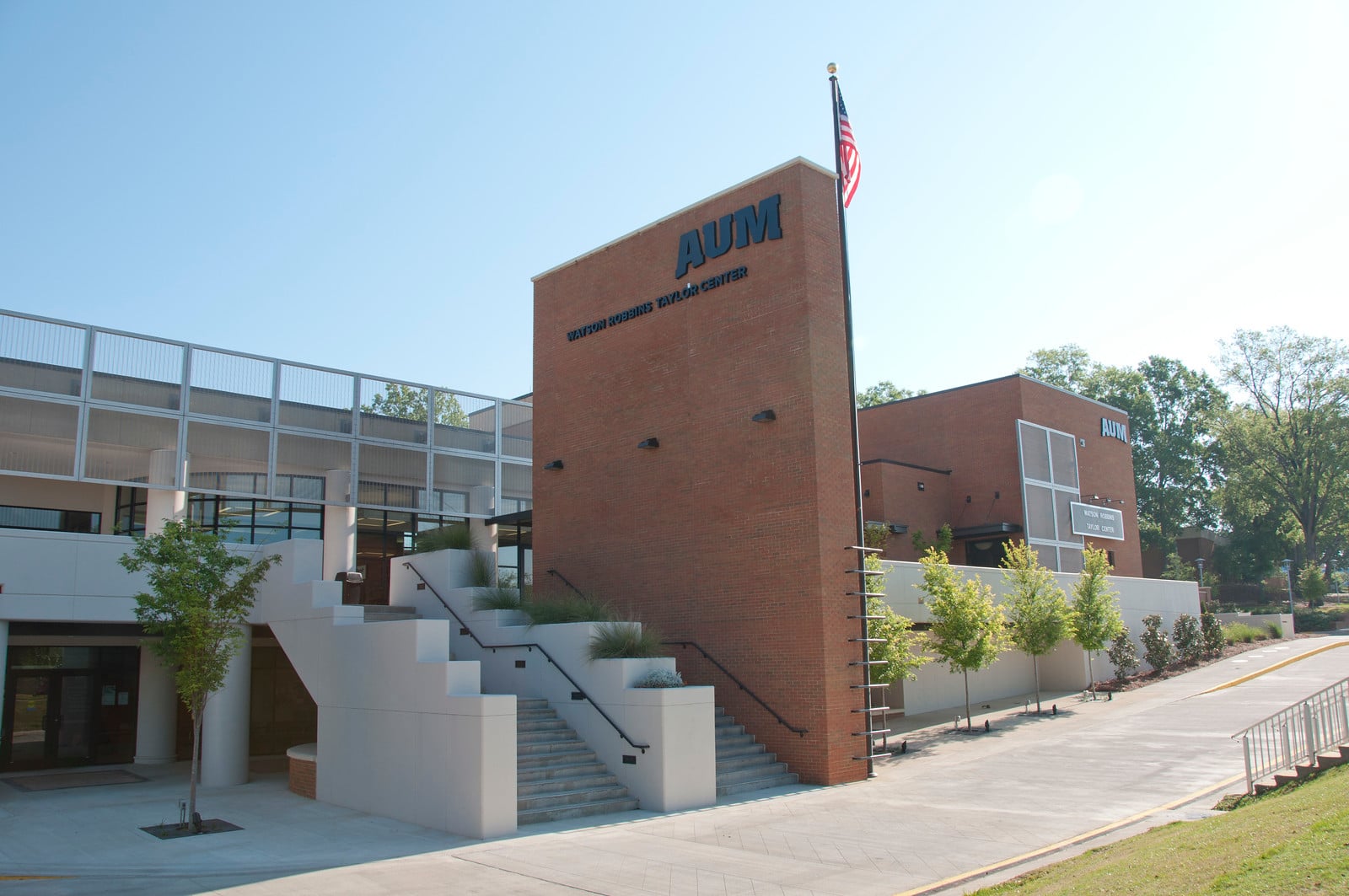 Auburn University at Montgomery welcomed Sheila Washington, who previously served as senior associate registrar at the University of South Alabama, as the university's new registrar April 1.
Since arriving at AUM, Washington has found the university community a warm and welcoming environment.
"AUM's location, mission, and core values really sparked my interest in the university," she said. "I am enjoying being part of such a close-knit and inclusive campus."
Washington is responsible for leading AUM's Registrar's Office team, managing the maintenance and integrity of all student academic records and ensuring that records comply with all state and federal reporting guidelines. As a member of the Office of the Provost, she also works closely with other administrators to achieve the strategic goals of the university.
"I am excited to welcome Dr. Washington to AUM as our new registrar," said Joy Clark, associate provost for undergraduate studies, who served on Washington's search committee. "Her 16 years of experience in higher education means she brings a wealth of knowledge and experience to her new position."
As registrar, Washington serves as the university's FERPA officer. Her duties also include working with her staff to ensure the transition process is met and courses are evaluated for incoming transfer students. Oversight of all functions and processes associated with student graduation and answering all student questions regarding residency appeals, transient requests, and graduation requirements also falls within her scope of work.
"I hope to utilize experiences gained from my past university roles to contribute to the great work that is already underway at AUM and have a positive impact," Washington said. "I am committed to the core value of constant improvement, and I hope to explore opportunities to expand, enhance, and improve student services rendered by the Registrar's Office."
Washington added that she was also drawn to AUM's student-centered campus because it promotes diversity of people and perspective, enables student success and has the potential to positively affect change in surrounding communities.
"I look forward to collaborating with campus leaders to identify and implement processes that will better service our current and future students and will continue to move the university forward," she said.
University community members who have met with Washington have provided positive feedback about her leadership capabilities, Clark said.
"The feedback from those who had an opportunity to attend her presentation or speak with her during her interview process was very positive and focused on her commitment to serve the needs of students and address the strategic plans of the university," she said. "Dr. Washington, and her team, are an integral part in meeting the strategic goal of making AUM the institution of choice."
In addition to the University of South Alabama, Washington has held administrative positions at Jacksonville State University where she last served as a certification and academic advisor. She holds several professional affiliations, including membership in the Southern Association of Collegiate Registrars and Admissions Officers and the American Association of Collegiate Registrars and Admissions Officers.
Washington received both her bachelor's degree in criminal justice and Master of Public Administration from Jacksonville State University. She holds a doctorate in educational leadership from the University of South Alabama.