HEIGHT GODDESS founder and AUM alum Lameka Weeks to speak on entrepreneurship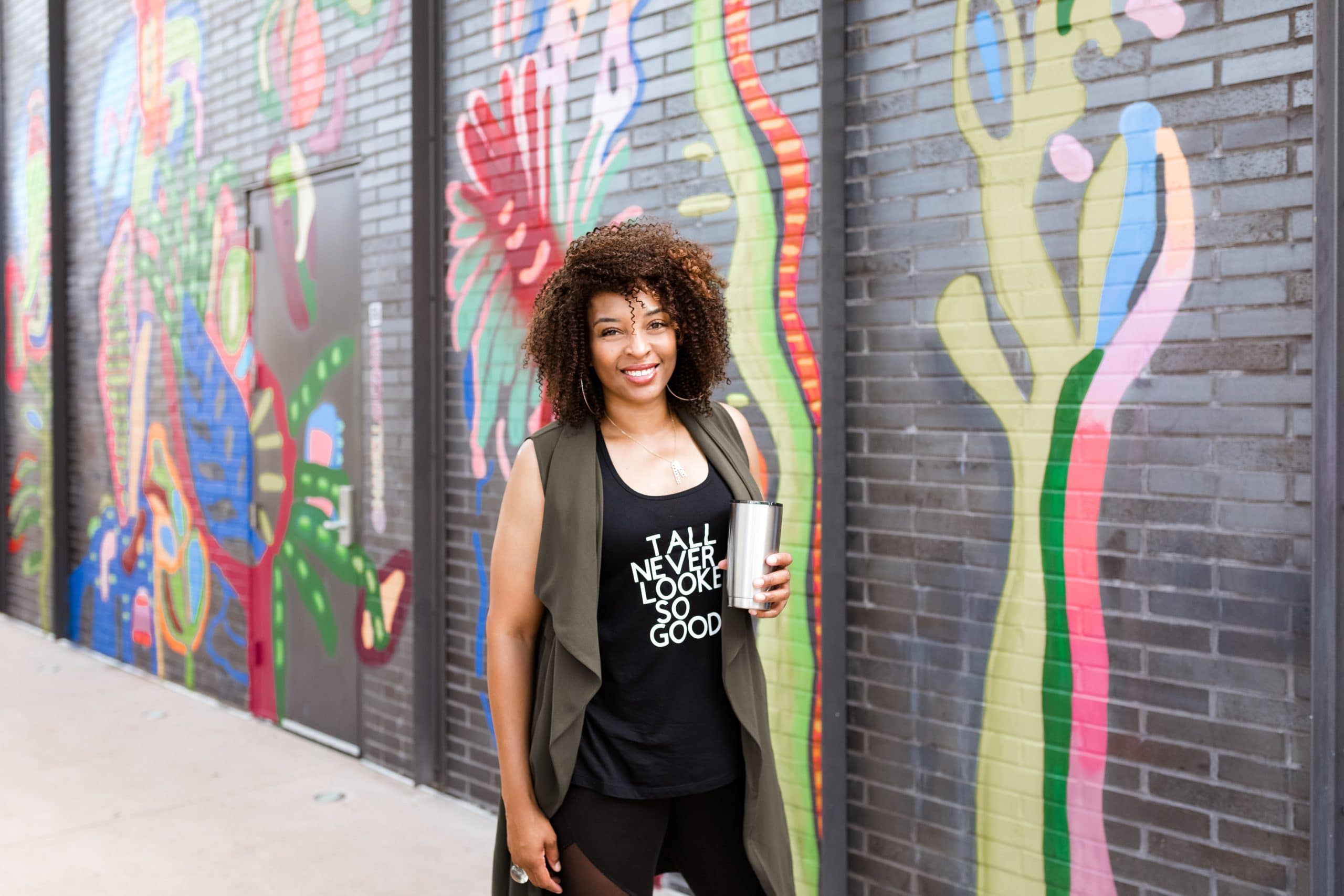 Auburn University at Montgomery communication alumna Lameka Weeks ('98) was frustrated at having to wear men's jeans because of her 6-foot-1 body frame.
Fueled by a desire to help women like herself, Weeks created the fashion clothing line HEIGHT GODDESS for tall women in 2007. She will share her path to entrepreneurship and the start up of HEIGHT GODDESS with AUM students Thursday, Oct. 14, from 4 to 5 p.m. via Zoom. Weeks' talk will also be available for students to watch in Liberal Arts TW 211.
"I just wanted a pair of jeans that weren't men's jeans," Weeks said of creating HEIGHT GODDESS. "HEIGHT GODDESS has always been about finding your confidence because I know that clothing helps you to be confident in yourself."
As an undergraduate student at AUM, Weeks played basketball and was confined to wearing sweats most of the time because of the difficulty of finding clothing for her height. When she graduated in 1998 with a degree in communication from AUM and started her first job out of college, it was even more apparent that retailers lacked clothing for women like her, Weeks said.
"While playing ball I was able to make it with sweats and things of that nature because I didn't have to dress up a whole lot," she said. "When I no longer was in college and playing basketball, I needed professional clothes and clothing beyond gym clothes."
Early in her career, Weeks worked in marketing and sales for several well-known brand names such as Black & Decker, Michelin, the General Electric Company, Johnson & Johnson and Colgate. She also sold real estate and rehabbed houses, but clothing always remained an obstacle for her professionally.
"Changing my profession when I got out of college meant I needed to change my wardrobe," said Weeks, who currently still is involved in real estate, particularly selling manufactured and container homes. "After shopping around and not being able to find anything, I thought I was going to be able to open my own boutique but doing my research, I found that there weren't really any manufacturers at the time making clothing for tall women."
With the help of her mother, who was a buyer for Belk, and her father, who managed the retail chain Martin's, along with connections she made in the retail industry, Weeks began manufacturing her own clothing geared for tall women. She opened HEIGHT GODDESS in Dallas, Texas in 2007, marketing to women 5-foot-9 and taller.
"I always sold direct to customer," Weeks said of her merchandise, which expanded over the years to include maxi dresses and t-shirts with body-positive sayings. "That is one thing about tall women, they have never really been accustomed to shopping in store."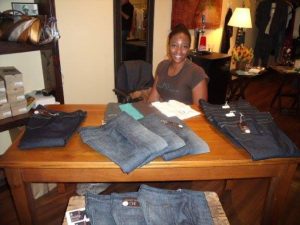 Weeks developed popup shops to sell clothing and carried her clothing line through a partner boutique in Dallas to reach clients.
"If there was someone that wanted to come to Dallas and set up a shopping experience for themselves, I would find out their size and have it delivered to the boutique," Weeks said. "So, we did at one time provide a level of the in-store shopping experience for our customers that wanted it."
With the onset of the COVID-19 pandemic, Weeks said she had to rethink her business model.
"With COVID, now we make everything to order, and we haven't gone back to the model where we invite people to a store to try on clothing," she said. "I've also simplified what we offer now. I started out making jeans and maxi dresses, but I now create more items that I want versus having the same items available all the time. For instance, I haven't made jeans in a while. Shirt dresses are my thing right now and t-shirts with sayings on them."
Even though social media is not "my thing," Weeks said during the pandemic she has adapted more to using social media platforms to stay connected with her customers.
"I'm not a social media fan," Weeks said. "Because I have HEIGHT GODDESS, I push myself to have some presence on social media, but I don't do all social media. Some of my advisors have tried to get me to do things like TikTok and I'm like we just don't have to be there. As a business owner, it's about deciding what you're comfortable with using, and you let data drive that decision for you."
As an entrepreneur, Weeks said it's also important to recognize when it's time to change your business model. Weeks is currently revamping her podcast "From One Height Goddess to Another" to inspire women of all shapes and sizes to pursue their dreams.
"I love talking about business and when I initially started the podcast, I was only interviewing tall women," she said. "My podcast From One Height Goddess to Another has developed into being about a state of mind and being confident in whatever thing that is different about you and that you embrace it. There are height challenges whether you're shorter or taller so I will be talking to women of all different heights."
Weeks said she is looking forward to speaking with students to inspire them to pursue their entrepreneurial dreams.
"There are highs and lows in this business," she said. "Some days are amazing and there are some days you're like 'why am I doing this.' As an entrepreneur, you keep trying and must stay focused on what you want. It's about staying on track, making sure you have a plan and that you're writing it down, and surrounding yourself with the right people to help you achieve your goals."