December 2021 Alumni Newsletter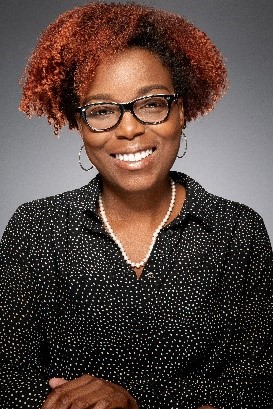 Message from the President
I am thrilled to begin my tenure as the Auburn University at Montgomery Alumni Association President for the 2022-2023 term. It is my pleasure, along with my board of directors, to represent you – our loyal alumni. This year, Alumni Association leadership has made it our focus to elevate the alumni experience and to serve and support our AUM family alongside university staff and volunteers.
Being a member of the Warhawk family comes with an overwhelming sense of pride for our beloved alma mater. In the new year, we hope to bring you new and revitalized opportunities that allow you to strengthen your connection with the university. Whether you attend an alumni event, volunteer your time, or engage with the Alumni Association virtually, we hope to connect with each one of you.
Wishing you a happy and healthy holiday season,
Catrina Lewis '05
President, AUM Alumni Association
AUM Alumni Board Welcomes New Members
The Auburn University at Montgomery Alumni Association is pleased to announce five alumni will join its board of directors. These AUM graduates will serve a two-year term from January 2022 through December 2023. New members are Scott Burbank '00, Alexis Carr '20, Saralyn McDade '94, Teva Stinson '19 and Steve Williams '96.
The board's new executive committee includes Catrina Lewis '05, President; Janice Marshall '93, Vice President; and Kalandra Haynes '06, Secretary/Treasurer.
The new members and executive committee slate were unanimously approved at the Alumni Board of Directors' last meeting on Friday, October 7, 2021.
We are thrilled to welcome these fellow alumni who represent various generations, industries and talents to the board of directors, and look forward to the association's work as we return to normal operations and continue to create meaningful and engaging experiences for our more than 43,000 alumni.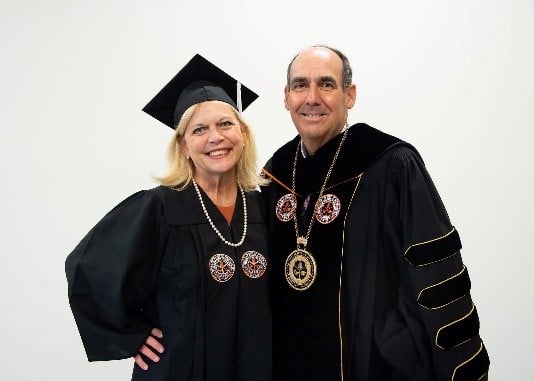 Jannah Bailey '83 Fall Commencement Speaker

AUM welcomed alumna Janna Bailey '83 as the speaker for Fall Commencement ceremonies on December 11, 2021 at the Multiplex at Crampton Bowl.
Jannah has served as executive director of Child Protect, Children's Advocacy Center since 2001. The mission of Child Protect is to "to provide a forensic interview, counseling, and advocacy to children when there are allegations of abuse." The agency works with the Montgomery County Department of Human Resources as well as law enforcement and serves the Montgomery community. A native of Montgomery and Lanier High School graduate, Jannah earned her bachelor's degree in Justice and Public Safety, with an emphasis in Juvenile Corrections, from Auburn University at Montgomery in 1983.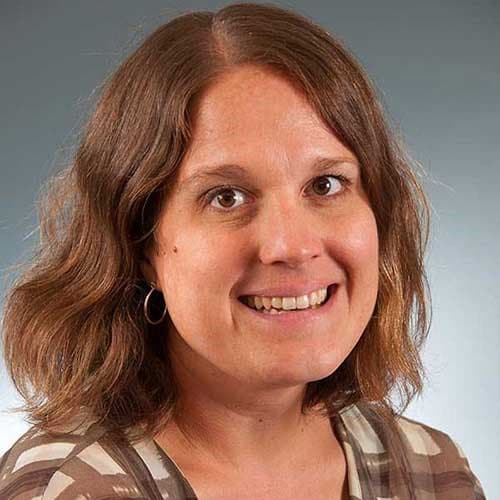 Laura J. Whatley honored with 2021 Faculty Service Award
The Alumni Association sponsors an annual Faculty Service Award, and Associate Professor of Fine Arts Dr. Laura J. Whatley was recently recognized at the Chancellor's Convocation in October as the latest of these outstanding educators.
To be eligible for this honor, nominees must have five or more years of full-time service at AUM. Emphasis is placed on teaching excellence, university and community service, and research. The recipient will receive a $1,000 prize and certificate.
Dr. Whatley specializes in medieval art and architecture, and has a particular interest in crusade and pilgrimage visual culture in Gothic England. Early in her academic career, she realized what a large role international travel would play in her research. In 2017, she was able to return to one of her favorite destinations in the UK with a group of AUM students. Whatley reflected on the trip, "I had the unique opportunity to introduce them to all my favorite medieval sites from York Minster to King's College Chapel and even managed to get them punting on the River Cam!"
Dr. Whatley earned a Bachelor of Arts from Arizona State University where she focused on Greek Art; a Masters degree in Art History with a focus on Medieval and Islamic art from University of Toronto; and a PhD from University of Illinois at Urbana-Champaign in Art History with a focus on Byzantine and Medieval art.
Make a difference at AUM!
Dr. Susie Paul, Professor Emerita, taught at Auburn University at Montgomery for over 20 years. She recently published a book featuring collection of poems, spoken through the voice of a 19th-century textile mill worker in Lowell, MA.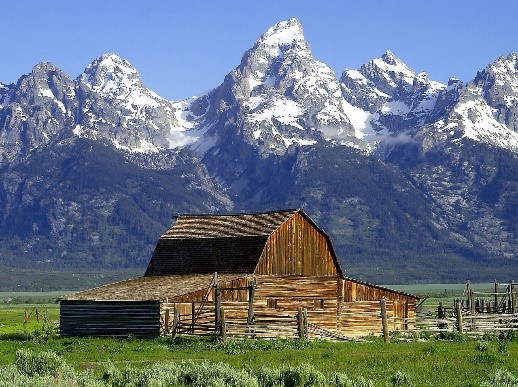 Alumni Travel Resumes in 2022
Peter Keith Promoted to President and General Manager of WAPT-TV
Peter Keith, since 2017 the general sales manager of WAPT-TV, Hearst Television's ABC affiliate in Jackson, Mississippi, has been promoted to president and general manager of the station.
"Throughout his entire time at Hearst Television, Peter has demonstrated exceptional leadership, creativity, teambuilding skills, and a strong aptitude for developing sales talent," said Jordan Wertlieb, Hearst Television president. "Having worked closely with some of our most talented general managers has prepared him well to lead WAPT into the future."
Keith originally joined WAPT in 2013 as the station's national sales manager. He moved in 2015 to WVTM-TV, Hearst's NBC affiliate in Birmingham, Alabama, where he served for two years as local sales manager before returning to WAPT as general sales manager. At both stations he helped lead teams to heightened sales results. During his time at WAPT, he established national-advertising share records for the station. He began his television career as an account executive in the Mobile/Pensacola, TV market, first at WKRG-TV and later at WPMI-TV, where he learned to develop custom marketing campaigns which drove revenue for both stations.
He earned a degree in Marketing from Auburn University at Montgomery in 2004. Among other industry activities, he has served on the board of the American Advertising Federation (AAF) chapter in Jackson.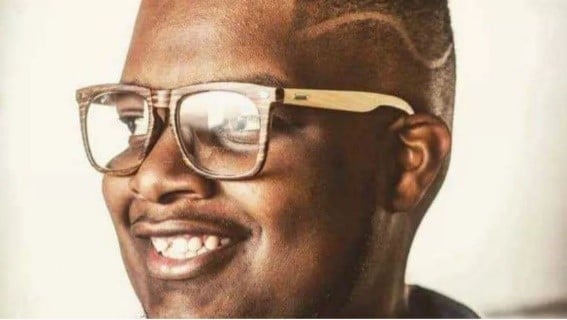 AUM Family Mourns the Loss of Beloved Alumnus
La'Brandon Tyre '15 is remembered as a force of nature and a remarkable talent in Theatre AUM. He was a student leader and an active member of several leadership programs on campus and in the community. With a passion for performing arts, Tyre joined productions all over the Southeast throughout his life. Tyre was the founding Chapter President of AUM's Alpha Phi Alpha fraternity (Upsilon Eta chapter) and a 2012 charter member. He graduated in 2015 with a bachelor's degree in Secondary Education and began his career as a teacher and coach at Eclectic Middle School. As a worship leader at the Catalyst Community church, he was considered a pillar in the community.
Please join us in celebrating his memory and to remembering his impact on AUM's campus as well as our faculty, staff, and alumni.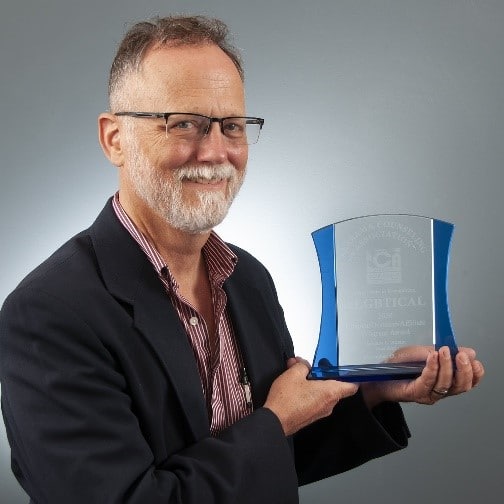 Paul Hard receives counseling award for organizing LGBTQ pandemic workshop
Auburn University at Montgomery Associate Professor of Counselor Education Paul Hard has received the Alabama Counseling Association (ALCA) Program Award.
Hard, who also serves as chair of the College of Education's Department of Counselor, Leadership and Special Education, was honored with the award for organizing the Association for Lesbian, Gay, Bisexual and Transgender Issues in Counseling of Alabama's (ALGBTICAL) first virtual summer workshop, "Still Family Across the Distance: LGBTQ Community in the Current Pandemic."
As part of the workshop, Hard presented information about working with LGBTQ clients regarding disaster intervention.
"I was delighted to receive this award under my professional division," said Hard, who is president of ALGBTICAL. "The pandemic workshop offered by ALGBTICAL was a highly timely and significant contribution to the counseling field. Being able to provide this training during such trying times is an honor."
The Alabama Counseling Association Program Award is given annually to recognize an ALCA chapter, division or affiliate that provides an outstanding, "unique and/or superior program(s) for its members." ALCA presents the award to the chapter, division or affiliate president.
Hard said his group's workshop was originally envisioned to address the needs for community and support of LGBTQ clients in the isolation of the pandemic, as well as addressing the traumatic echoes of the AIDS pandemic of the 1980s within the community. However, due to the more recent unfolding spectacle of violence against the black community, the workshop's subject was broadened to encompass the impact of racial injustice, violence, and social justice, he said.
"Despite the stress of our current times, relatively few workshops have been offered through Alabama Counseling Association divisions that are particular to the pandemic and to the recent racial violence and unrest," he said.
ALGBTICAL's summer workshop featured internationally known speakers, including Physician Nick Van Wagoner, a specialist in infectious diseases who presented on the historic impact of both AIDS and the current pandemic on the LGBTQ community.
Workshop attendees included counseling professionals from Alabama, Missouri, Mississippi, Georgia and California, as well as graduate and post-graduate students to encourage professional involvement and growth.
"This virtual program was offered to counselors at the height of both the COVID pandemic and also the fight for racial justice during the past year," Hard said. "The pandemic has particular resonance with the LGBT community in light of the historic AIDS epidemic. Likewise, the fight for social justice has a long history with the community. Offering this training to provide tools for counselors and opening insights was tremendously important. "
Original: AUM Newsroom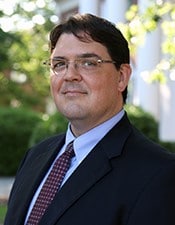 Joseph Miller Named Winthrop Vice President for Enrollment Management and Marketing
Winthrop Interim President George W. Hynd announced that Joseph Miller, vice president for enrollment at LaGrange College in LaGrange, Georgia, will be the new vice president for the Enrollment Management and Marketing division, joining the university on September 1, 2021.
"Winthrop faces a pivotal period as competition among institutions grows and the demographics of prospective students change," said Hynd. "It was Joe's depth of experience, knowledge of the challenges and opportunities we are facing, and his positive and enthusiastic approach to enrollment management and marketing that made him the top candidate. I have no doubt that Joe will make a significant contribution to the excellent leadership team we have at Winthrop University."
Miller said the university's mission and vision appealed to him and thanked the president, search committee, cabinet and Board of Trustees for the opportunity to serve as the enrollment vice president.
"Winthrop has an inspiring past, a dynamic present, and is poised for a prosperous future," he said. "I am excited to be a new campus partner and join the creative and talented team of colleagues at the university."
Miller brings to Winthrop more than 18 years of knowledge in strategic enrollment management, admissions, recruitment and marketing, and financial aid awarding and leveraging strategies in regional higher education. He has led enrollment and marketing plans that have grown undergraduate enrollment by over 15 percent at LaGrange College with growth in graduate programs exceeding 80 percent.
Miller has been LaGrange's enrollment vice president since 2016. He oversees the offices of College Access & Admissions, and Financial Aid & Affordability. From 2012 to 2016 he was the institution's dean of enrollment. He also previously served at Huntingdon College in Montgomery, Alabama. He is a regular presenter, contributor, and researcher to articles and workshops on enrollment management and involving partnerships in student recruitment and retention.
Miller earned his bachelor's degree in philosophy from Austin Peay State University and a master of liberal arts from Auburn University at Montgomery in 2011. He is currently enrolled in Vanderbilt's Peabody College doctoral program in leadership and learning in organizations.
The university conducted a national search for the vice president, choosing Miller from a broad applicant pool that the search committee narrowed to three finalists. Each finalist interviewed on campus with board members, faculty, staff, students, and administrators from across the university.
Miller will lead the offices of admissions and financial aid, as well as work closely with the academic colleges, communications and marketing, the Graduate School and University College's retention efforts, among other areas of the university. He will join the president's cabinet and executive staff.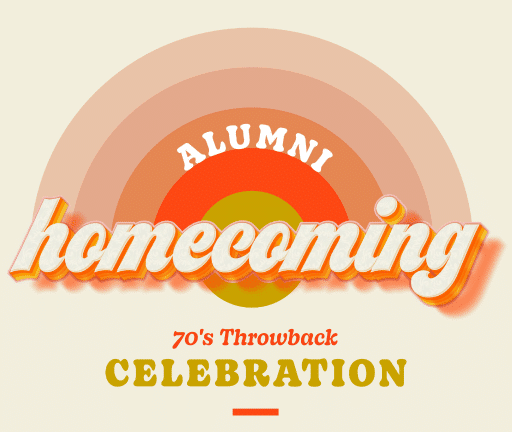 Homecoming
Save the date for a FAR OUT time at the annual Alumni Homecoming Celebration! Guests are encouraged to wear their grooviest attire for this 70's throwback themed event.
Friday, February 11, 2022
6:30-9:00pm
AUM Taylor Center 221-223
Mail and email invitation to follow.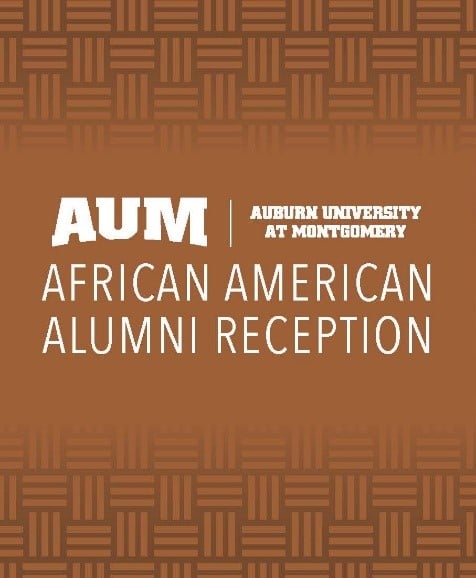 African American Alumni Reception
Please save the date to join us for live music, fellowship, and dinner with friends and fellow alumni!
Thursday, April 28, 2022
6–8 P.M.
Wynlakes Golf and Country Club
7900 Wynlakes Blvd
$15 per ticket. The AUM Alumni Association will donate 100% of ticket proceeds to the AAAR scholarship.
Keynote speaker: Tim Ragland '17
Timothy L. Ragland became mayor of the City of Talladega in a history-making runoff election on November 4, 2019. Mayor Ragland defeated the incumbent mayor by a margin of just 23 votes, making him the first African – American and youngest mayor in Talladega in the last century at 29 years old.
A native of Talladega, Alabama, Mayor Ragland is a graduate of Faulkner University's Thomas Goode Jones School of Law, Auburn University at Montgomery, and Marion Military Institute. Mayor Ragland served for eight years in the United States Army Reserve as a military policeman.
In his first year in office, Mayor Ragland has successfully led Talladega during the once-in-a-lifetime pandemic, an economic crisis, catastrophic weather, and vitriolic political discourse. Despite these unique trials, Mayor Ragland advances a community-centered plan that addresses the city's most urgent issues and puts Talladega on course to reach its fullest potential.
He is a proud member of Alpha Phi Alpha Fraternity, Inc. Mayor Ragland and his life partner Chelsea are the proud parents of one daughter.
Create a legacy with a planned gift
When was the last time you updated your estate plans? You can protect your loved ones and have a lasting impact on future generations by including Auburn University at Montgomery in your estate plans.
A gift through your will or living trust is one of the easiest ways to create a legacy at AUM. It can help you save taxes while also accomplishing your philanthropic goals and enhancing the mission of AUM.
For additional information about making a planned gift or to notify Auburn University at Montgomery that you have included the university in your will or estate plan, contact the Office of Advancement by emailing [email protected] or calling (334) 244-3560.
Class Notes
Jennifer Williamson '14
Governor Greg Abbott reappointed Jennifer Williamson to the Aerospace and Aviation Advisory Committee. The committee assists in the state's economic development efforts to recruit and retain aerospace and aviation jobs and investments in Texas.
Williamson of Southlake is General Counsel at Textron Systems. She is a member of the Colorado Bar Association and a volunteer for George W. Bush Presidential Center Military Service Initiative and North Texas Nadadores. Additionally, she served in the U.S. Army and was honorably discharged. Williamson received a Bachelor of Arts in English from the University of Michigan, a Juris Doctor degree from the University of Denver College of Law, and a Master of Business Administration from Auburn University at Montgomery.
Jason Deluca '08
Jason Deluca was named a 2021 Top 40 Under 40 by the Birmingham Business Journal.
Deluca is a hotelier and currently serves as general manager of the Hilton Garden Inn & Home2 Suites by Hilton Hotels in downtown Birmingham. He joined LBA Hospitality in 2007. Since then, he has assisted in opening multiple hotels, stabilized staffing across the company, and collaborated on community initiatives.
Nour ElBadawy '20
Nour ElBadawy was just named a young Alabama entrepreneur to watch by the Birmingham Business Journal in its Alabama Inno Inaugural Under 25 Class.
ElBadawy is 2020 graduate of AUM's graphic design program. She has sought out freelance design and fundraising opportunities in Egypt, Mexico, Spain and the U.S. and is fluent in Arabic, French, Spanish and English. In Egypt, ElBadawy engaged with a client in her graduation final project to create a new identity and a multidimensional campaign for an eyewear company.