March 2022 Alumni Newsletter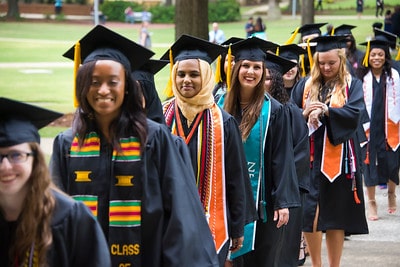 Oral History Project - Your Stories Build A Legacy
Auburn University at Montgomery owes its legacy to you: the people who made the place. The time you spent here, and the memories you made along the way, have left a legacy and shaped the story of our school.
That's why we're excited to partner with Publishing Concepts Inc. (PCI) on the Oral History Project to gather stories from our alumni community about their experiences at AUM. As a tribute to past and future AUM generations, we invite you to share memories celebrating the people and events that have impacted your journey. Your stories will be recorded, transcribed, and along with submitted photos, published as a book that will be available for purchase.
How it Works
If you haven't already, you will receive a postcard and email from PCI, on our behalf, with an important invitation to share your AUM experience. What are your fondest memories from your time at AUM? PCI has a dedicated team ready to record your stories.
The postcard looks like this: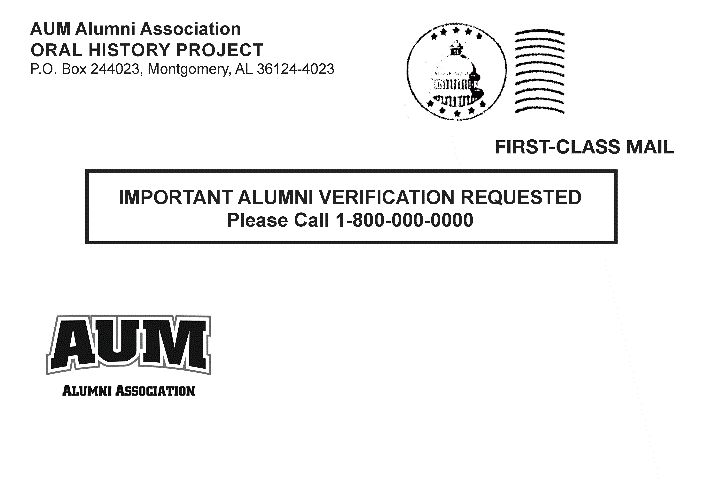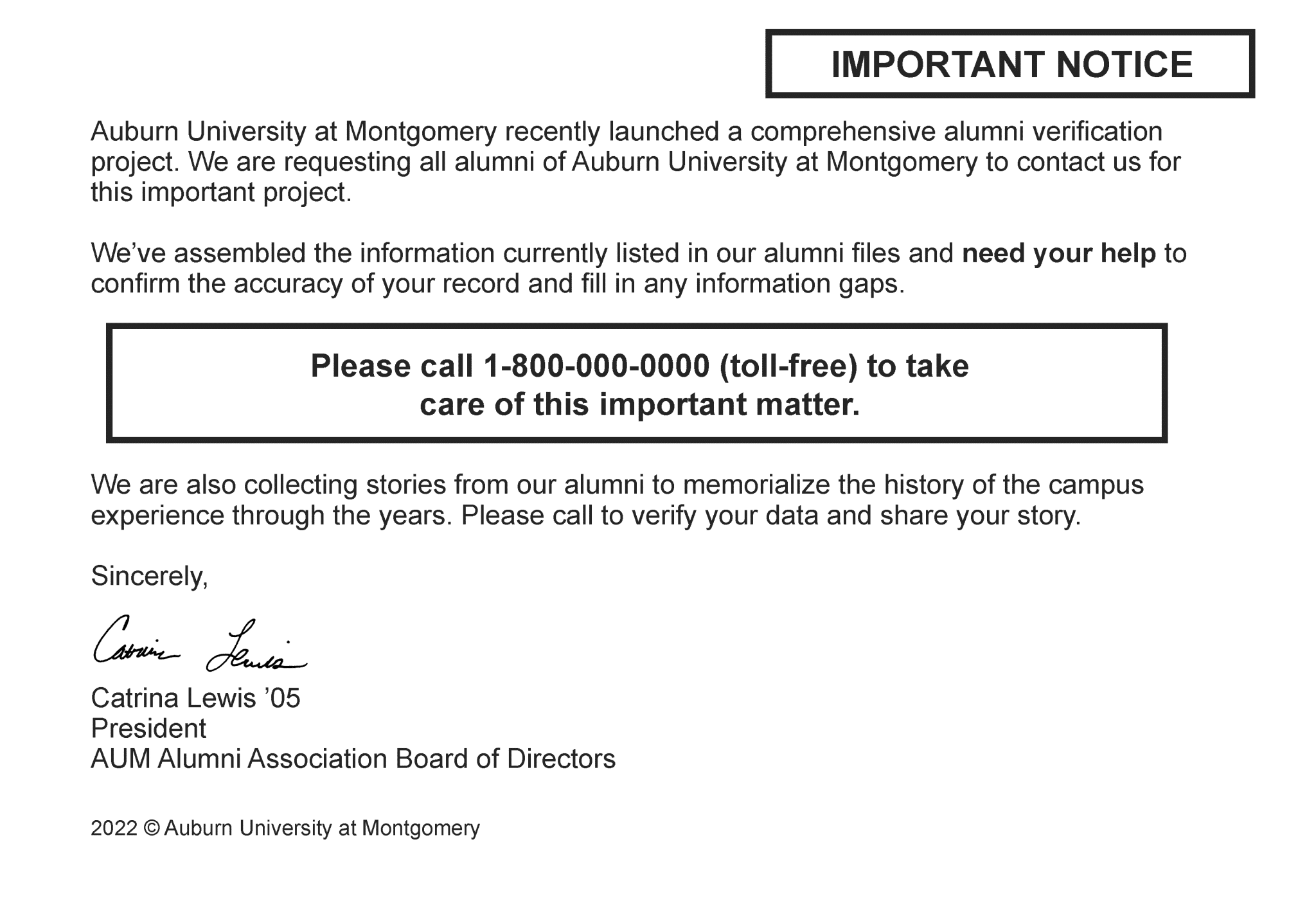 What kind of story should you tell? It's up to you, but here are a few ideas: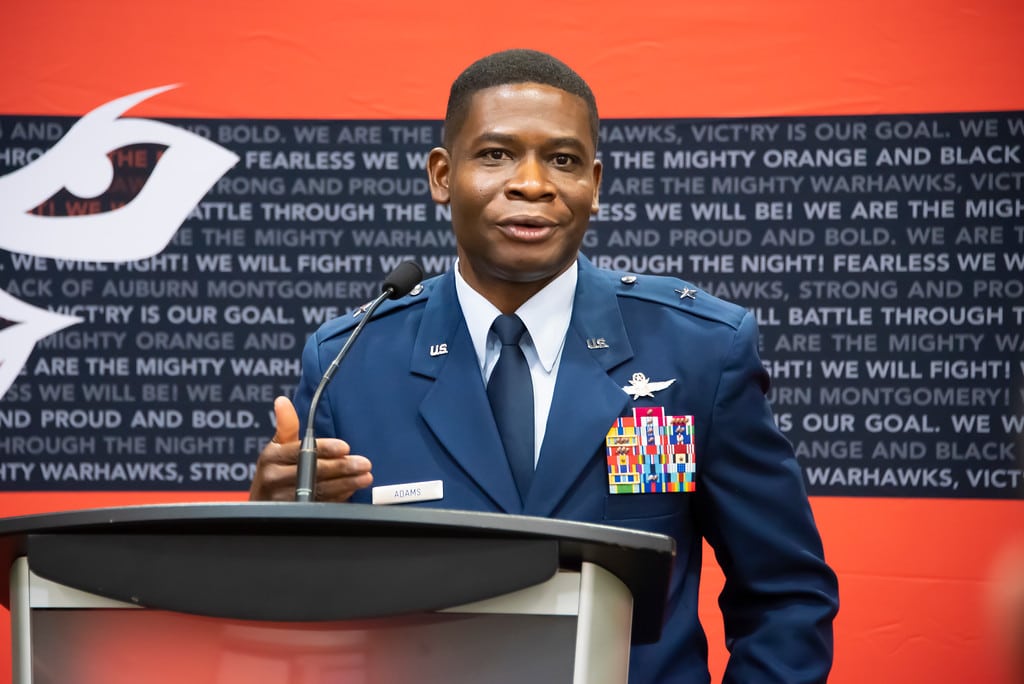 MLK Reflections event features U.S. Air Force Brigadier General Terrence A. Adams
In sharing insights during Auburn University at Montgomery's annual Martin Luther King Jr. Reflections event, U.S. Air Force Brigadier General Terrence A. Adams discussed the remaining challenges and opportunities that exist in building on King's dreams of an equitable and inclusive America.
In his role developing strategy and leading wargaming efforts for the U.S. Air Force, Adams is keenly aware of foreign adversaries' efforts to sew discord and capitalize on societal divisions through social media campaigns and other mechanisms.
"Our nation, in some ways, is more polarized than it has ever been," said Adams, who earned a computer science degree from AUM in 1994. "That's dangerous as a person who wears this uniform. We need to be smarter than our hate. … The only way they win is if we hate."
Adams said hatred frequently exists as a by-product of ignorance and frequently disappears when individuals make good-faith efforts to engage in meaningful conversation and actively listen to one another. His grandmother, Minnie Adams, frequently said people have "two ears and one mouth for a reason." As someone who has commanded airmen and women of different backgrounds, Adams identifies three "Ls" in effective leadership – "listen, lift, love."
"Dr. King had a way of pausing and listening to all people," Adams said. "He took his time to listen to individuals and understand their plight. Dr. King wanted to lift people from one plateau to the next plateau. He was uniquely able to hold America accountable for its actions through the lens of looking back at the Constitution and understanding how the Constitution may not have been written for all members of society at the time. But he made America change. He spoke to the conscience of America. This is why Dr. King was so brilliant. He understood that the purpose of his journey was to lift. He wanted to show love for all mankind."
Adams, who grew up in Tuskegee, chose to attend AUM after six years of service in the U.S. Army. He said he treated AUM as a "learning lab," becoming involved in Air Force ROTC and Alpha Phi Alpha Fraternity, and serving as SGA president. He challenged current AUM students, faculty and staff to consider how they might build on Dr. King's legacy.
"We know we have come a long way and we have a long way to go," he said. "What is your responsibility in that long way to go? How do you see America today and how do you see America in the future? What is your dream for America and what are you willing to do to make it materialize? Each one of you has an opportunity to affect change.
"One drop in the ocean can create waves of change."
Watch a replay of the livestream online.
Original article: AUM Newsroom.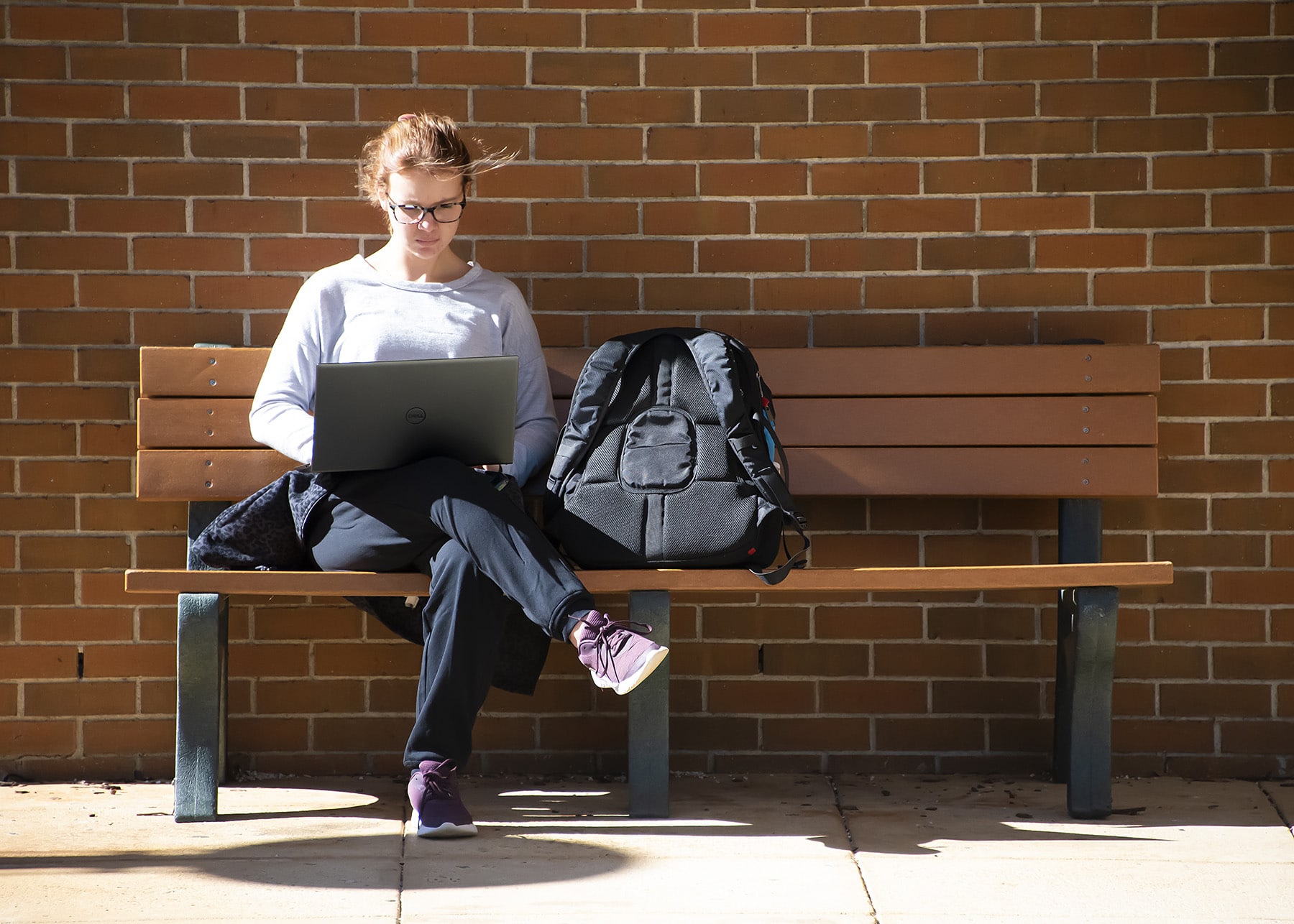 Multiple AUM programs earn "Best Online" recognition from U.S. News & World Report
In addition to being recognized in the Top Online Bachelor's Degrees category, AUM earned recognition in the following programmatic areas:
"We are proud to once again earn recognition from U.S. News & World Report for the high quality of our online programs," AUM Chancellor Carl A. Stockton said. "This recognition reflects the level of care placed by our faculty and staff in developing online degree options that offer the academic rigor of face-to-face programs and effectively engage the students they serve."
U.S. News' Best Online Programs survey evaluates such components as curricula, technological resources, instructor training and services available for distance learners.
In September 2021, U.S. News ranked AUM 32nd among all public regional comprehensive universities in the South and 70th overall among regional peers in its 2022 Best Colleges ranking. AUM's nursing, business and computer science programs each earned rankings in their respective categories during the fall survey.
Original article: AUM Newsroom.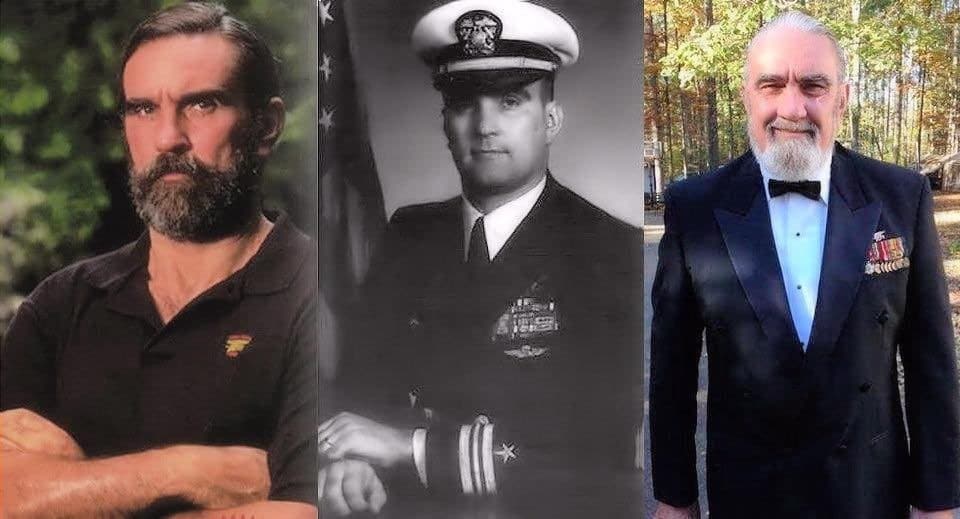 Cdr. Richard Marcinko, the first commanding officer of SEAL Team SIX, dies at 81
On December 26, 2021, the National Navy UDT SEAL Museum announced the passing of Richard "Dick" Marcinko. Also known as "Demo Dick," Marcinko was a retired Navy SEAL Commander, Vietnam Veteran, and famous as the first commanding officer of the legendary SEAL Team SIX.
After dropping out of high school, Marcinko tried to enlist in the Marine Corps but was rejected for his lack of a high school diploma. In September 1958, he successfully enlisted in the Navy as a radioman until he was accepted into Underwater Demolition Team/Replacement training in June 1961. Marcinko graduated Class 26 in October that same year. He served with UDT-21 until he was selected for commission as an officer in 1965. Marcinko commissioned through OCS in December 1965 and was reassigned to SEAL Team TWO in June 1966. His education included a Bachelor of Arts degree in International Relations from Auburn University at Montgomery in 1977 and a Master of Arts degree in Political Science from the U.S. Naval Postgraduate School.
In 1967, Marcinko deployed to Vietnam with 2nd Platoon, SEAL Team TWO for a six-month tour of duty. On May 18, he led his platoon in an assault on Ilo Ilo Hon where they killed a large number of Viet Cong fighters and destroyed six of their flat-bottom sampan boats. The assault would become known as the Navy's most successful operation in the Mekong Delta. For his leadership in the operation, Marcinko was awarded the first of his four Bronze Stars, the Vietnamese Cross of Gallantry and the Silver Star.
After his first tour in Vietnam, Marcinko served as Officer-in-Charge of 8th Platoon for stateside duty for a few months before he returned to Vietnam in December 1967. During the Tet Offensive, Marcinko ordered his platoon to assist U.S. Army Special Forces at Chau Doc. The SEALs engaged in an urban street battle before conducting a rescue mission to save American nurses and a schoolteacher who were trapped in the city's church and hospital.
Following his second tour in Vietnam, Marcinko served a two-year stateside staff assignment. He was later promoted to Lt. Cdr. and assigned as the Naval Attache to Cambodia in 1973. Afterwards, Marcinko returned stateside and took command of SEAL Team TWO from 1974 to 1976.
During the Iran Hostage Crisis in 1979, Marcinko was one of two Navy representatives on the Joint Chiefs of Staff Terrorist Action Team task force. TAT was assembled to develop a plan to free the American hostages in Iran. The plan developed was the ill-fated Operation Eagle Claw. Following the failed rescue, the Navy realized the need for a full-time, dedicated counter-terror team and tasked Marcinko with its creation. Moreover, Chief of Naval Operations Adm. Thomas B. Hayward selected Marcinko to serve as the first commanding officer of the new unit.
Marcinko named the new counter-terror unit SEAL Team SIX. At the time, the Navy only had two SEAL Teams. Marcinko reportedly selected the unit's name to confuse hostile nations, specifically the Soviet Union, into believing that the United States had at least three other SEAL Teams that they were not aware of. To form SEAL Team SIX, Marcinko hand-picked sailors from the existing SEAL Teams and Underwater Demolition Teams including he special counter-terror tactics section of SEAL Team TWO, MOB-6. SEAL Team SIX would serve as the Navy's equivalent to the Army's Delta Force. Although the typical command in the Navy at the time was two years long, Marcinko commanded SEAL Team SIX for three years from August 1980 to July 1983.
After leaving command, Marcinko was selected by Deputy Chief of Naval Operations Vice Adm. James "Ace" Lyons to design another new unit. This time, Marcinko's objective was to develop a unit to test the Navy's vulnerability to terrorism. This new unit became known as the Naval Security Coordination Team OP-06D, unofficially called Red Cell. Marcinko left the Navy in 1989 as a Commander after 31 years of service.
Marcinko's impact on the Navy SEALs and American Special Operations is unlike any other. He is considered the United States' premier counterterrorism operator and leaves behind a legacy of tier-one operators to this day.
Original article: WeAreTheMighty.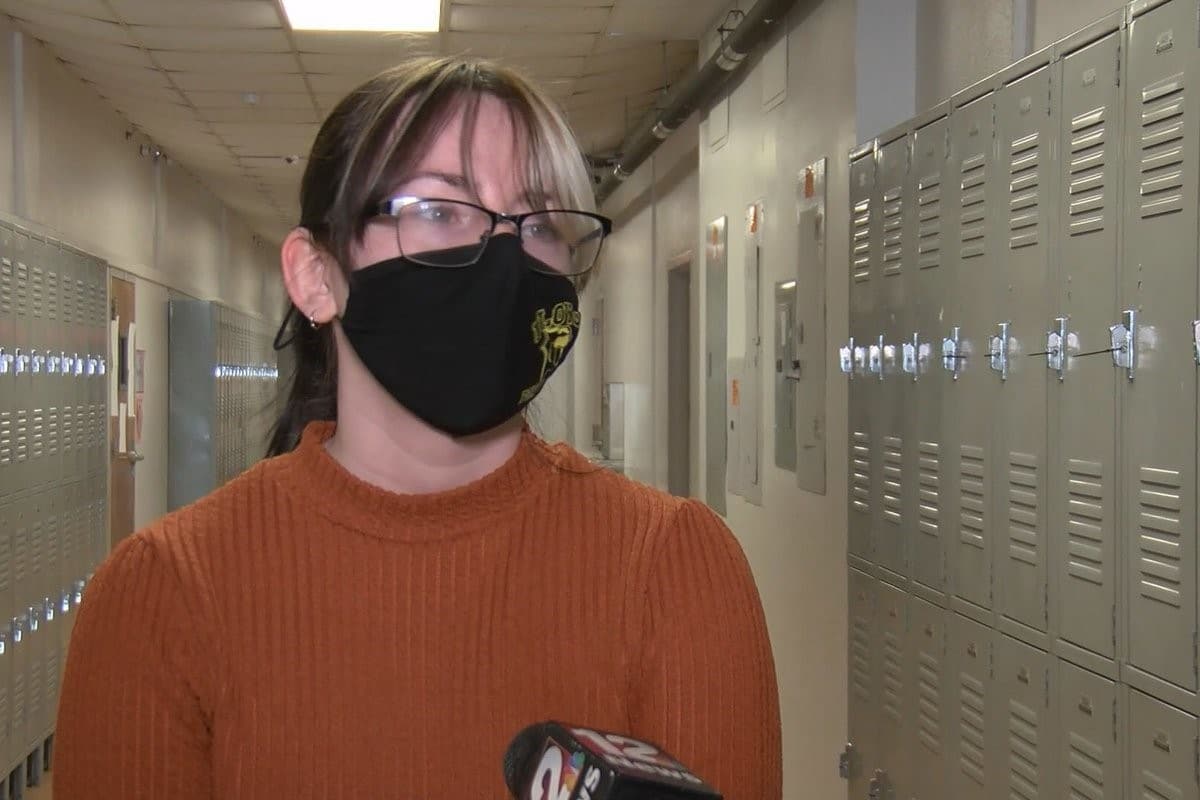 Class Act: Floyd Middle's Savannah Finney tackles teaching challenges
"It's been such a difficult and challenging year, but also it has been one of the most rewarding experiences of my entire life," she said.
She teaches seventh and eight grade English both in person and virtually and has found innovative ways to reach her students.
Savannah Finney has been teaching at Floyd Middle Magnet School for two years now. She graduated from Auburn University at Montgomery in 2019 and started teaching right after walking across the stage.
"Pandemic teaching was so difficult, but I felt like I excelled at it because I'm interested in the technology, I watch things like YouTube that the kids watch. I have a similar humor system that they do," she said.
Finney says this difficult experience has been rewarding, and as a young and newer teacher she looks forward to the years to come.
"I love that light bulb moment when the kids really learn and catch on to something. I also enjoy interacting with parents, and I really love teaching at Floyd Middle Magnet School. The administration and teachers here are great, and it's really been a great experience," Finney said.
Original article: WSFA.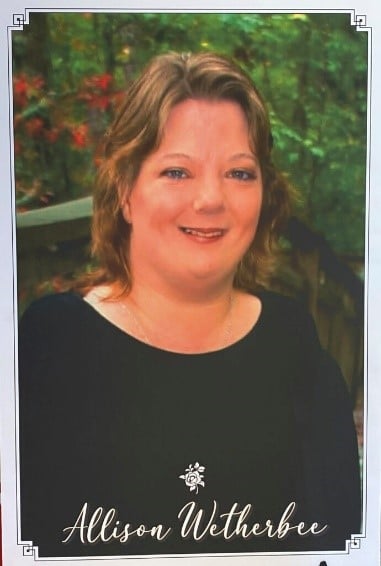 Wetherbee inducted into the Alabama Women's Hall of Fame at UWA
Allison Wetherbee became the 94th woman enshrined since the hall's first class in 1971, joining a group that includes Coretta Scott King, Tallulah Bankhead, Julia Tutwiler and Rosa Parks.
The Hall of Fame has resided at Judson College in Marion since it began five decades ago. Judson College closed last year, and an announcement on the hall's new site is expected soon.
"(The hall) brings attention to women who have done amazing things," said Dr. Valerie Burnes, an assistant professor of history at UWA and the Hall of Fame's acting executive secretary. "Sometimes (they were) just living their daily lives, but they've done things to make the lives of other Alabamians better, maybe through social work or through education."
Wetherbee (1970-2016), was born in Selma without arms or legs as a result of quadrilateral tetra-amelia syndrome, a rare genetic disorder. Raised in Camden, Wetherbee became the Alabama March of Dimes Child of the Year at age 4 and the state's Easter Seals Child of the Year as a 10-year-old. She graduated from Wilcox Academy and earned a bachelor of liberal arts degree in 1993 as well as a master's degree in mental health counseling from Auburn University at Montgomery in 1996.
After working as a mental health counselor in Russellville, Wetherbee in 2007 became the public relations director at Alabama's Special Camp for Children and Adults (Camp ASCCA) at Lake Martin, where she had been both a camper and a public-relations assistant. Speaking engagements she gave across the state introduced Wetherbee and her story to a generation of Alabamians.
Wetherbee published her autobiography, "I Was Born This Way," in 2009.
"She just led an amazing life," Burnes said.
The Alabama Women's Hall of Fame was established in 1970 to honor the lives of outstanding women from the state of Alabama. Inductees must be deceased for two years and be from or affiliated with Alabama. Women to be inducted are selected by unanimous vote of the board of directors of the AWHF. The board is from a cross section of the state and represents broad areas of interest. To nominate a woman for this honor, use the printable FORM and email to: [email protected]. Neither membership nor honors of the AWHF are determined by the University.
Original article: UWA Newsroom.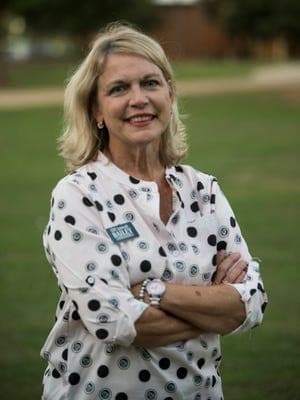 Jannah Bailey named new president and CEO of River Region United Way
River Region United Way on Monday announced Jannah Bailey as their new CEO and president in a recent news release. She will succeed Ron Simmons.
Bailey will continue a new strategy to meet the health, basic needs, education and financial stability of the River Region and will allow for more strategic investments in the Autauga, Elmore, Lowndes, Macon and Montgomery Counties, according to the release.
"I am both humbled and excited about becoming the next director of the River Region United Way," said Jannah Bailey, the River Region United Way's new president and CEO, in a statement. "We are not your grandmother's United Way!"
River Region United Way plans to become a community hub for area nonprofits, under Bailey, according to the release.
She also plans to expand the River Region Bold Goal Coalition, which is an effort to help children reach reading proficiency by the end of third grade, and associated projects.
Bailey led the River Region United Way affiliate, Child Protect Children's Advocacy Center, which assists law enforcement in child abuse cases, for more than two decades.
Her work at Child Protect had increased awareness of the organization, diversified its funding and completed two capital campaigns, according to the release.
Bailey had also been on the Montgomery County Board of Education since 2019. She represented District 5 and is not running for re-election. She officially joined the River Region United Way on March 1.
Jannah Bailey was awarded a bachelor of science degree in Justice and Public Safety from Auburn University at Montgomery in 1983.
Original article: Montgomery Advertiser.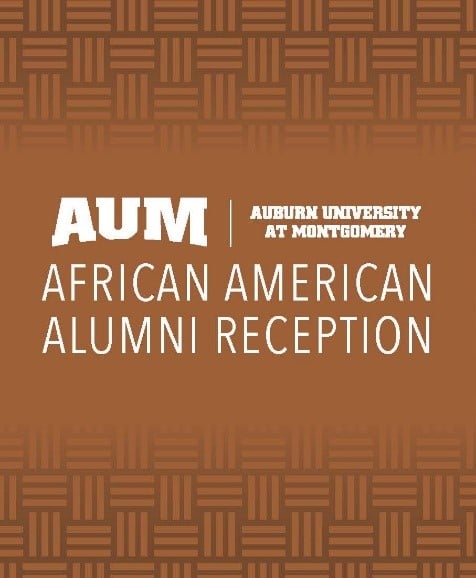 Upcoming Alumni Events
Please save the date to join us for live music, fellowship, and dinner with friends and fellow alumni!
Thursday, April 28, 2022
6–8 P.M.
For more details, visit: www.aum.edu/AAAReception
Invitation to follow.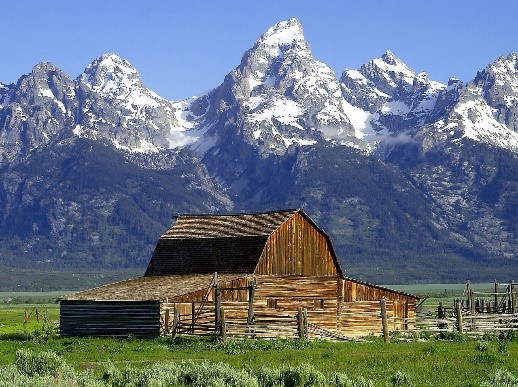 Upcoming Alumni Travel
October 8-16, 2022
Highlights: Salt Lake City, Grand Teton National Park, Yellowstone National Park, Buffalo Bill Center of the West, Deadwood, Custer State Park, Crazy Horse Memorial, Mt. Rushmore
For more information, visit: https://gateway.gocollette.com/link/1099267
November 4-12, 2022
Highlights: Turin, La Morra, Langhe Wine Country, Barolo Winery, Sestri Levante, Italian Riviera, Cinque Terre, Lucca, Tuscan Estate, Florence, San Gimignano
For more information, visit: https://gateway.gocollette.com/link/1081088
Class Notes
Sallie Dawkins '97
Sallie Dawkins has been ordained as an evangelist and is now serving as a missionary. Dawkins, a self-published author, recently completed her first book series, The Awakening Christian Series, in November 2021. The first book of the series remains a #1 Best Seller in some categories on Amazon.
Dawkins earned a Master of Education at AUM.
Lakeisha Hood '05
Lakeisha Hood was recently appointed by President Biden to a position in the USDA. Most recently, Hood served as the Director of the Division of Food, Nutrition and Wellness in the Florida Department of Agriculture and Consumer Services (FDACS). In that role, she managed the implementation of the state's food and nutrition programs, including oversight of a $12 million operational budget and more than $1 billion of federal pass-through funds. Prior to joining FDACS, Hood served as a legislative assistant in the Florida Senate
A graduate of Alabama State University, Hood obtained her Master of Education degree from Auburn University at Montgomery and has earned law degrees from North Carolina Central University School of Law and the University of the Pacific McGeorge School of Law. Hood currently resides in Tallahassee, Florida and is a licensed member of the State Bar of Georgia.
Jonathan Avant '11
Jonathan Avant is an Aldridge Borden accountant and small business specialist by day and a trumpet player by night, helping Montgomery's revitalized downtown navigate the pandemic as the president of the Downtown Business Association while nurturing its nightlife as an omnipresent band leader. Born on Maxwell Air Force Base and a graduate of both Jefferson Davis High School and Auburn University at Montgomery, Avant is a study in contrasts.
He released his first album, "Discovery," in February. It's a title that evokes a personal journey — especially over the past year — of music, business, people and faith, all linked by self-discovery and a willingness to be open to others.
Katelynn Hightower '13
Katelynn Hightower received her undergraduate degree at Auburn University at Montgomery in 2013 and her Master's at the University of Montevallo in 2016.
Since graduating, she has worked as a pediatric speech-language pathologist in the hospital setting and within the school system. While working at the hospital, she learned that she wanted her focus to be on pediatric patients. She transitioned to the school system and realized how integral parents are to a child's success in therapy. Katelynn Hightower Speech Therapy was born out of a desire to provide high quality speech therapy to children and their families.