AUM senior Nyaradzai Mahachi named 2021-22 Andrew W. Mellon Undergraduate Curatorial Fellow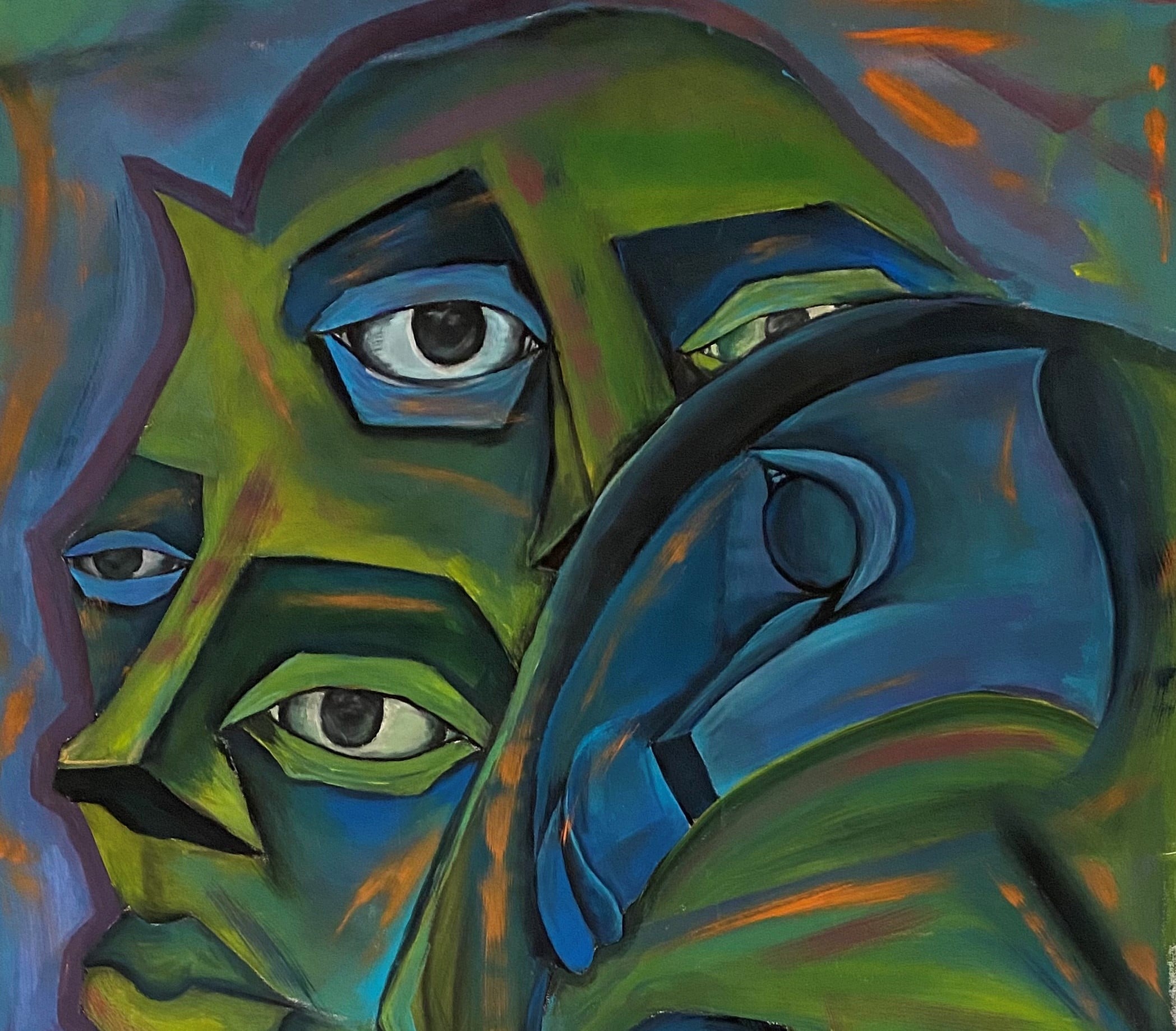 Growing up in Harare, Zimbabwe, Auburn University at Montgomery senior Nyaradzai Mahachi admired the creativity of artists around her and found inspiration from the stories their work told.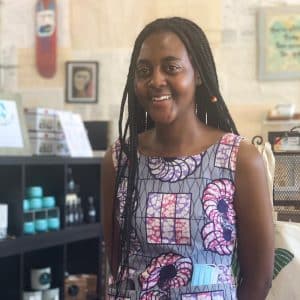 "I love painting so much," Mahachi said. "I enjoy the process of using images and colors to tell a story. I saw and came across many artists in my country who were a huge inspiration to me because of how much art meant to them. In many societies, the impact of art is often ignored and its importance is undervalued."
Mahachi, a senior art history major, is now receiving recognition for her own artwork. This fall, she was named to the 2021-22 class of fellows for The Andrew W. Mellon Undergraduate Curatorial Fellowship Program. She is one of three fellows chosen as a Mellon Curatorial Fellow under the African Art Department.
The fellowship provides specialized training to students across the United States from historically underrepresented groups in the curatorial field and supports the goal of promoting inclusive, pluralistic museums. Fellows gain hands-on experience in a museum setting, assisting curators and staff on exhibitions, collections, and programs to enrich their academic experience and increase their exposure to the museum environment while broadening their understanding of art and art history.
Mahachi is completing her fellowship at the High Museum of Art in Atlanta, Georgia, under the curatorial mentorship of Lauren Tate Baeza, the Fred and Rita Richman Curator of African Art.
"I applied for the fellowship so that I could get valuable exposure, first-hand knowledge and experience of the functions of museums and the roles they play" Mahachi said. "I have no doubt that I can learn so much more under the guidance and mentorship of the curators at The High Museum."
Mahachi is no stranger to sharing her passion for the arts and displaying her work with the public. She has held internships at the Montgomery Museum of Fine Arts and Philadelphia Museum of Art. She currently serves as an art history tutor in AUM's Learning Center and is a peer mentor for the art history survey courses.
As a painter, Mahachi maintains an active studio practice and her work has been exhibited in the 43rd and 44th Montgomery Art Guild Museum exhibitions and the 21 Dream Arts and Culture exhibitions in Montgomery, Alabama.
Learning from the curators at the High Museum of Art has given her a new perspective of the many ways to be involved in the arts, Mahachi said.
"I am finding the first-hand experience and exposure to the role of a curator very inspiring," said Mahachi, who is also pursuing a certificate in museum studies at AUM with a minor anthropology. "I get to witness and take part in various collaborations with different departments. Working with my mentor and learning her craft is honing my skills and shaping the way I look at art, and in my case especially African Art."
Mahachi is expected to graduate in Fall 2022 and begin pursing a master's degree.
"I plan on writing about African art and artists and the contributions they make in society," she said. "I want to be involved in creating exhibition spaces that encourage creativity and help in documentation and cultural identity through art."
About The Andrew W. Mellon Undergraduate Curatorial Fellowship Program
Since the program began in 2014, 54 fellows have completed The Mellon Undergraduate Curatorial Fellowship program. Fellows participate in The Andrew W. Mellon Undergraduate Curatorial Fellowship Program during their undergraduate career, with the goal of continuing their education through graduate work. Fellowships include regular engagement during the academic school year followed by full-time engagement over the summer.