AUM names Staff Leadership Fellows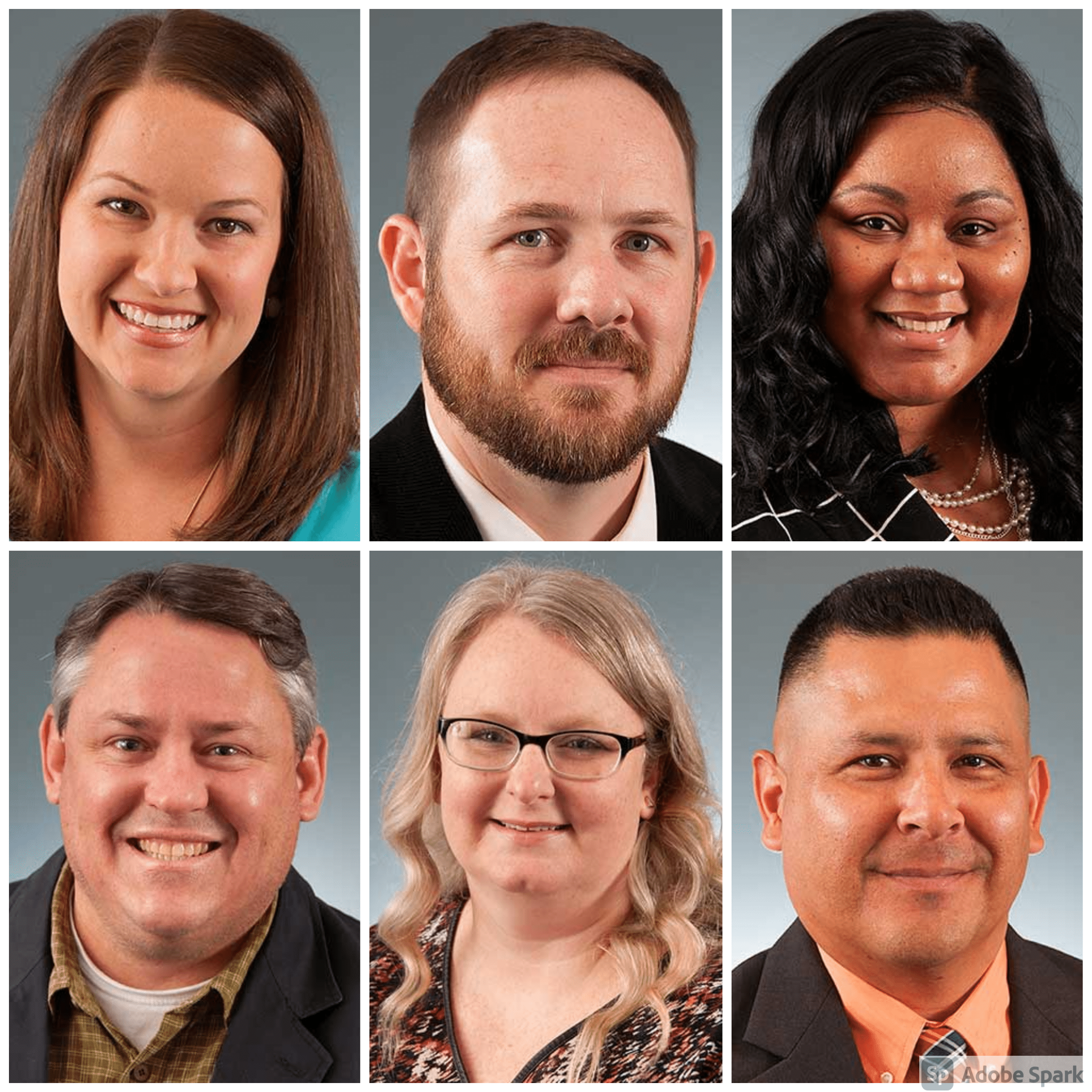 Six staff members have been named AUM Staff Leadership Fellows to play a significant role in developing and implementing plans, policies and projects of strategic importance to the university.
AUM's Staff Leadership Fellows program provides professional development and leadership mentoring for staff members currently in or interested in moving into leadership positions.
The Fellowship is also designed to offer professional development focused on leadership skills and to provide opportunities to six fellows for participation in key initiatives supporting and serving the university. Recently named Fellows are:
Amanda Brasington, Campus Experience Manager in the Office of Admissions
Stephen Paul Bray, Associate Director of ESL
Chanell J. Davis, Associate Director of the Warhawk Academic Success Center
John Glasscock, Associate Director of Institutional Effectiveness
Leann Reeves, Student Advisor in the College of Business
Rudy Tobias, Assistant Director of the Veteran and Military Resource Center
Fellows will serve a one-year term from Summer 2021 to Summer 2022 and receive a $1,000 stipend during the academic year. Fellows also receive a $1,000 professional development fund and commit to attend AUM Staff Leadership Fellows meetings and participate in exercises requiring critical thinking. Fellows also make a commitment to remain at AUM a minimum of two years beyond the completion of the program.
Fellows will be mentored by a team of six mentors comprised of AUM administrators Joy Clark, Sameer Pande, Kimberly Johnson, Leon Higdon, Tobias Mense, and Daryl Morris.
###