AUM-led 'Bingocize' initiative will help Alabama nursing home residents exercise bodies and minds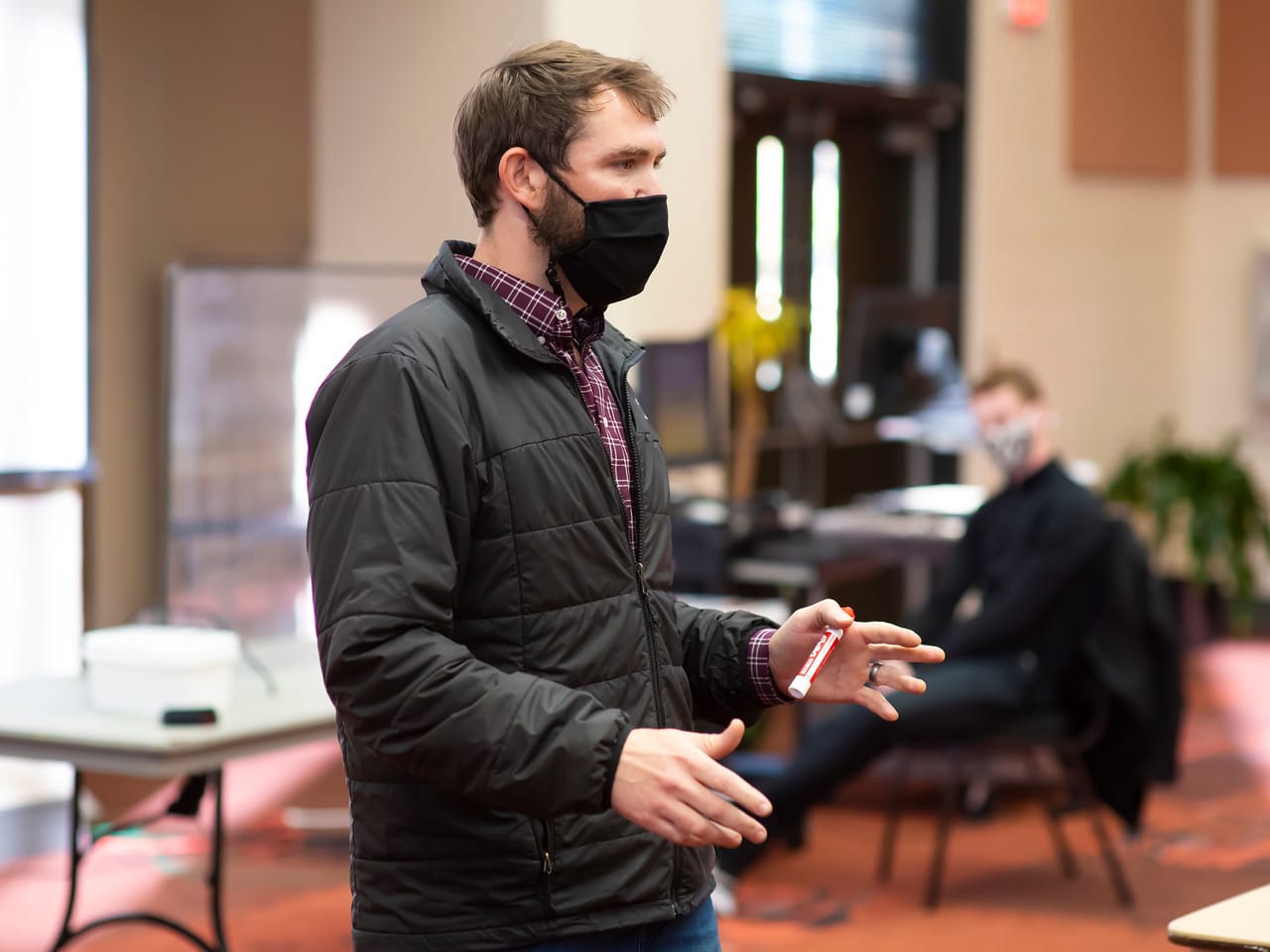 An Auburn University at Montgomery researcher will lead a multi-university effort aimed at helping Alabama nursing home residents exercise their bodies and minds.
A $948,718 Civil Money Penalty Grant from the Center for Medicaid and Medicare Services will enable AUM assistant professor of kinesiology Brett Davis to direct the implementation of Bingocize®, a program merging the widely popular game of bingo with range-of-motion exercises, in 40 Alabama nursing homes. Davis said he expects the project to serve 1,800 residents of certified nursing facilities over the next three years.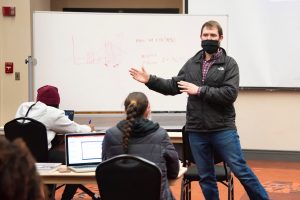 To implement and evaluate the success of the program, AUM will partner with faculty from six other state universities, including Auburn University, UAB, University of Alabama, University of South Alabama, University of North Alabama and the University of Alabama-Huntsville. Faculty partners will place undergraduate and graduate students at the nursing homes participating in the project to help nursing home staff with program implementation.
"Bingocize® can help nursing home residents, regardless of their physical or cognitive abilities" Davis said. "The program has been used to successfully engage individuals with all types of chronic conditions, including those suffering from Alzheimer's and other dementias. It has evidence-based benefits. And nursing homes are able to show they are providing a better level of care."
Developed by Dr. Jason Crandall at the Western Kentucky University Center for Applied Science in Health and Aging (CASHA), Bingocize® strategically mixes the game of bingo with a series of exercises aimed at improving nursing home residents' ability to perform activities of daily living and decreasing their risk of falls. According to the Centers for Disease Control and Prevention, nursing home residents account for approximately 20 percent of deaths from falls in individuals 65-and-over.
"Some of the benefits include improved ability to perform activities like bed transfer, toileting, grooming, dressing and eating, and decreased fall risk," Davis said.
In addition, recent research has reported that social isolation can be as harmful to older adult's health as cigarette smoking. "Bingocize® also places an emphasis on socialization, which is important since many nursing home residents have been isolated from family members and peers during the COVID-19 pandemic," Davis said. "One of the major benefits of this program is that it gets the residents socially engaged with one another and with college students."
Davis noted that the program will create research and experiential learning opportunities for students from a variety of program areas, including kinesiology, exercise science, physical therapy, communication disorders, speech pathology and social work, among others.
"There's a valuable intergenerational component with this project as college students have the opportunity to engage with the nursing home residents," he said. "Working with an 85-year-old is very different than working with a 25- or 45-year-old. As the aging population grows over the next 20 years, we will need a large body of health professionals capable of caring for older adults"
Bingocize® has been implemented in all types of older adult facilities in 40 states and three other countries thus far. The program offers a unique value proposition for long-term care providers, presenting a more affordable alternative to other health-promoting programs. Plus, it can be easily customized by nursing home activity directors or restorative therapists to meet the unique needs of residents.