AUM community mourns passing of Watson Robbins Taylor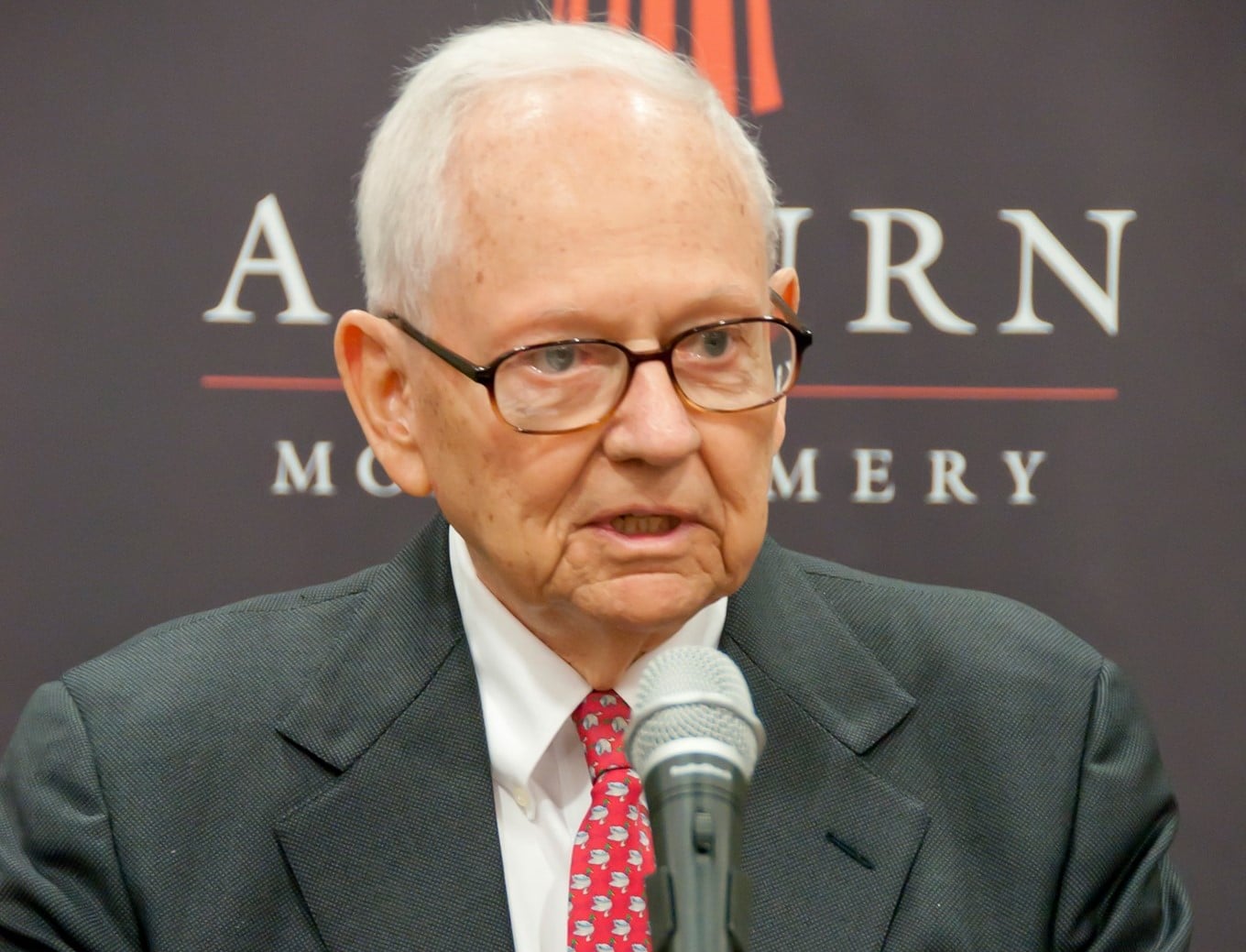 Montgomery business leader Watson Robbins Taylor, a longtime champion of Auburn University at Montgomery's growth, passed away Sunday at the age of 96.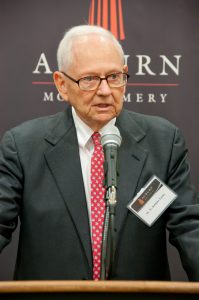 AUM's student center bears the name of Taylor, who played a significant role in defining the location of AUM's campus soon after the university was established through a legislative act in 1967. Taylor formed a local group that successfully lobbied for the creation of a new exit off Interstate 85 to help facilitate the development of AUM's present campus. Taylor also served as a member of the university's advisory board during AUM's formative years.
"It is fitting that our student center carries Mr. Taylor's name given his service to the university and his belief in what it could achieve," AUM Chancellor Carl A. Stockton said. "Mr. Taylor understood that AUM's proximity to the Interstate 85 corridor created opportunities to serve the educational needs of students between Montgomery and the Alabama-Georgia state line. He was also an active champion in AUM building strong connections with the Montgomery-area community, whether through workforce and economic development or fine arts programming."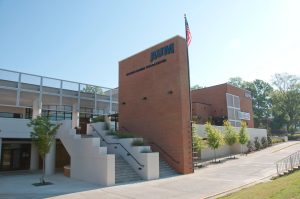 According to the book "The AUM Story: A Decade of Service to the Montgomery Community" by John D. Fair, Taylor took tremendous pride in AUM's maturation. When the university initially opened to students in a temporary downtown location in 1969, it enrolled 590 students. Today, it serves more than 5,000. "To become associated with something that's just an idea and see it develop just like AUM has, just the way you hoped it would, is quite an experience," Taylor said, according to the book.
After serving in the South Pacific during World War II, Taylor grew his family's business into one of the nation's largest commercial roofing entities.
Graveside services for Taylor will be held Friday at noon at Letohatchee Cemetery.