AUM awarded NIH grant to enhance STEM, biomedical research and diversity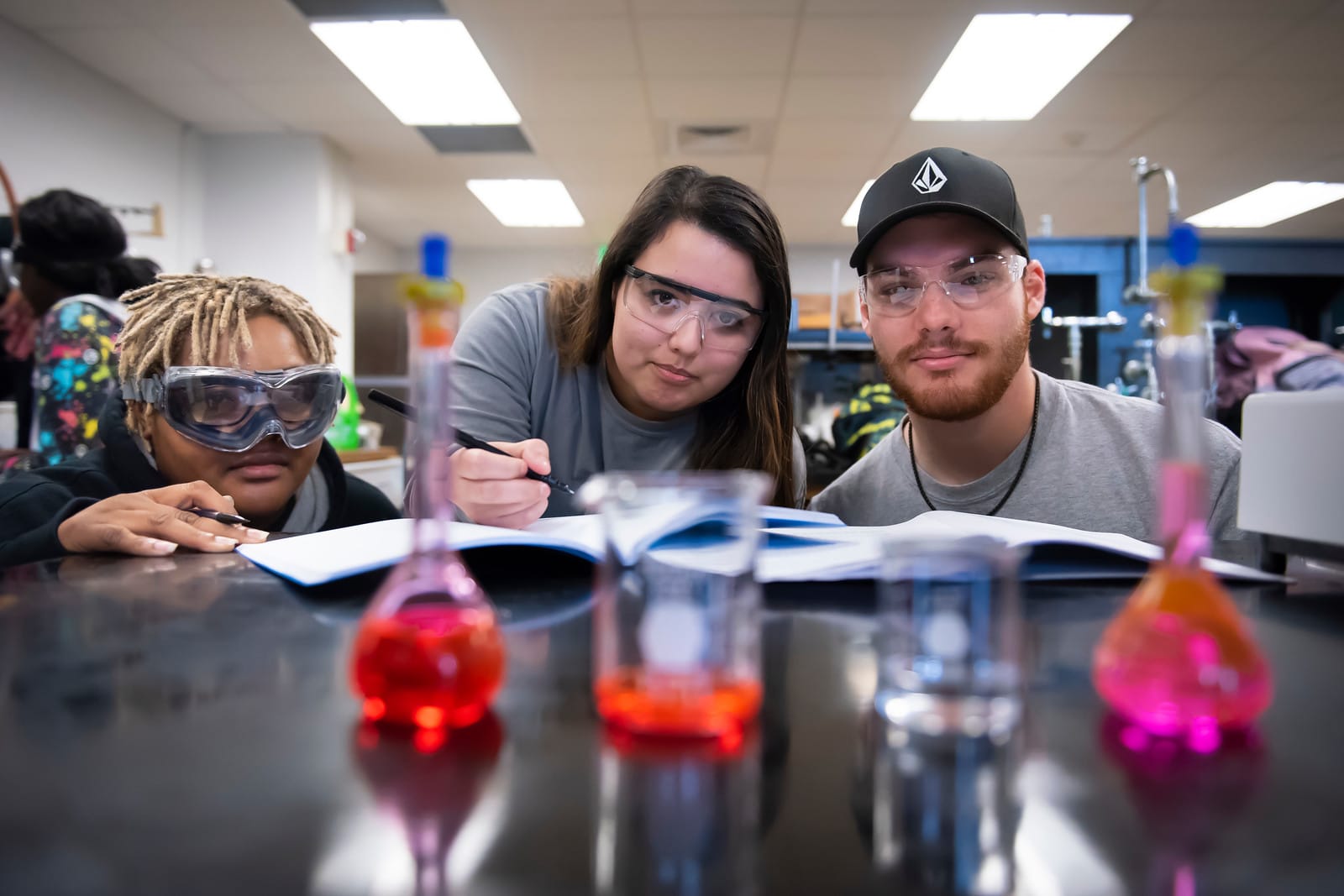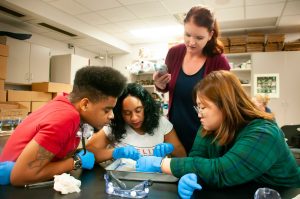 Auburn University at Montgomery has been awarded a three-year, $625,535 grant from the National Institutes of Health (NIH) to strengthen diversity and research opportunities for faculty and students within science, technology, engineering, math (STEM) and biomedical fields.
AUM's Office of the Provost and Office of Sponsored Programs & Research (OSPR) will manage the administrative grant from the Sponsored Programs Administration Development (SPAD) program, which is administered by NIH's National Institute of General Medical Sciences. AUM Provost Mrinal Varma serves as the grant's principal investigator while Matthew Ragland, associate provost for graduate studies and faculty, was a co-principal investigator of the grant.
"In part due to efforts of our Sponsored Programs team, AUM has been awarded its first NIH grant," Varma said. "We are experiencing a cultural change, where expectations for faculty research and engagement are becoming a top priority for our institution. This grant opportunity shows that AUM is capable of receiving future external grant awards from NIH to support such faculty research endeavors."
AUM will use the grant to reorganize and expand its Office of Sponsored Programs & Research to keep pace with rapidly growing faculty and student research in STEM and biomedical fields, Varma said. Specifically, the grant will support faculty research training, mentoring and collaborative research partnerships, as well as research funding opportunities for faculty and students, he said.
"We are excited to have this grant to support a key goal of AUM's strategic plan to increase research support, mentoring and award opportunities for research faculty and students," he said. "While we received the grant to focus on our faculty engaged in biomedical research — primarily in the Department of Chemistry and the Department of Biology and Environmental Science — all faculty will be affected."
The grant serves several purposes, but a major component of it will be restructuring AUM's Office of Sponsored Programs & Research to better serve faculty in their grant efforts, said Ragland, who, until recently, had been serving as acting director of AUM's Office of Sponsored Programs and Research.
Ragland said the expansion plans for the Office of Sponsored Programs & Research — which will include hiring and training new staff — will be directly overseen by Varma and guided by mentors from the University of Alabama at Birmingham and the University of North Texas.  Some of the reorganization has already been implemented, including the recent hire of Associate Director of OSPR Tracy Louder, who will take over the co-principal investigator role from Ragland.
Additionally, Ragland will coordinate a steering committee that will provide oversight and recommendations for the grant. Committee members will include key university decision makers, university stakeholders and two external members whose expertise will benefit the program.
"The steering committee will assist by ensuring a well-run grant program," he said.
AUM's SPAD grant also provides funding to ensure quality and diverse educational opportunities are offered to undergraduate and graduate students through faculty support and research, Ragland said. That support will surely help secure funding for high-level research grants in the future, he said.
"The involvement of student researchers on faculty grants is an important component of the SPAD grant," he said. "We will encourage faculty to include student researchers on their grant teams and to make workshops and training more available to student researchers. This not only improves their proposals, but provides students with the critical grant writing skills they will need for success in their post-graduate careers."
Collaborative research opportunities for students will involve not only AUM faculty, but AUM partnering with faculty from such institutions as Auburn University and the University of Alabama at Birmingham, Ragland added.
"The Office of Sponsored Programs & Research will play an important role in fostering this new culture of research and scholarship at AUM that will include new curriculum development, programs, and research training and mentorship for underserved students," he said.