Retired professor gifts Warhawk statue to AUM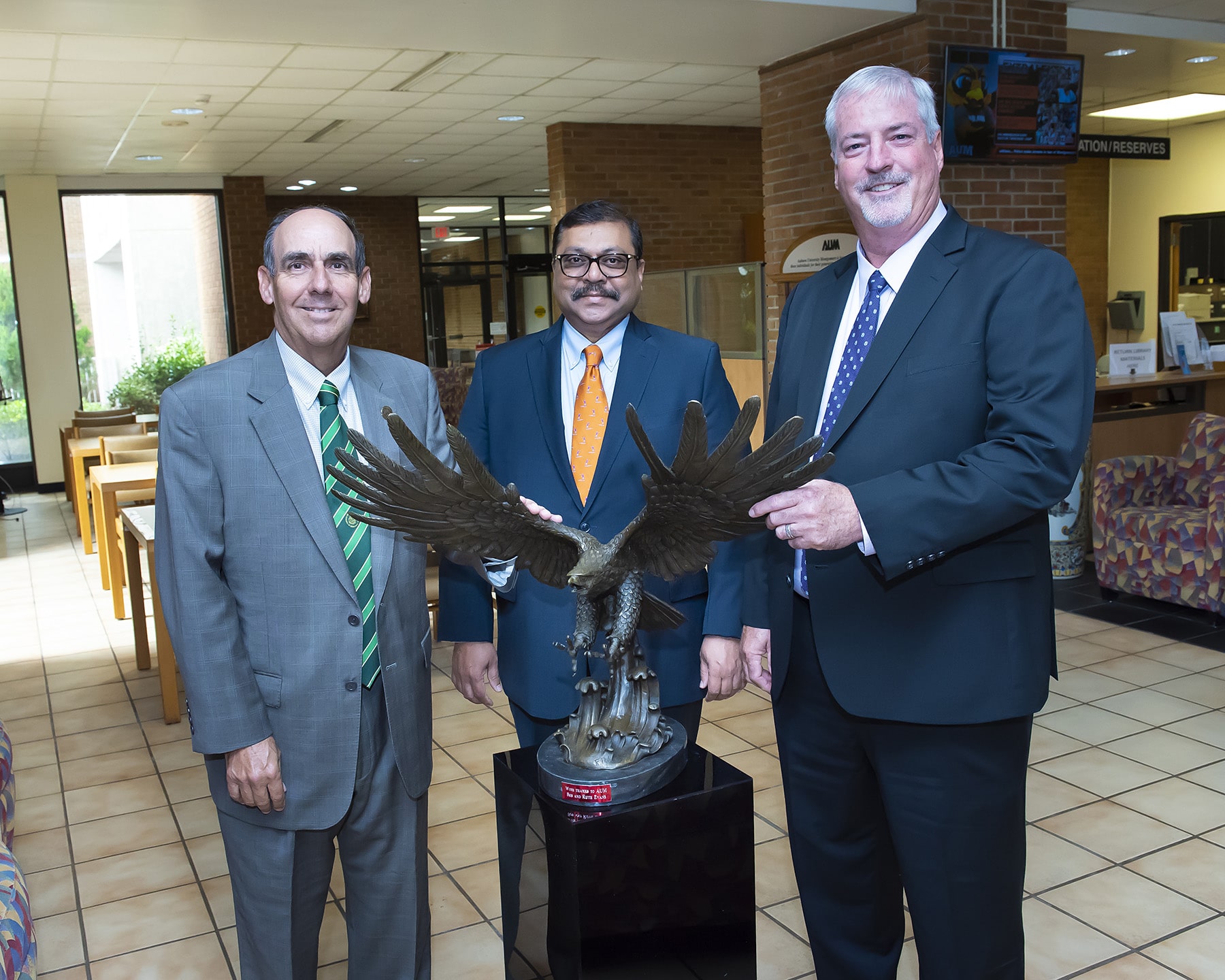 Retired Auburn University at Montgomery English Professor Bob Evans and his wife, Ruth, recently donated a Warhawk statue to the university. The statue, which symbolizes the university's mascot, is on display in the AUM Library.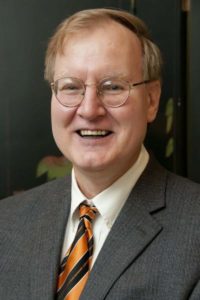 "I had been thinking for a long, long time that when I retired, I would like to donate something memorable to the university, which had treated me so well and supported me so much," Evans said.
Evans, who taught at AUM for 39 years, discussed the significance of the gift in a Q & A with AUM Library Dean Phill Johnson:
Q: Why did you decide to donate the Warhawk to AUM?
A: For years, I thought it would be great to donate some kind of big fountain, but then it occurred to me that that might be hard to maintain and might eventually need to be shut down. I happened to be paging through ebay, saw the Warhawk (falsely advertised as an eagle!) and said to myself, "Self, that would be great." All the Warhawk needs to do is sit there — no moving parts.
Q: Why did you ask that the Warhawk be placed in the Library?
A: The Library is the core of the university. Without our fine Library, AUM would not be as fine a university as it is. During my nearly 40 years at AUM, I relied on the Library continuously and was always helped enormously by the librarians. I am forever grateful to them. Despite all my interlibrary loan requests, my failures to return books on time, my tendency to run up enormous fines, and so on, they always treated me with great kindness and indulgence. So the library seemed the best home for the bird. I'm especially pleased that it has been placed so close to the "faculty (and student) publications" display.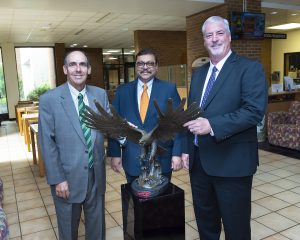 Q: How did the bird get placed in that particular spot?
A: I contacted (Library Dean) Phill Johnson, (Associate Provost for Undergraduate Studies) Joy Clark, and (Associate Provost for Graduate Studies and Faculty) Matthew Ragland and asked if such a gift and such a placement would be acceptable, and all three readily and enthusiastically agreed. This, I should say, is typical of almost all the interactions I have had over many years with administrators at AUM. They have almost always been not only supportive, but enthusiastically supportive. I love AUM and will miss all my students and colleagues.
###