AUM alumnus Tim Ragland to deliver Spring 2021 commencement address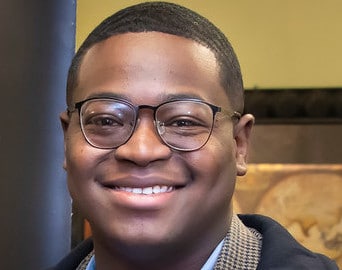 Auburn University at Montgomery alumnus Tim Ragland, Talladega's first African-American mayor, will deliver the keynote address at the university's Spring 2021 commencement on Saturday, May 8.
AUM is set to hold two commencement ceremonies at the Multiplex at Cramton Bowl in Montgomery to celebrate the achievements of nearly 500 graduates in the Spring Class of 2021. A livestream will be available on the commencement website for family members and friends who are unable to attend.
Graduates from the College of Nursing & Health Sciences, College of Liberal Arts & Social Sciences and College of Education will be recognized at a 10 a.m. ceremony. Special recognition will be given to the first Doctor of Nursing Practice (DNP) graduates Chandra B. Darden, Amy M. Long and Samantha Lewis McDowell, as well as posthumous degree recipient Tyler Kenneth Grogan. Grogan will be awarded a Master of Science in Homeland Security and Emergency Management. A separate 2 p.m. ceremony will be held to recognize graduates from the College of Business and the College of Sciences.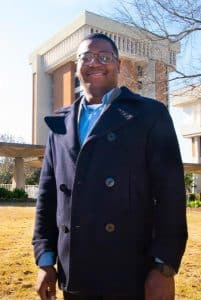 Ragland, a native of Talladega, Alabama, earned his bachelor's degree in political science from AUM in 2017. Two years later, he defeated an incumbent to become the city's first African-American mayor — and its youngest at 29 years of age. He began serving as mayor in November 2019.
Before AUM, Ragland began his undergraduate studies at Marion Military Institute, earning an associate's degree. He transferred to AUM in 2014 where he was involved with the College Democrats. Through his involvement with the College Democrats, Ragland served as a field organizer for Hillary Clinton's 2016 presidential campaign. He later served as a regional organizer for the Alabama Democratic Party, coordinating the activities of volunteers and paid canvassers. He assisted former U.S. Senator Doug Jones during his 2017 campaign run, as well as Tuscaloosa Mayor Walter Maddox's 2018 campaign for governor. In 2019, Ragland served as a legislative fellow in the Alabama State House of Representatives.
Since graduating from AUM, Ragland's leadership and political aptitude have led to numerous awards, including the Alabama Young Democrats of Alabama Martin Luther King, Jr. Moral Courage Award, Alabama NAACP Living History Award, and Black Law Enforcement Officials NOBLE Award. He will soon add earning a juris doctorate degree from Faulkner University's Thomas Goode Jones School of Law to his accomplishments. He is set to graduate from the law school May 15.
Find more information on commencement at aum.edu/current-students/graduation.