Warhawk Weekly 9-14: AUM ranked among 2022 Best Colleges; Fortune recognizes online MBA program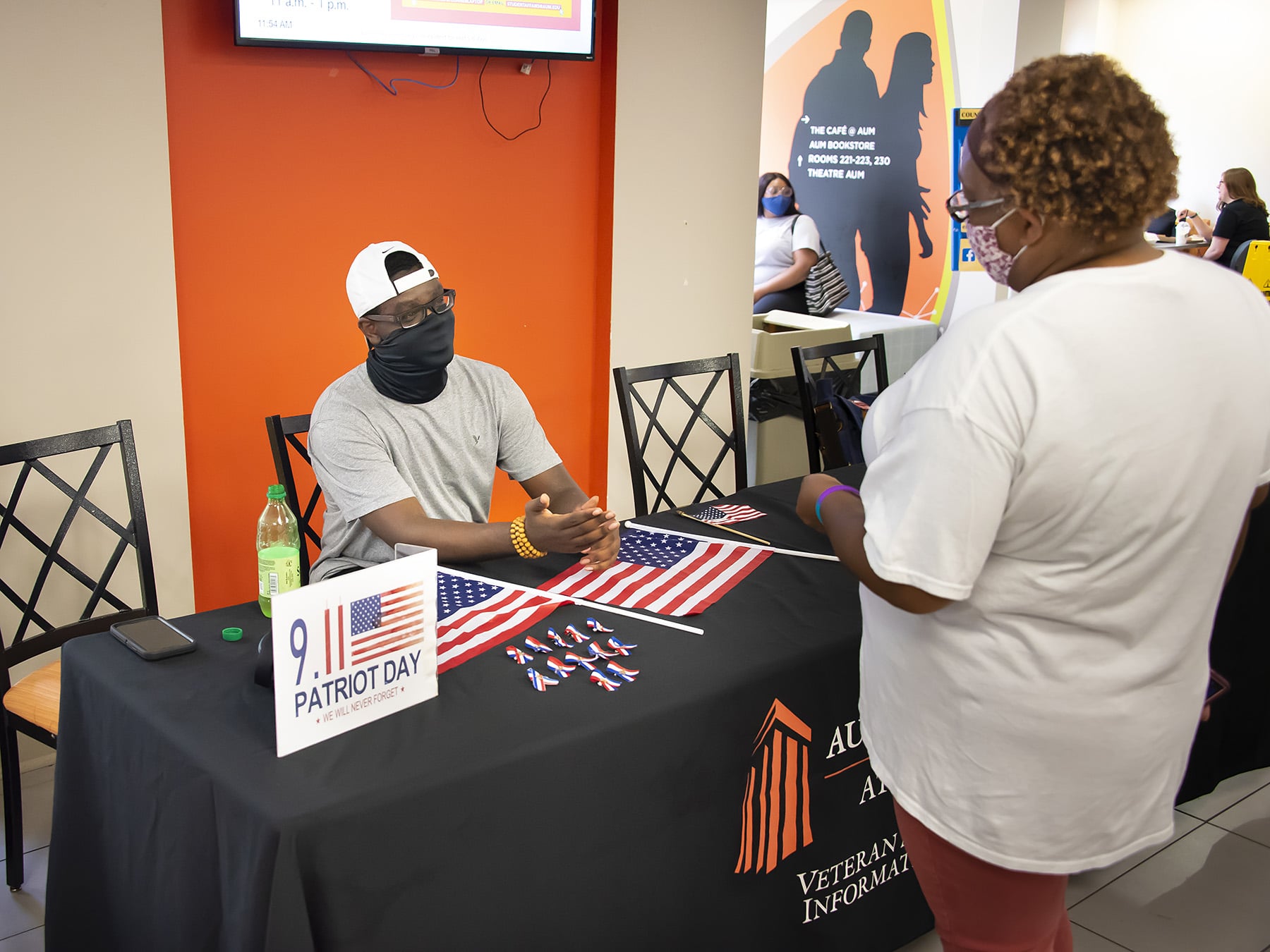 AUM ranked among 2022 Best Colleges by U.S. News & World Report
Auburn University at Montgomery earned recognition among the nation's top regional comprehensive universities, according to U.S. News & World Report's newly released 2022 Best Colleges rankings.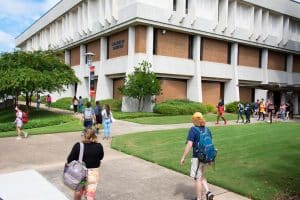 AUM ranked 32nd among all public regional comprehensive universities in the South, and 70th overall (up from No. 73 last year).
In addition to surveying higher education administrators nationwide, U.S. News based its 2022 Best Colleges rankings on a variety of factors, including data on student graduation and retention rates, faculty resources and class sizes, student excellence and alumni giving. AUM boasts a student-to-faculty ratio of 16:1.
"We are proud to be recognized again as one of the top public regional comprehensive universities in the South by U.S. News & World Report," AUM Chancellor Carl A. Stockton said. "Our faculty and staff are fully invested in the success of our students under normal circumstances. During the pandemic, however, they have gone above and beyond to ensure that we meet the needs of our students in the midst of trying circumstances."
AUM's nursing, business and computer science programs each earned rankings in their respective categories.
In addition to its standing among regional comprehensive universities for academic quality, AUM ranked 107th among top performers for "social mobility," which examines universities' successes in enrolling and graduating large proportions of economically disadvantaged students.
Fortune recognizes AUM online MBA program among best in the South
 Auburn University at Montgomery's online MBA program has been ranked among the Best Online MBA Programs in the South by Fortune.
AUM was ranked as part of the publication's recent regional ranking of online MBA Programs located in the Midwest, Northeast, South and West. AUM's online MBA ranked No. 24 among the Best Online MBA Programs at universities and colleges in the South.
"We are honored to receive this ranking by Fortune to highlight our program and its offerings," said College of Business Dean Ross Dickens. "We attract many prospective students with our relatively low cost. However, we keep them with our value as we employ dedicated, AACSB-qualified faculty who are committed to helping students achieve their career goals. With this new designation, we hope to see more students choosing our online MBA to advance their careers."
AUM's online MBA program attracts a diverse body of students who can choose from online, in-person, or hybrid (a blend of online and campus-based) learning options. Within the program, students complete 10 courses to help them build knowledge and skills in accounting, marketing, finance, data analysis, information management, strategic analysis, business communication, and personnel management. The program has 75 students currently and a one-year retention rate of 91 percent.
Students can complete the program in three semesters, if taking a full course load, while most graduate within two years. While the program traditionally requires a GMAT score as part of the admissions process, standardized test scores have temporarily been waived during the COVID-19 pandemic.
For its regional ranking, Fortune factored in data collected from companies and executives, and four components: Program Score, Fortune 1000 Score, Brand Score and Prestige Score. In these categories, programs were graded in areas such as grade point averages, alumni outcomes, student body size and program prestige.
Fortune released its inaugural ranking of the best online MBA programs in April 2021, ranking AUM 63rd nationally and first among public Alabama universities.
College of Business hosts "Major in Minutes"
Have you declared a major? If not, join the College of Business for "Major in Minutes," the college's free open house on Thursday, September 16.
The open house is geared for students who have yet to declare a major and want to learn more about business majors in a fun and welcoming way. Students are invited to stop by the open house from 11:30 a.m. – 1 p.m. in Taylor Center 221.
College of Business faculty members will present "3-minute pitches" covering information about each major and career paths that you can take as a business major. Students who listen to five faculty pitches can choose between receiving a boxed lunch or an AUM College of Business T-shirt.
Theatre AUM presents "Comedy Tonight"
Theatre AUM will make sure there is plenty of laughter to go around with the opening of "Comedy Tonight," a free student comedy production.
During "Comedy Tonight," students will showcase comedy scenes, songs and monologues. Performances will be held in the Taylor Center Theatre:
September 16-18 and September 23-25 at 7:30 p.m.
September 26 at 2 p.m.
Attendees must wear a mask. Doors will open 30 minutes prior to the start time.
Farrow publishes new book exploring 19th Century politics between Russia and U.S.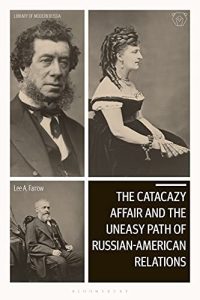 Lee Farrow, Distinguished Research Professor and Distinguished Teaching Professor of History, recently published the book, "The Catacazy Affair and the Uneasy Path of Russian-American Relations (Library of Modern Russia)."
Farrow's book explores the influence of Russian Ambassador Constantin Catacazy on the early relationship between Russia and the U.S. during the 19th Century.
According to the book's synopsis, Catacazy whipped up scandal in Washington after his appointment as Russian Ambassador in 1869, ignoring diplomatic protocol and defying social mores. By 1871, U.S. President Ulysses S. Grant and his Cabinet requested that he be recalled. But the timing of this request overlapped with the visit of the tsar of Russia's son to the U.S., a celebrated diplomatic event symbolizing the friendship and good will between the two nations. Consequently, Catacazy was allowed to travel with the tsar's son, but only as a persona non grata. This tense resolution led many to worry about the future of the Russian-American friendship.
Through the book, Farrow demonstrates that the affair was one of the earliest significant complications in the relationship between Russia and the U.S.
Farrow, who also serves as Chair of the Department of History, received a Ph.D. in History from Tulane University, with a specialty in Russian History. The research for her dissertation became her first book, "Between Clan and Crown: The Struggle to Define Noble Property Rights in Imperial Russia" (2004).
Learn more about Farrow's new book on Amazon.com.
Collaborate with the Career Development Center
AUM faculty and staff can incorporate career planning strategies within the classroom or their department with the help of the Career Development Center.
The Career Development Center collaborates with faculty and staff to provide presentations on a range of career readiness topics to students and campus departments. Topics include career exploration and planning, career readiness competencies, networking, interview preparation and finding an internship.
To request a Career Development Center presentation for your classroom or department, visit the CDC faculty and staff resources.
Call for Undergraduate Research & Creative Activity Proposals
Auburn University at Montgomery's Undergraduate Research Committee is continuing to accept and review proposals for Undergraduate Research and Creative Activity grants.
The Office of the Provost has allocated $50,000 for undergraduate research or creative activity at AUM with $37,408 awarded so far for faculty proposals. Additional funding is anticipated in the next fiscal year.
Grant funding is awarded to faculty members whose research involves undergraduate students. The most recent recipients are:
Semih Dinc, Computer Science & Computer Information Systems, for "Vision and Depth-Based Trajectory for Mobile Robots"
Heather Witcher, English & Philosophy, for "Michael Field Diaries Archive"
Nick Bourke, Curriculum, Instruction, & Technology, for "Utilizing Cooperative Group Structures in Environmental Education"
AUM's Experiential Education and Engagement Center and the University Honors Program share the mission of encouraging undergraduate research and creativity and administering funding for undergraduate research and creativity. To apply, email Lynn Stallings at [email protected] or Shelly Taliaferro at [email protected] for the guidelines.
Participate in AUM's Blood Drive
AUM has partnered with the American Red Cross to host a campus blood drive in September.
The drive will be held 10 a.m. – 3 p.m. September 21 in the Taylor Center, room 230. As part of the drive, there will be testing for COVID-19 antibodies from each pint of blood donated.
AUM community members can help others by making an appointment to participate in the upcoming blood drive. Appointments can be made at redcrossblood.org with the code AUM or using your zip code. You may also call 1-800-RED CROSS (1-800-733-2767) to set an appointment.
Donors must bring your driver's license or other form of ID. You can save 15 minutes off the process time by completing a Red Cross Rapid Pass before you come.
COVID-19 dashboard available
In an effort to help students, faculty, staff and parents understand public health conditions relative to the campus community during the pandemic, AUM will continue to offer an online COVID-19 dashboard.
The dashboard will provide weekly updates on testing conducted by Warhawk Health Services, as well as test results from personal healthcare providers reported by students and employees to Student Affairs and Human Resources, respectively.
Learn more about the dashboard.
Get event updates from Curtiss
 Stay in-the-know about can't-miss campus events via text message. Enroll in AUM365 and get the 4-1-1 from Curtiss The Warhawk himself. Text curti$$ to 334-398-6025 to receive reminders about upcoming happenings.