Warhawk Weekly 6-21: AUM Poll; New softball coach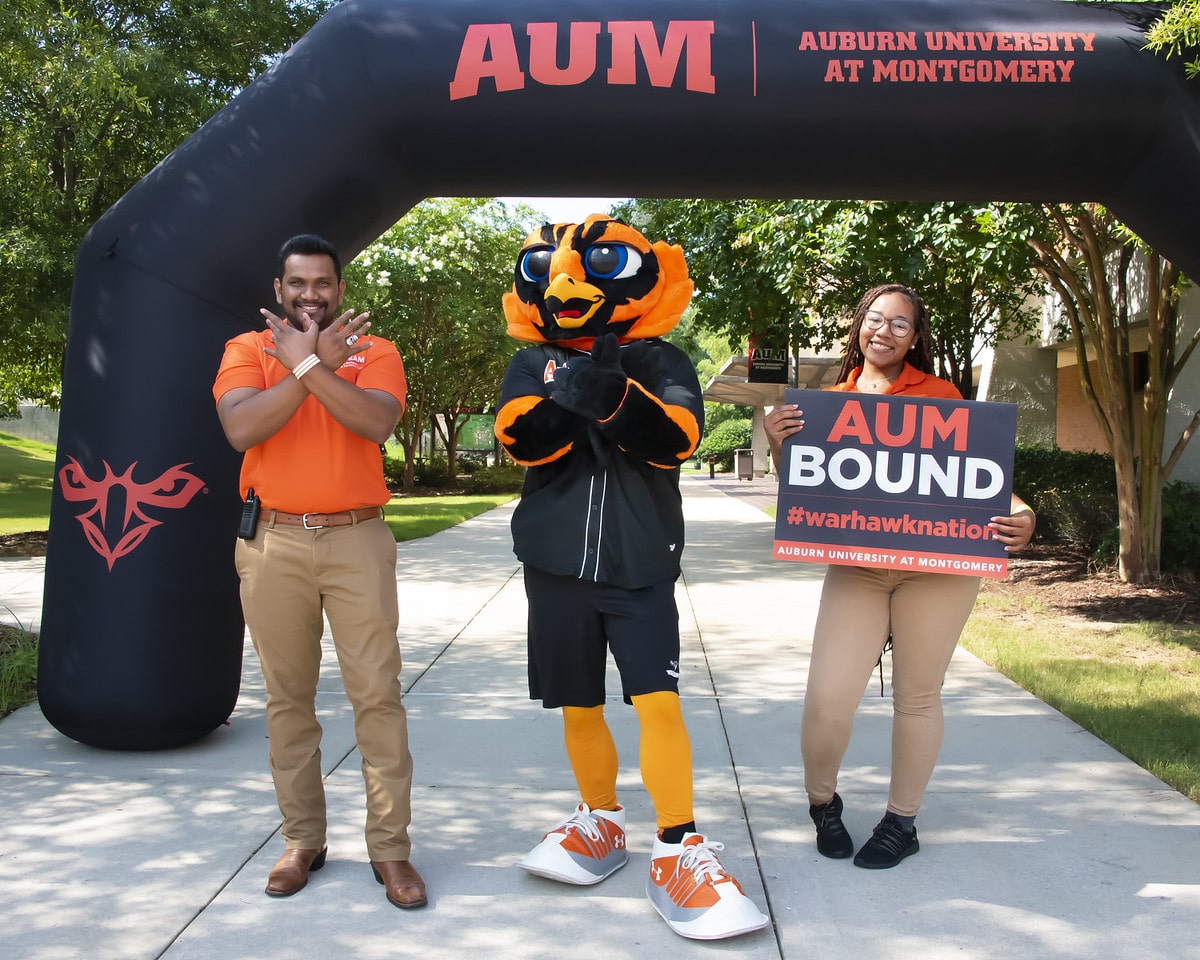 AUM Poll shows Britt leads Brooks in U.S. Senate runoff election
A recent AUM Poll from Auburn University at Montgomery's Department of Political Science and Public Administration shows Katie Britt leading U.S. Rep. Mo Brooks by more than 20 percentage points heading into today's Alabama Republican runoff for an open seat in the U.S. Senate.
The poll found that 50 percent of respondents intend to vote for Britt, 30 percent for Brooks, and 20 percent are not sure. Alabama voters are deciding between the two candidates, who are vying for the U.S. Senate seat of retiring U.S. Sen. Richard Shelby, in today's runoff election.
Nearly 53 percent of AUM Poll respondents indicated a favorable opinion of Britt compared to 32 percent for Brooks, said David Hughes, associate professor of political science and director of the AUM Poll.
"The division among voters is in line with the Alabama Republican Party being traditionally divided into factions consisting of a business wing, which is more (sub)urban, wealthy and better educated, and a grassroots wing, which is more rural, evangelical and socially conservative," he said.
The latest AUM Poll was conducted between June 8 and June 15 and with the help of AUM students like political science major Brian Caldwell. The poll consisted of 400 likely voters for today's Republican runoff election.
AUM is the only state university engaged in public opinion polling of political candidates and public policy. Launched in 2020, the AUM Poll is not affiliated with any political or media entity. AUM previously provided polling data tracking the Republican U.S. Senate run-off between Tommy Tuberville and Jeff Sessions, as well as the general election race between Tuberville and Doug Jones.
Wilkes named new AUM Softball head coach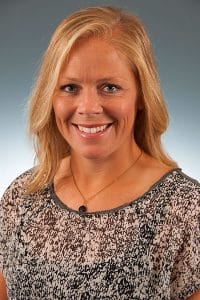 AUM Softball Assistant Coach Scottie Wilkes has been named the third head coach in the history of the university's softball program.
Wilkes joined the Warhawks in 2012 and served as a graduate assistant with the program during the 2013 season. She was hired as the team's assistant coach in the fall of 2013. She was tapped as the program's interim head coach earlier this month.
"Being selected as the next head coach for AUM Softball is a blessing and an honor," Wilkes said. "I would like to thank (AUM Chancellor) Dr. (Carl) Stockton and (Acting Director of Athletics) Amber Rae Childers for entrusting me with this opportunity. This team has a lot of talent and I look forward to starting my head coaching career with this group of Warhawks."
Last season, Wilkes helped the Warhawks to a 49-13 record, including a 25-5 mark in GSC play. AUM won its second consecutive GSC Regular-Season and Tournament championship and earned the top seed in the NCAA Division II South Region for the second consecutive year.
The Warhawks rallied in both the NCAA Regional and Super-Regional to win the South Region Championship and punch a ticket to the Division II Finals in Denver. Additionally, the AUM coaching staff was selected the NFCA Regional Coaching Staff of the Year for the second consecutive season.
During her tenure on the coaching staff at AUM, Wilkes has been a part of two NAIA National Championships, six national tournament appearances, two Gulf South Conference regular-season and tournament championships and the 2016 Southern States Athletic Conference Tournament title.
Additionally, Wilkes was a part of the NFCA's NAIA National Coaching Staff of the Year in 2014 and 2015. She has also been a member of the NFCA Region Coaching Staff of the Year five times and earned NFCA Assistant Coach of the Year honors following the 2016 season.
Wilkes joined the Warhawks after a two-year playing career at Faulkner University, where she played both softball and volleyball. In 2011, she was selected Faulkner's Female Scholar Athlete of the Year and earned NAIA Honorable Mention All-America honors in softball following the 2010 season.
She earned her bachelor's degree in business administration from Faulkner and her master's from AUM in physical education.
Recognize outstanding AUM faculty
The Auburn University at Montgomery Alumni Association has opened nominations for the Alumni Professorship to recognize outstanding AUM faculty. To be eligible for the honor, faculty must have 10 or more years of full-time service at AUM.
AUM faculty, staff, students, alumni and friends can submit nominations for the 2022-2025 Alumni Professorship. Nominations must be submitted or postmarked no later than August 1, 2022. Nomination letters should be no more than two pages in length, and should emphasize teaching excellence as well as a strong record of publication and research. A vita may be attached, if available.
Send nomination letters to: Awards Committee, Auburn University at Montgomery Alumni Association, P.O. Box 244023, Montgomery, AL  36124-4023, or email them to [email protected].  If you have questions, call 244-3369 or email [email protected].
LGBTQ+ Movie Series highlights Pride Month
To celebrate Pride Month, AUM's Spectrum chapter will host the LGBTQ+ Movie Series.
It's free and open to all students.
The series kicked off with a virtual screening of "Kinky Boots." The series will hold a movie screening of "Rent" at 6 p.m. today and a movie screening of "3 Generations" at 6 p.m. Monday, June 27.
Visit the Warhawk Resource Center, located across from the AUM Bookstore on the second floor of Taylor Center, to learn how to access the virtual movie. All other movie screenings will be held in Goodwyn Hall 109.
Summer camp to teach fundamentals of debate
The Office of Collaborative Partnerships will host "Speak Up & Speak Out," a week-long debate intensive summer camp for rising eighth – 12th graders.
The camp, which will be held from 9 a.m.-3 p.m. July 11-15, will offer students the opportunity to acquire and practice the fundamentals of debate by honing their research, writing and speaking skills with a community of learners. Students will participate in daily practice rounds, culminating in an exhibition round-robin style tournament on the last day.
The camp is $175, which covers supplies, snacks and lunches. Register online by July 8.
If you have questions, email [email protected]
AUM camp teaches high schoolers art of storytelling
AUM's College of Liberal Arts and Social Sciences and the Department of Communication and Theatre recently hosted an Audio & Video Storytelling Camp for high school students to learn about media careers and creating podcasts.
During the camp, high school students learned about the art of creating compelling multimedia content and careers in podcasting, TV and public relations. Participants also created a feature story-turned podcast episode and video segment to add to their portfolio of creative work.
As part of the camp, WSFA-TV provided students a behind-the-scenes tour of their studio. Student campers also connected with a couple of AUM graduates — WSFA's Bethany Davis and Rosanna Smith — during the tour while meeting other reporters, anchors, producers and technicians.
The five-day intensive summer camp at AUM was devoted to helping rising ninth-12th graders produce audio and video stories.
Keep up with campus events
There's an easy way to keep up with campus happenings. Enroll in AUM365 and get the 4-1-1 from Curtiss The Warhawk himself. Text curti$$ to 334-398-6025 to receive reminders about upcoming happenings.