Warhawk Weekly 4-19: McGinness paves way; Partnership offers growth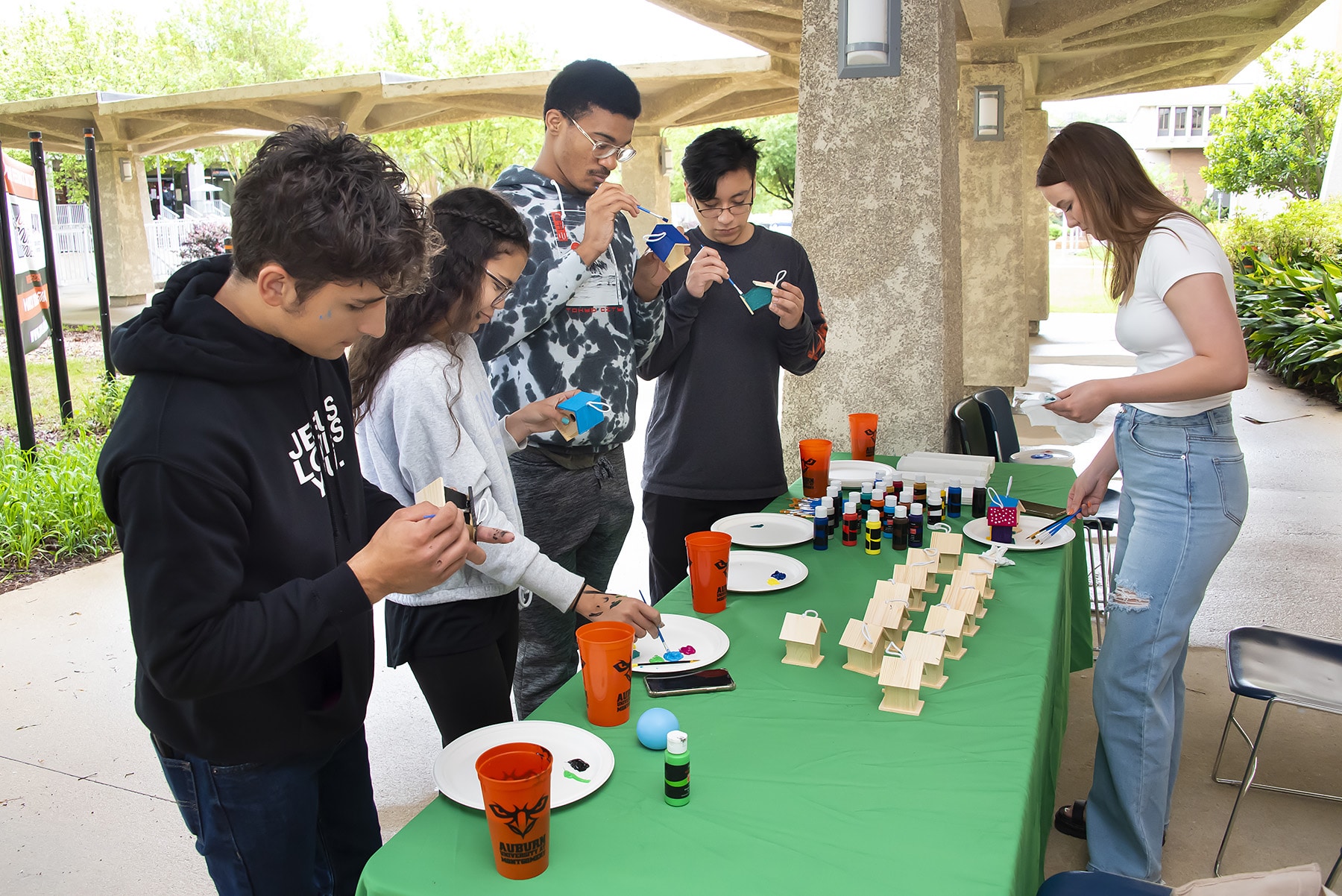 McGinness paves way for concurrent RN-to-BSN students
While working as a radiology tech at an urgent care facility, Brittney McGinness learned about a new Auburn University at Montgomery partnership with Southern Union State Community College to offer a concurrent RN to BSN degree that could elevate her career, but she was hesitant to enroll in the program.
"I was hesitant to start something that no other student had done," she said.
McGinness, who earned an associate's degree in applied science with a concentration in radiologic technology from Southern Union State in 2016, eventually put aside her misgivings.
"I was working in urgent care where I had to learn many other skills," she said. "Those opportunities opened my mind to pursue nursing."
In Summer 2020, she enrolled in AUM's concurrent RN to BSN program, earning her associate's degree in nursing (ADN) from Southern Union State in Fall 2020. On May 7, she will become the first graduate of the university's concurrent RN to BSN program when she receives her bachelor's degree in nursing (BSN) at AUM's commencement ceremony.
"Now, I am glad that I was able to pave the way for others," she said. "Earning this higher degree will broaden my career opportunities."
Partnership offers growth potential for IT, cyber professionals
A partnership between AUM and Applied Technology Academy offers exciting professional development possibilities for professionals eager to build new skills or reinvent themselves entirely for information technology, cybersecurity and "cloud" careers.
The professional development programming includes coursework that can be completed online in real time and in-person in a matter of days and weeks. All students completing coursework will earn professional certification from AUM.
Students can complete Leading Edge-authorized certification courses from Amazon Web Services, CompTIA, DevOps Institute, EC-Council, ITIL, Microsoft, Offensive Security, and more.
Pre-law info session offered today
Thinking about going to law school after graduation?
You'll want to attend the Pre-Law Information Meeting set for today at 5 p.m. in Goodwyn Hall 208.
Students will have an opportunity to learn more about coursework that aligns with pre-law, as well as preparation for the LSAT and the law school application process.
Those wishing to join by Zoom may do so here: Launch Meeting – Zoom.
Questions? Contact Political Science & Public Administration faculty member Pia Knigge at [email protected].
Celebrate Earth Week with BioBlitz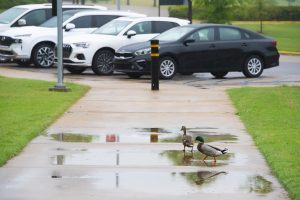 Warhawk SEEDS, a new student chapter on campus, is encouraging members of the AUM community to participate in the nationwide BioBlitz competition.
Starting Wednesday and ending April 27, participants are asked to take photos of any wild organisms (plants, animals, fungi, algae, etc.) they observe in their daily lives and post them online. The photos can be taken with the free iNaturalist smartphone app or with a regular digital camera. If you use a camera, you will need to connect it to a computer to upload your images to the iNaturalist website.
The goal of a BioBlitz is to find and identify as many organisms that live in an area over a defined period of time. The data collected will be useful for scientists and conservationists worldwide. Questions? Contact Warhawk SEEDS at [email protected].
AUM Police presenting self-defense class
AUM Police will offer a self-defense class, in partnership with Omicron Mu Chapter of Delta Sigma Theta Sorority, on Wednesday, April 20, from 6 p.m.-8 p.m. in Taylor Center 221-222.
Attendees should wear workout attire.
Take the 'Pass the Plate' survey
A group of Honors students and two faculty members have identified AUM's campus food options as an issue they want study and work to improve.
Honors Junior Seminar students Claire Culp, Brennan DePace, Sonja Hadder, Kelsey Kirk, Iveet Ramos, Hang Tran and Diondus Williams and faculty members Dr. Lee Farrow and Dr. Keith T. Krawczynski have launched the campaign "Pass the Plate" to cultivate community and student engagement to increase the dietary options in the university cafeteria to better serve students with special dietary needs.
Students and faculty are invited to take a three-minute survey to share their feedback.
Food Pantry receives more than 2,400 donations
In March, the Food Pantry committee managed by University Honors Program students hosted the first-ever Donation-A-Thon, a competition between campus Greek organizations to raise donations to AUM's Food Pantry. Overall, the event garnered a total of 2,477 donations, with Alpha Kappa Alpha Sorority, Inc. winning first place. The committee hopes to make Donation-A-Thon a biannual event in the semesters to come.
For information about future competitions, contact UHP Foot Pantry Chair Logann Shorter at [email protected].
Connecting students to healthcare career options
Last week, the College of Sciences hosted the "Pathway to Health Professions" event, which enabled AUM students to learn more about different academic programs within each of the university's colleges can position graduates for success in healthcare-connected jobs.
College of Sciences Dean Douglas Leaman discussed the intent of the event.
Photography exhibit features faces of AUM
The faces of AUM students, faculty and staff can be found in an exhibit at the Cason McDermott Art Gallery that will close on Thursday.
The "About Face Pretty Bones" exhibition by Athens, Georgia-based photographer Amanda E. Corbett features unique "tintype" photography, a technique developed in the 1850s that results in unique imagery.
Located in Goodwyn Hall 101, the Cason McDermott Art Gallery is open Monday-Friday, from 8:30 a.m. to 4:30 p.m.
Keep up with campus events
Have you been missing out on some of the fun events that happen on our campus daily?
We can fix that. Enroll in AUM365 and get the 4-1-1 from Curtiss The Warhawk himself. Text curti$$ to 334-398-6025 to receive reminders about upcoming happenings.