Warhawk Weekly 4-12: Fortune ranks online MBA; New registrar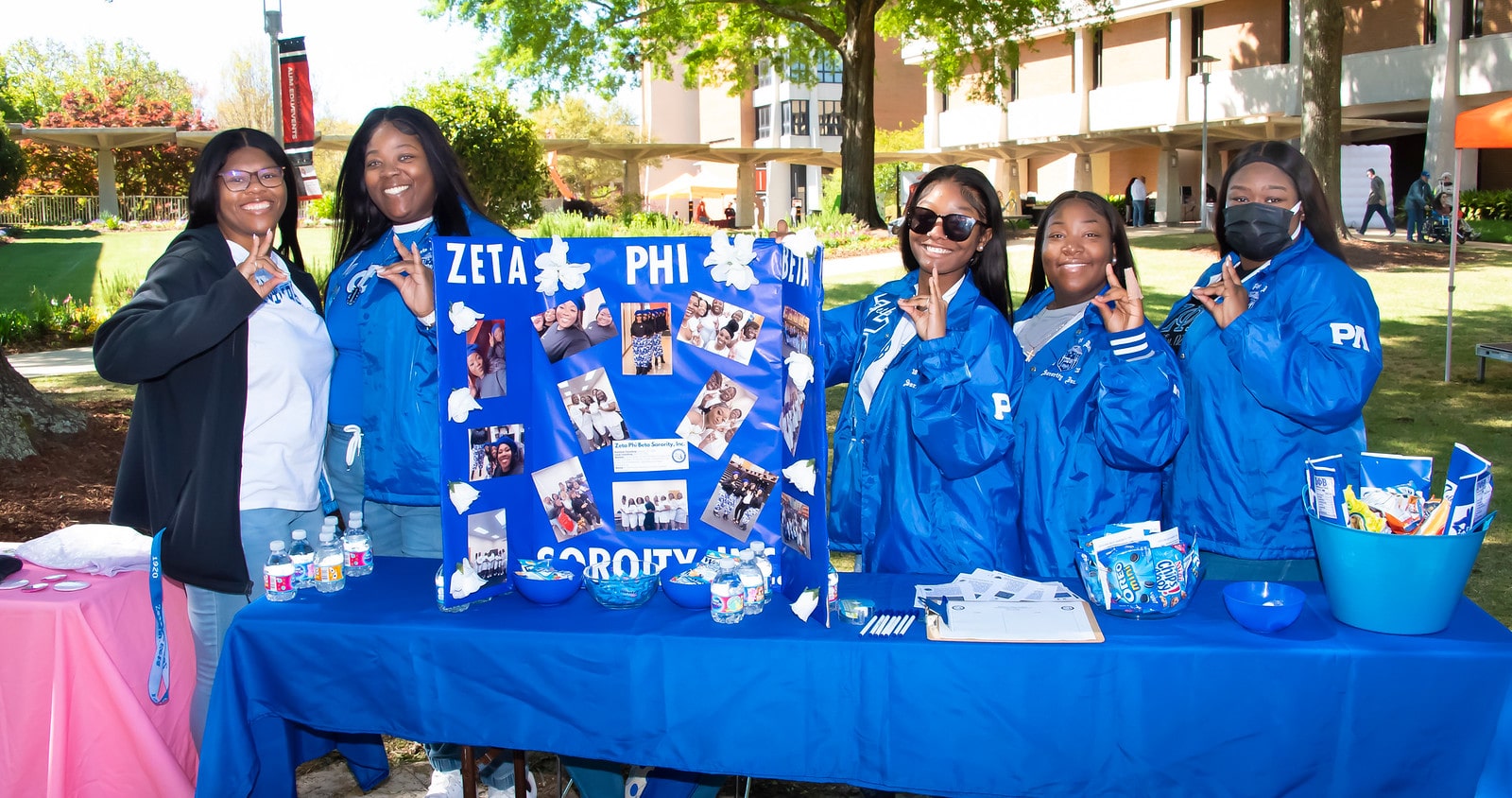 AUM hosting Job Fair for community members
AUM's Office of Human Resources will host a Job Fair for community members seeking opportunities at the university.
The event will be held Friday, from 11 a.m. to 1 p.m. in Taylor Center 223.
Current opportunities include:
• Director of Counseling & Health Promotion Services
• Payroll Manager
• Web Developer/Graphic Designer
• Senior Director of Financial Aid
• Computer Application Specialist
• Bus Driver
• Groundskeeping and Maintenance
Browse these openings and others at: https://www.jobs.aum.edu/.
Job-seekers should bring their resume, a general cover letter and a list of references. AUM Human Resources staff will have computers available on-site for candidates to complete applications.
Learn about our graduate programs tonight

If you're nearing completion on a bachelor's degree and want to enhance your professional credentials or are an AUM employee seeking advancement, you'll want to attend Graduate Studies Preview Night tonight, from 5-7 p.m, in Taylor Center 221-223.
AUM offers more than 50 different graduate programs. Faculty and staff will be available to answer questions about accelerated degrees (degrees achievable in three semesters), admissions requirements, coursework, scholarships and more.
Online MBA earns national recognition
AUM's online MBA program is ranked among the nation's Best Online MBA Programs in 2022 by Fortune for the second year in a row.
AUM's online MBA program ranks 89th nationally and third among the state's public universities in the publication's second year of ranking programs.
"We are very proud of our AACSB-accredited MBA program to again be ranked among the best in the nation and state," said AUM College of Business Dean Ross Dickens. "We continue to work hard to deliver our program in an efficient manner (both cost and time) to allow a student to complete courses in a calendar year (or more) and 100 percent online or with both online and on-campus courses."
Students in AUM's MBA program choose learning options in a blend of online, hybrid and campus-based courses. Through the 10-course program, students build knowledge and skills in accounting, marketing, finance, data analysis, information management, strategic analysis, business communication, and personnel management.
Learn more: https://www.aum.edu/warhawk-weekly/aum-earns-spot-on-fortunes-2022-list-of-best-online-mba-programs/
Honors Program students help address food insecurity
Located in Taylor Center 316E, the Food Pantry managed by University Honors Program students has proven to be an important resource for students who experience food insecurity or need access to hygiene products.
UHP students stock and manage the food pantry, which is open Monday-Friday, from noon to 3 p.m. UHP students Logann Shorter and Anna Amissah recently discussed what's available to students, as well as how members of the campus community can contribute items.
AUM welcomes Washington as registrar
Auburn University at Montgomery welcomed Sheila Washington, who previously served as senior associate registrar at the University of South Alabama, as the university's new registrar April 1.
Since arriving at AUM, Washington has found the university community a warm and welcoming environment.
"AUM's location, mission, and core values really sparked my interest in the university," she said. "I am enjoying being part of such a close-knit and inclusive campus."
Washington is responsible for leading AUM's Registrar's Office team, managing the maintenance and integrity of all student academic records and ensuring that records comply with all state and federal reporting guidelines. As a member of the Office of the Provost, she also works closely with other administrators to achieve the strategic goals of the university.
Submit your student research and creative activity proposals
With the support of the Office of the Provost, the Experiential Education and Engagement Center (EEEC) and the University Honors Program will celebrate student research and creative activity April 29.
The 2nd annual Celebration of Undergraduate Research and Creative Activity will be held from 12 – 2 p.m. in Taylor 230 and precede AUM's Honors Day. Proposals for presentations of student research or creative activity from all disciplines, whether done in conjunction with faculty projects or through coursework, are now being accepted through April 15.
Apply for faculty mini-grant funding
The Experiential Education and Engagement Center (EEEC) and the Office of the Provost will fund min-grants for AUM faculty projects that help provide undergraduate students with research opportunities.
Faculty members are encouraged to apply for the mini-grants, which can be used to support undergrad stipends, conference travel, research supplies and more. So far, 22 grants totaling more than $60,000 have been awarded to faculty.
For more information and to apply, visit https://www.aum.edu/research-and-creative-activity/.
Join SGA to make a difference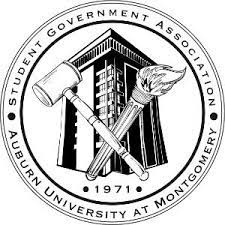 As a student, you can make an impact on campus while building your leadership skills and your resume by joining AUM's Student Government Association. SGA has officially opened applications for the 2022-23 school year.
If you want to make a difference and serve as a voice for your peers, consider running for one of the following positions: President, Vice President, Chief Justice, Associate Justice, Treasurer, Secretary, and Senators.
Photography exhibit features faces of AUM
The faces of AUM students, faculty and staff can be found in an ongoing exhibit at the Cason McDermott Art Gallery.
The "About Face Pretty Bones" exhibition by Athens, Georgia-based photographer Amanda E. Corbett features unique "tintype" photography, a technique developed in the 1850s that results in unique imagery.
Located in Goodwyn Hall 101, the Cason McDermott Art Gallery is open Monday-Friday, from 8:30 a.m. to 4:30 p.m.
The current exhibition will be on display through Thursday, April 21.
Warhawk Health Services offers free STD testing clinic
In conjunction with Sexually Transmitted Diseases (STD) Awareness Week April 10-15, Warhawk Health Services will offer a free testing clinic for students. Testing will be offered Monday-Thursday, from 8:30 a.m. to 3 p.m. No appointments are necessary.
The clinic will be closed for lunch each of those days from 12 p.m. to 1 p.m.
According to the Centers for Disease Control and Prevention, STD Awareness Week serves as an opportunity to raise awareness of STDs and their impact on lives, reduce STD-related stigma, discrimination and fear, and ensure individuals have the knowledge and resources to test for, treat and prevent STDs.
AUM Police present self-defense class
AUM Police will offer a self-defense class, in partnership with Omicron Mu Chapter of Delta Sigma Theta Sorority, on Wednesday, April 20, from 6 p.m.-8 p.m. in Taylor Center 221-222.
Attendees should wear workout attire.
Navigating the path to law school
Thinking about going to law school after graduation?
You'll want to attend the Pre-Law Information Meeting set for Tuesday, April 19 at 5 p.m. in Goodwyn Hall 208.
Students will have an opportunity to learn more about coursework that aligns with pre-law, as well as preparation for the LSAT and the law school application process.
Those wishing to join by Zoom may do so here: Launch Meeting – Zoom.
Questions? Contact Political Science & Public Administration faculty member Pia Knigge at [email protected].
Keep up with campus events
Have you been missing out on some of the fun events that happen on our campus daily?
We can fix that. Enroll in AUM365 and get the 4-1-1 from Curtiss The Warhawk himself. Text curti$$ to 334-398-6025 to receive reminders about upcoming happenings.