Theatre AUM seniors earn scholarship, trip at national KCACTF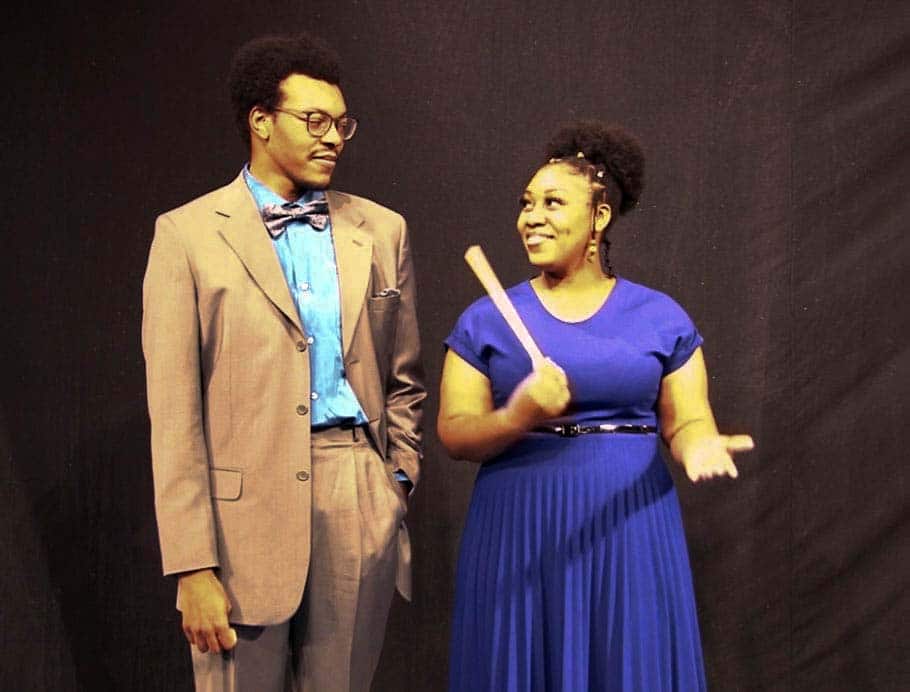 Auburn University at Montgomery seniors Yahzane Palmer and Brandon Baggin recently earned top honors competing at the national level of the Kennedy Center American College Theatre Festival (KCACTF).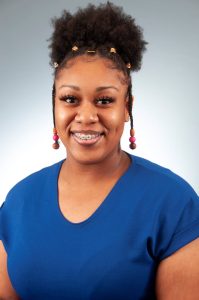 Palmer was awarded second place for the 2022 Mark Twain Scholarship for Comedic Performance at the national KCACTF event. The scholarship provides $1,000 for an outstanding performance with scenes and/or monologues from the 19th Century.
Palmer's national award follows her naming as KCACTF's Region IV Irene Ryan Acting Scholarship recipient earlier this year, which marked a first for Theatre AUM. She received both honors for her performance in AUM's production of "The Importance of Being Earnest" by playwright Oscar Wilde.
Being recognized for her work has been rewarding on a personal level, Palmer said.
"I have always been interested in theatre ever since high school," she said. "It has been a joy to be a part of. I knew that I wanted to continue to chase this passion entering into my college years."
Baggin, Palmer's scene partner, was also recognized for his performance in the AUM production at the regional and national KCACTF festivals. During the national festival, eight Irene Ryan finalists and their scene partners entered work for their region that was judged by a panel of adjudicators, which awarded scholarships to participants.
"We had to resubmit the same material from the regional competition at the national festival in the form of one video," said Baggin, who played the role of Canon Chasuble in the AUM production. "It was an honor to be not only the partner of the Region IV finalist, Yahzane, but also to have earned our position for the Mark Twain Scholarship for Comedic Performance."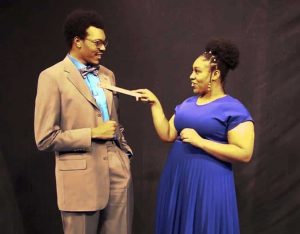 Both Palmer and Baggin also earned an invite to travel to Washington, D.C. August 10-14 to attend the Kennedy Center Performance and Directing Intensive. While at the Intensive, the two will participate in rigorous conversations, practical activities and professional workshops with a cohort of like-minded, early-career directors and musical fellows. The Kennedy Center will cover airfare, hotel and meals.
"I hope to learn new ways of interpreting the art of theatre, meet new people and build strong connections," Palmer said.
Baggin added, "It is my hope that I am able to gain a greater grasp on how others process the characters that they portray, and use what I learn to enhance my own process."
Baggin, a theatre major from Oxford, Alabama, is expected to graduate in May 2023 and plans to work in the field of acting.
"After I graduate, I will use my time honing my studies and working in my field," he said. "I hope by the end of 2023, I will have my foot in doors I never thought possible when I began pursuing my arts career."
Palmer, a native of Montgomery, Alabama, plans to graduate in Fall 2023 with a degree in communication with a concentration in theatre.
"After graduation, I plan to continue my pursuit in the field of stage performance by auditioning and pursue other forms of acting such as television."