Student Profile: Q&A with Miss AUM Tamara Stewart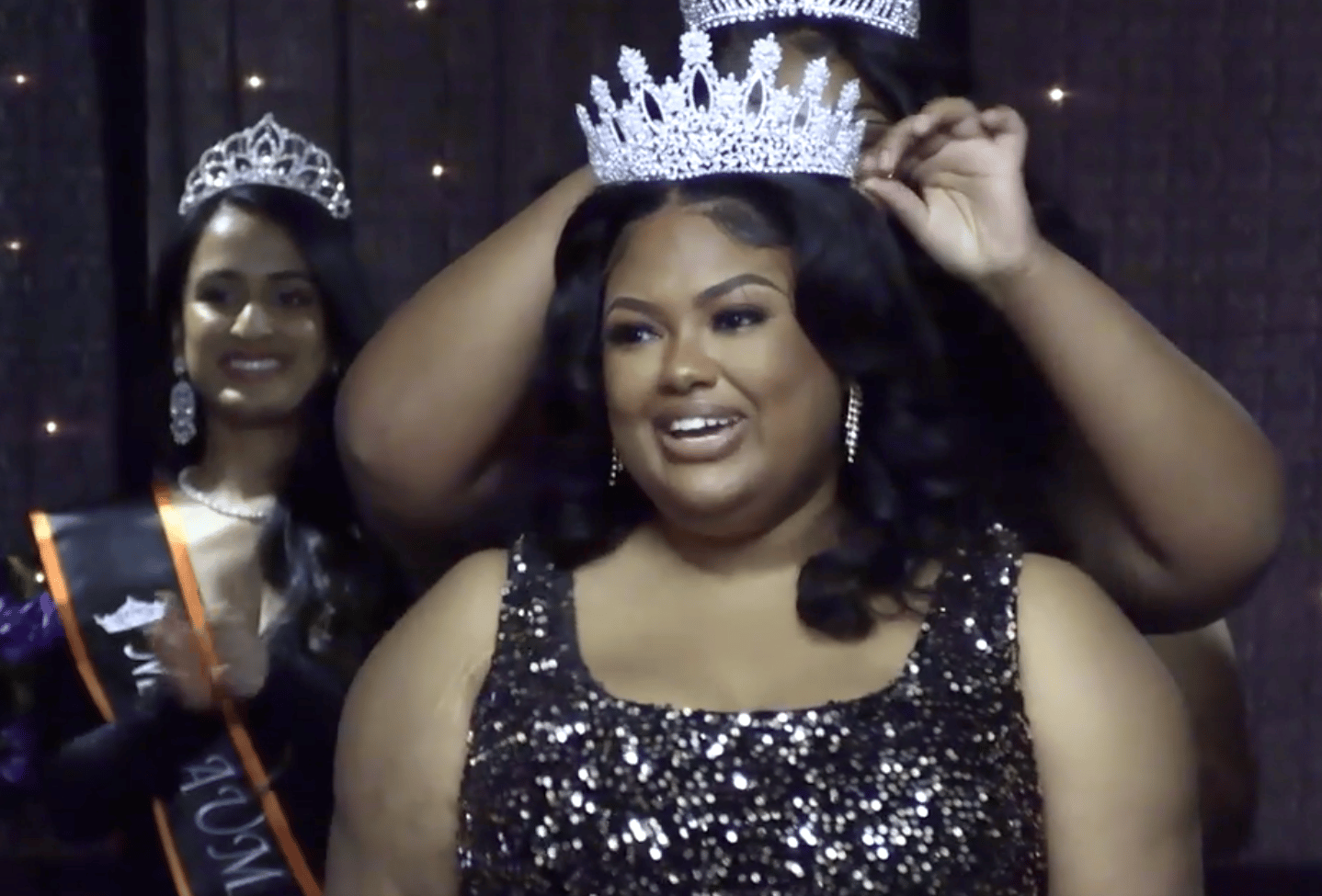 Student Profile: Q & A with Miss AUM Tamara Stewart
 Year: Junior
 Major: Human Resource Management
 Hometown: Birmingham, Alabama
With the Second Annual Miss AUM pageant, Tamara Stewart was able to pursue a new platform to spread her passion for mental health awareness.
Stewart, who was crowned Miss AUM on September 23, shared in a Q & A her emotions during the pageant, her involvement on campus and her stance for self-care.
Q & A with Tamara Stewart
Q: Why did you choose to come to AUM?
A: I chose AUM for many reasons, including the small student-to-teacher ratio and the diversity and inclusion on campus. AUM cares about its students, so I just knew I wanted to spend my time here.
Q: Since your time at AUM, what have you enjoyed the most about the university?
A: I love AUM. There are so many opportunities here for students to find themselves. And, there is place for each student here. Even, if you can't find a place, there are options to make one for yourself too.
Q: What organizations and volunteer work are you involved in, both on and off campus?
A: Here at AUM, I am a student worker for the S.W.O.T (Orientation and Transitions) team, which is the organization that sponsored me in the pageant, as well as a resident assistant in Housing and Residence Life. I also hold the secretary position for the College of Business Ambassadors. Additionally, I'm a member of the Econ Club, Investment Club, and Tabletop Games Club. Outside of AUM, I volunteer my time to a variety of community services, including my close work with the nonprofit organization Village Work.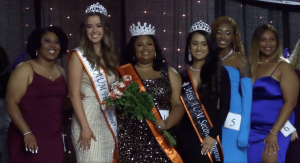 Q: What inspired you to compete in the Miss AUM pageant?
A: Miss AUM is the first pageant I have ever competed in. My support system of family and friends — especially my godmother and pageant queen LeFrante Williams — are the ones who inspired me to compete. I didn't think that I was pretty, talented, or courageous enough, but they relieved me of my fears and helped me to realize that I was worthy of the opportunity.
Q: What talent did you perform for the pageant, and do you have any other hidden talents?
A: At the pageant, I recited the poem "Phenomenal Women" by Maya Angelou. I don't know if I would call it a talent, but I do also enjoy singing. I'm not very good at it though, so I'm sure if I had sung in the pageant, I wouldn't hold the title as Miss AUM today.
Q: How did you come up with reciting poetry as your talent?
A: Speaking is something I have always enjoyed; some of my friends or family might say I enjoy it a little too much. Although I enjoy talking, public speaking is a huge fear of mine. So, for days I spent time learning and reciting my poem — at home in the mirror, in the shower, in the care with my family, even with friend. I practiced every chance I had, even backstage right up until performance time.
Q: What was running through your mind throughout the pageant and judging? How did you feel when they declared you as Miss AUM?
A: Throughout the pageant, I was nervous and excited. I couldn't believe that I was actually doing it, and it was going well. During the judging and crowning, I was shivering and praying that all my hard work would pay off. And, when they called my name as the winner, my heart dropped. It felt surreal, like I was in a dream or a fairytale. I was beyond ecstatic.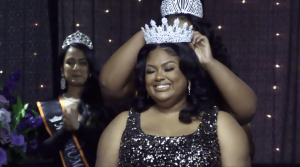 Q: Do you plan to compete in future pageants?
A: Pageantry is a lot of hard work, more than I expected, and I commend anyone who has ever competed. That being said, while I enjoyed the experience, I'm unsure. I guess we'll just have to keep watching to find out.
Q: You mentioned that you want to promote self-care and mental health awareness. Can you elaborate on this?
A: College and the transition into adulthood is hard. It's a very vital and challenging time for many, so I need my peers to understand that this can be a very tolling time. While we are all trying to accomplish our goals, we must be aware of our mental health, and we must take care of ourselves. I have a close connection with mental illnesses. At the age of 19, my mother was a freshman at the The University of Huntsville and was diagnosed with a mental disorder. She couldn't continue with college and still suffers today. Because of this, I want to use my platform as Miss AUM to stress the importance of mental health awareness and taking care of ourselves.
Q: What does the future look like for you, in terms of career goals and plans?
A: I want to be a part of corporate America as a Human Resource Management Specialist. I plan to obtain state licensure in real estate as well. Ultimately, I want to provide an affordable assisted living community to those that are living with mental disabilities. My goal is be a multi-business owner and entrepreneur.