Malone earns honors in international digital media and broadcast competition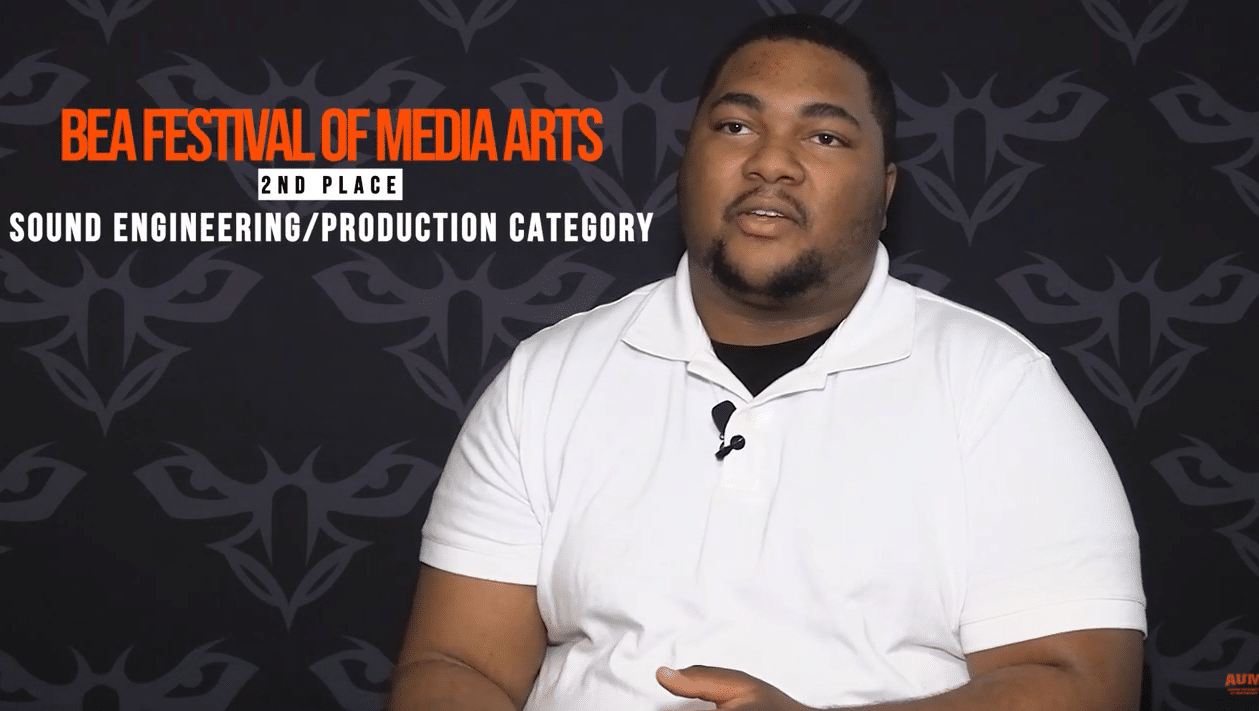 Senior Communication major Macio Malone's passion for music and his creativity recently resulted in him earning an award in an international competition for university students and faculty.
Malone received a second place award for Sound Production/Engineering in the 2021-2022 BEA Festival of Media Arts, which drew more than 1,450 entries from participants at 300 universities. Malone, who records music under the name MC Burn Em, recently discussed the BEA Festival and the ways fatherhood has impacted his approach to music.