College of Liberal Arts and Social Sciences
Make the World a Better Place
Anthropology is the study of all humans, past and present. Per the American Anthropological Association, anthropology helps one to "understand the full sweep and complexity of cultures across all of human history" as it draws from social, biological, and physical sciences, as well as the humanities. The study of anthropology provides you with skills that are useful for living and working in today's world and interacting with people from many different cultural backgrounds.
Anthropology graduates are critical thinkers and effective communicators who are able to be productive members of working groups by generating relevant information and making informed decisions. Anthropological training concentrates on three broadly transferable skill areas — understanding human diversity, building research skills for collecting and making sense of information, and communicating effectively.
If the evolution of societies and cultures over time and space fascinates you, AUM's Anthropology minor will be a valuable complement to your major field of study.
Anthropology Minor
Program Overview
The course listings below are a representation of what this minor requires. Select elective courses may also be included. Students may have to take additional courses to fulfill the prerequisites of the required courses.
| Course # | Course Name | Course Description |
| --- | --- | --- |
| ANTH 2120 | Introductory Archaeology | Thehistory, principles and methods of investigating and reconstructing past cultures. |
| ANTH 3120 | North American Archaeology | An archaeological and ethno historical survey of North American cultures from the continent's initial occupation through European colonization. |
| ANTH 3300 | Anthropology of Death and Dying | Examines cultural practices and ideas associated with death, including the dying process, rituals associated with grief, mourning, and burial, and ways of remembering the dead. |
| ANTH 3800 | New World Civilization | Traces the development of state level societies in Mesoamerica from the earliest inhabitants to European contact, including the Aztec, Mayan, and Incan cultures. |
| ANTH 3810 | Language in Culture and Society | Examines the relationship between languages and their cultures and societies. |
| ANTH 3970 | Special Topics in Anthropology | Examines selected topics from an anthropological perspective. Topics announced prior to the beginning of each semester. |
| ANTH 4200 | Anthropology of Religion | Focuses on religious beliefs and practices around the world, including an overview of forms of religion, supernatural beings, religious specialists, myth, and ritual. Examines place of religion within cultural systems. |
| ANTH 4900 | Independent Study in Anthropology | Independent reading and/or research in selected areas of anthropology. |
| ANTH 4940 | Field Archaeology | Active field participation using the techniques of excavation, site mapping, data recording, artifact recovery and photography. |
| ANTH 4945 | Advanced Field Archaeology | Application of archaeological field methods to an individual project, which is part of a supervised archaeological field program. |
Contact Us
Need More Information?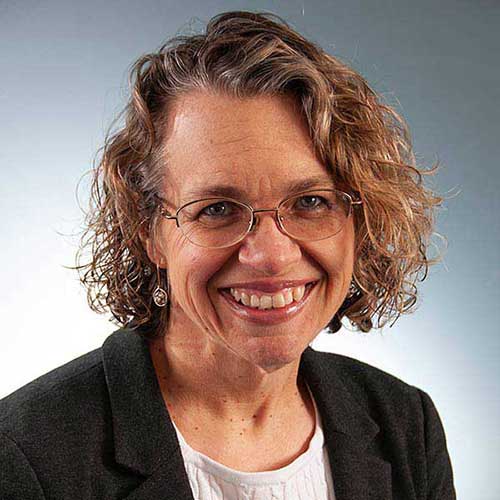 Kimberly Pyszka
Department Chair; Associate Professor of Anthropology