Undergraduate Research
Welcome to the College of Sciences Undergraduate Research Page. Here you will find all the information you need to get involved and be successful in Undergraduate Research. Look around!
The College of Sciences offers students a scientific education to meet the needs of the 21st century, allowing them to compete for a variety of careers in an increasingly complex and evolving world.
Undergraduate Research and Scholarship
What is UGR?
Faculty and Undergraduate Research
Our faculty members are professionals in the various fields of Chemistry and other Physical Sciences. They are active in research in all areas of Chemistry and in Meteorology. Undergraduate research is a way to get research experience before leaving college. As a student you will work closely with a faculty advisor on a shared research project. The research options are almost limitless and the experience is invaluable.
Research Interests
Dr. Steven Arnold
Dr. Arnold's research focuses on ultraviolet-visible absorption and fluorescence spectroscopy. Current projects include solvent effects on twisted intramolecular charge transfer (TICT) states and application of absorption and fluorescence spectroscopy to analytical problems.
Dr. John Hutchison
Dr. Hutchison's research involves the synthesis of natural product derivatives for the discovery of new biologically active compounds. Current projects are focused on the synthesis of substituted butenolides as potential inhibitors of glycogen synthase kinase-3b (GSK-3b). Aberrant regulation of GKS-3b has been implicated in a variety of diseases, including type II diabetes, cancer, and Alzheimer's disease.
Dr. Daniel Kim
Organic / Environmental Chemistry
Dr. Kim's research concerns the application of ultrasound in chemical systems. One current project is the study of degradation of environmental pollutants by ultrasound. Ultrasound produces reactive species in solution which can degrade pollutants. The research seeks to elucidate the mechanisms of the degradation pathways. Another project is for the preparation of metal-organic frameworks by using ultrasound. In addition, his research has studied the concentrations of organic and inorganic peroxides in rainwater.
Mr. Randy Russell
Mr. Russell's research is in the area of boundary layer meteorology. A current project seeks to model the effect of clouds on photosynthetically active solar radiation reaching Earth's surface. The model is being developed using data collected on campus which includes simultaneous full-sky photographs and measurements of direct and scattered solar radiation.
Dr. Nick Thomas
Inorganic Chemistry and Chemical Education
Dr. Thomas's research is in the synthesis of organometallic complexes of Ruthenium. Such complexes have potential applications in the splitting of water into hydrogen and oxygen using energy from sunlight. Other areas of interest are in the development of new teaching methods, demonstrations, and laboratory exercises.
Dr. Greg Ciesielski
Dr. Ciesielski's research interest is mitochondrial DNA replication which is a critical process for maintenance of the mitochondrial genome. Aberrances in mtDNA replisome function underlay the majority of human mitochondrial diseases. His biochemistry research group applies in vitro and ex vivo assays to elucidate the intra-replisome interactions that facilitate the mtDNA replication process.
Dr. Emma Si
Analytical/Environmental Chemistr
Dr. Si research involves analyzing trace levels of mercury in natural waters as well as studying the interaction between mercury and dissolved organic compounds in aquatic environment
Undergraduate Research
Students are encouraged to engage in undergraduate research with faculty in the department. Four credit hours of research is a required component of the Chemistry / Professional and Physical Science / Chemistry curricula. Although research cannot take the place of required Chemistry courses, it is encouraged for all majors.
Participating in research is an exciting way to broaden your knowledge of Chemistry, and to gain useful experience that will help you to reach your future goals. Students have the opportunity to present their research at the annual Undergraduate Research Symposium, and have the potential to have their work published in the scientific literature along with their faculty mentor(s). Participating in research is looked upon very favorably, and may give you an advantage in your job opportunities or admission to graduate or professional schools.
Usually, students will be prepared to begin undergraduate research when they have completed Organic Chemistry I. However, you should consult with the faculty as indicated below.
If you are interested, you should examine the faculty research interests listed on this website. Talk to the faculty member(s) that you may be interested in working with, and discuss your interests with them. They can provide you with the additional information you will need to complete registration for CHEM 4980, Research in Chemistry.
Research Mentors
Biology
Research Area
Cell growth, energy and pigment production in the bacterium Serratia marcescens
Research Area
Toad immunology as it relates to environmental stressors
Research Area
Genetics of fertilization using the nematode C. elegans as a model
Chemistry
Research Area
Ultraviolet-visible absorption and fluorescence spectroscopy
Research Area
Mitochondrial DNA maintenance
Research Area
Synthesis of natural product derivatives for the discovery of new biologically active compounds
Research Area
Application of ultrasound in chemical systems
Research Area
Mitochondrial DNA maintenance
Research Area
Use various analytical instruments to understand the interaction between environmental pollutants and organic compounds.
Research Area
Synthesis of organometallic complexes of Ruthenium
Mathematics and Computer Science
Research Area
Numerical algebraic geometry with applications in physics and engineering
Research Area
Homogenization Theory of Partial Differential Equations, Multiscale Analysis, Stability Analysis of Crystal Growth
Research Area
HomogPopulation modeling using differential equations
Psychology
Student Success Stories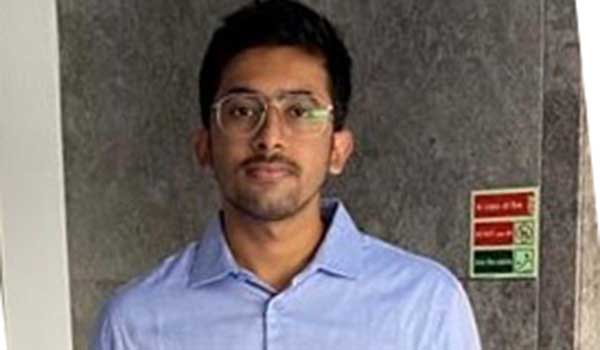 Karthik is a graduate student in the Master of Computer Information Systems and Cyber Security at AUM. He has recently been awarded a Google Vulnerability Award which he shared with us.

In the past, Karthik's research in Cyber Security has been rewarded with a number of different accolades. He has received substantial monetary awards from Harvard University, MIT, University of California at Berkley, Facebook, Apple, Hackerone, Bugcrowd, IKEA and Blackberry.

He has participated in video calls with lead Cyber Security experts in these companies to glean more insight into secure network systems. In addition, Cisco has released an update and release note of Webex with his name appearing three times.

Karthik began researching in the Google Vulnerabilities Program in 2019, reporting vulnerabilities like RCE, SQLI XSS and others. Currently, he is completing research on IDS, IPS and malware signature detection in memory pixel.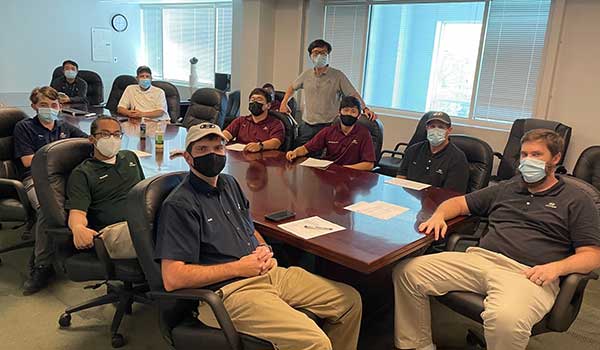 Riley is a Senior student who will graduate a full semester earlier than anticipated (Class of 2021). In the summer of 2021, he undertook a paid internship, and received credit towards his degree, at Hyundai.

He worked on a panel replacement project, paint repair project (tracking storm damages) and various project management tasks (SAP). Riley's work was both independent and as part of the 'A Team' or summer interns.

As an intern, senior management of Hyundai relied on him to offer suggestions for improvement, recommendations to advance processes and a variety of coding tasks to add value to their current software systems. Overall, it was a very enjoyable summer and we congratulate Riley on his success in the program.