Alumni
The College of Business is proud of the strong bond the it has with Warhawk Alumni. This diverse group is key to the current and future students of AUM, as it provides support, advice, networking opportunities, and feedback from across the nation. The College of Business has a strong network of proud alumni. This active group provides key contacts both locally and nationally to help provide feedback on what employers are looking for in graduates, assist with job placement and offer advice and support to our faculty, staff and students.
At least twice a year, we are honored to have alumni return to campus and interact with our current students.
Each October we host "An Alumni Affair," which is an event specifically for College of Business alumni to return to campus and see what has changed, and who has stayed the same. October 1, 2015, we were honored to hear from alumnus Jimmy Hill (BSBA 1983). Hill was named Outstanding Alumni at the College of Business Honors Day the April before. Similarly, in October 2014, we were honored to hear from alumnae Annamarie Jones (BSBA 1994), who was named 2014 Outstanding Alumni.
The AUM College of Business mission is to prepare students for successful careers by providing quality educational opportunities utilizing dedicated faculty, stakeholder collaboration, and small class sizes.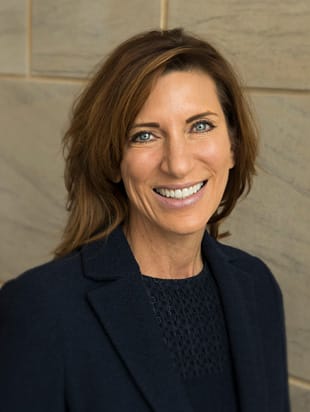 Kath Carter
In October 2015 the School of Accountancy hosted a new event, Accounting Insights, and featured distinguished alumnae Kath Carter. Carter is a partner and the Ernst & Young Global Business Development Leader for Transaction Advisory Services. She has more than 19 years of business experience, and of that, 14 years have been in mergers, acquisition and divestiture activity. Carter specializes in carve-out transactions, large complex transactions requiring public financing and seller due diligence services. Her broad industry experience includes manufacturing, travel agencies, retailers, restaurants, distributors, GDS systems, transaction processing, semi conductors, publishing, cable companies, disbursement auditing, staffing, and healthcare services and devices. Her global clients have resulted in several cross-border engagements primarily in Europe. Carter received a BSBA with a double major in Accounting and Marketing, Summa Cum Laude from Auburn University at Montgomery.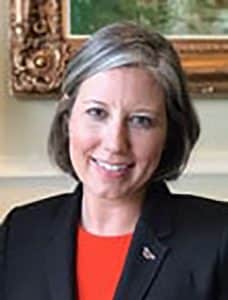 Warhawk Spotlight
Meet some of the outstanding students from the College of Business. Whether working toward their undergraduate degree, or supplementing their career progression with a graduate degree, our students enjoy the advantages of being innovative with the College of Business.
Meet Kristen Hutter, 2018 BSBA graduate and Outstanding Marketing Student. Due to leadership, communication and salesmanship qualities, Kristen landed a management position in personal banking at the age of sixteen. She left college at nineteen for an opportunity to go sailing for two years on a personal 27ft sailboat, surviving Hurricane Ivan in Grenada in 2004. Before returning to college as a non-traditional student at 33, Kristen spent twelve years in the private yachting industry providing some of the world's wealthiest with organizational management, event planning, digital marketing, and team leadership.
Overlapping her yachting years, Kristen managed to work in small watercraft sales and marketing, as a special events sales and marketing manager for a large energy company's boutique hotel, establishing VIP service guidelines, as well as freelancing for several companies revitalizing brand positioning and modernizing the firm's reputation through digital and print marketing, consumer engagement, and strategic management.
Kristen is a proud military spouse whose values are rooted in community service and believes growth in a community lies in those who give back. She has volunteered with Habitat for Humanity, Red Cross, Junior League, Local Food Banks and Homeless shelters, as well as, Local Boys and Girls Club, Whiz Kids and Switch Youth Group.