AUM rhetoric and composition professor to head Council of Writing Program Administrators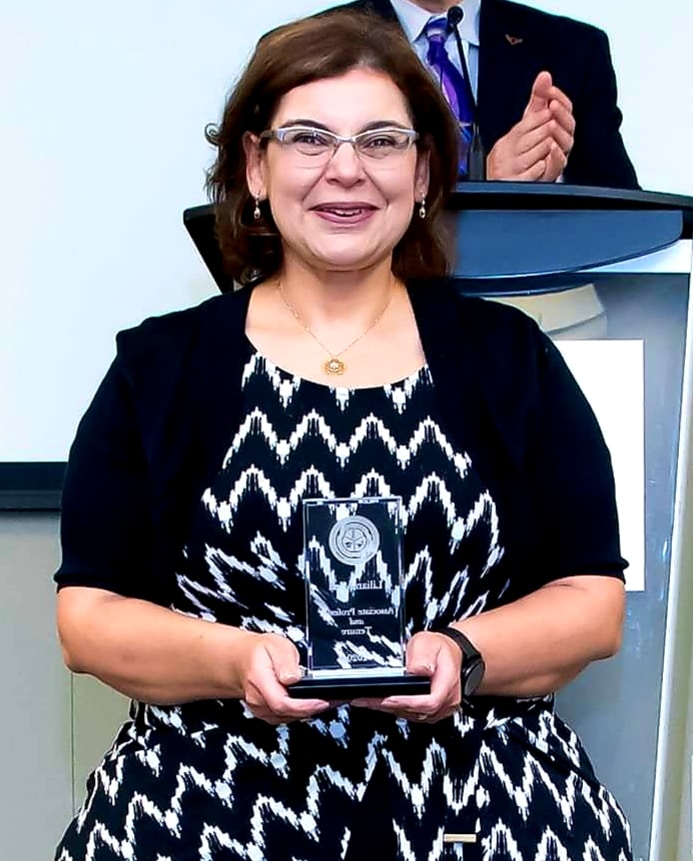 Auburn University at Montgomery Associate Professor of Rhetoric and Composition Lilian Mina has been named vice president/president-elect of the Council of Writing Program Administrators (CWPA).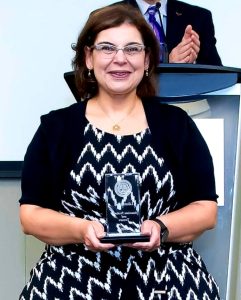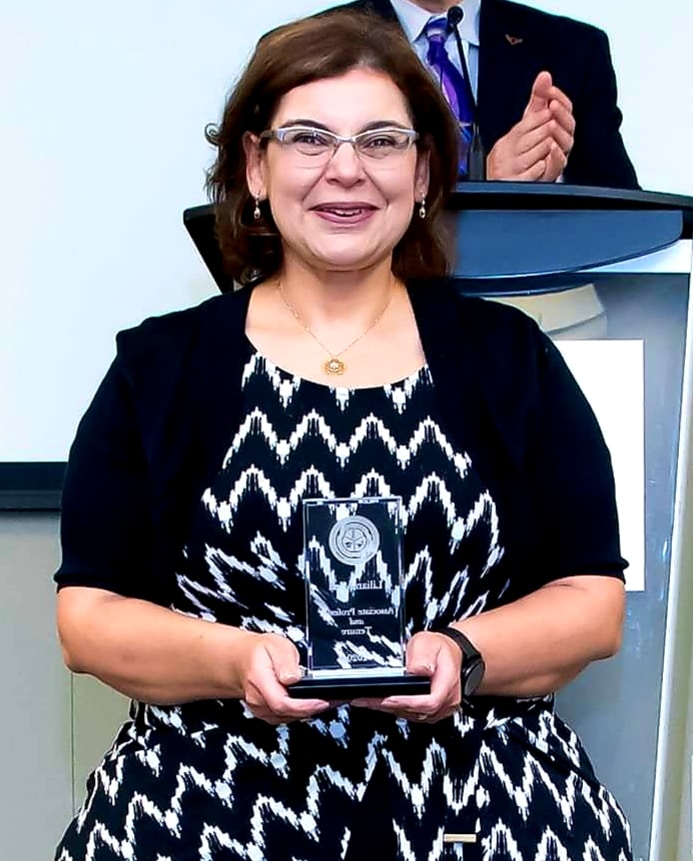 Mina, who also serves a director of composition in AUM's College Liberal Arts and Social Sciences Department of English and Philosophy, is the first immigrant and multilingual to hold the position of vice president/president-elect in CWPA's history. She will serve two years as vice president then rotate into the role of president for two years.
"It's such an overwhelming feeling of pride, achievement, responsibility and much more," she said. "It's beyond anything I ever dreamed of but it's an affirmation that hard work and authenticity of vision and positions don't go unnoticed in my field. It's also a loud, powerful and empowering message for anyone coming to this country that they can dream big and achieve big if they put in the work."
Mina said being chosen to serve as vice president/president-elect also speaks volumes about the diversity of the field and the trust the organization's membership has in her to join the leadership team and lead the organization in the near future.
"This organization is responsible for releasing guidelines and documents that are essential for all writing program administrators across the country," she said. "These are the people who run writing programs, such as our Composition Program here at AUM, educating millions of first-year students in all U.S. higher education institutions. So, this is essential and critical work that touches every students' life in one way or another."
As vice president, Mina's duties will include assisting the president with the organization's business, particularly overseeing CWPA committees and being responsible for the overall coordination, configuration and solicitation of reports. She also will chair two of the organization's summer conferences and be responsible for all conference organizing and arrangements.
In her new role, Mina will also carry out her vision and plan to advance CWPA's commitment to social justice and equity through focusing on two areas: labor and inclusion.
"I strongly believe that it's equally important to empower writing program administrators to lead their respective programs toward inclusive pedagogies and practices," she said. "Providing robust, research-informed, and pedagogically sound professional development is our ethical, professional, and moral responsibility as writing program administrators."
"My vision is also to bring writing program administrators together to discuss, reflect and plan what we can do to build and grow our writing programs in knowledge, empathy, practice, and social justice for writing teachers."
About Lilian Mina
Lilian Mina, associate professor of rhetoric and composition and director of composition, is a strong advocate of fair working conditions for contingent faculty not only in AUM's College Liberal Arts and Social Sciences Department of English and Philosophy, but at AUM at large. She has worked with the Alabama Department of Education to update the K-12 English Language Arts Course of Study. Her labor- and time-intensive work, which spanned one year, became a site for endorsing research-based writing concepts and best practices in areas such as digital literacies, multilingual composition, and assessment. Her work also paved the ground for more quality K-12 education for Alabama students, a majority of whom are African American. She has served Council of Writing Program Administrators (CWPA) in multiple capacities over the past eight years, including service on CWPA's executive board and Graduate Research Award, Conference Siting, Publication, and Digital Writing Program Administrators (WPA) committees. She also volunteered to co-lead two summer workshops offered by CWPA in 2020 on new WPAs and Anti-racist WPAing. As a WPA scholar, Mina has published several articles and book chapters on various aspects of WPA work, including assessment, online course programming and professional development of writing faculty. She is currently working on a monograph titled: "The Uncharted Territory of Writing Faculty Access to Technology Professional Development."
About CWPA
The Council of Writing Program Administrators (CWPA) is a national association of college and university faculty with professional responsibilities for (or interests in) directing writing programs. Members include directors of freshman composition, undergraduate writing, WAC/WID/CAC, and writing centers, as well as department chairs, division heads, and deans.