AUM nursing students give back to empower local girls, women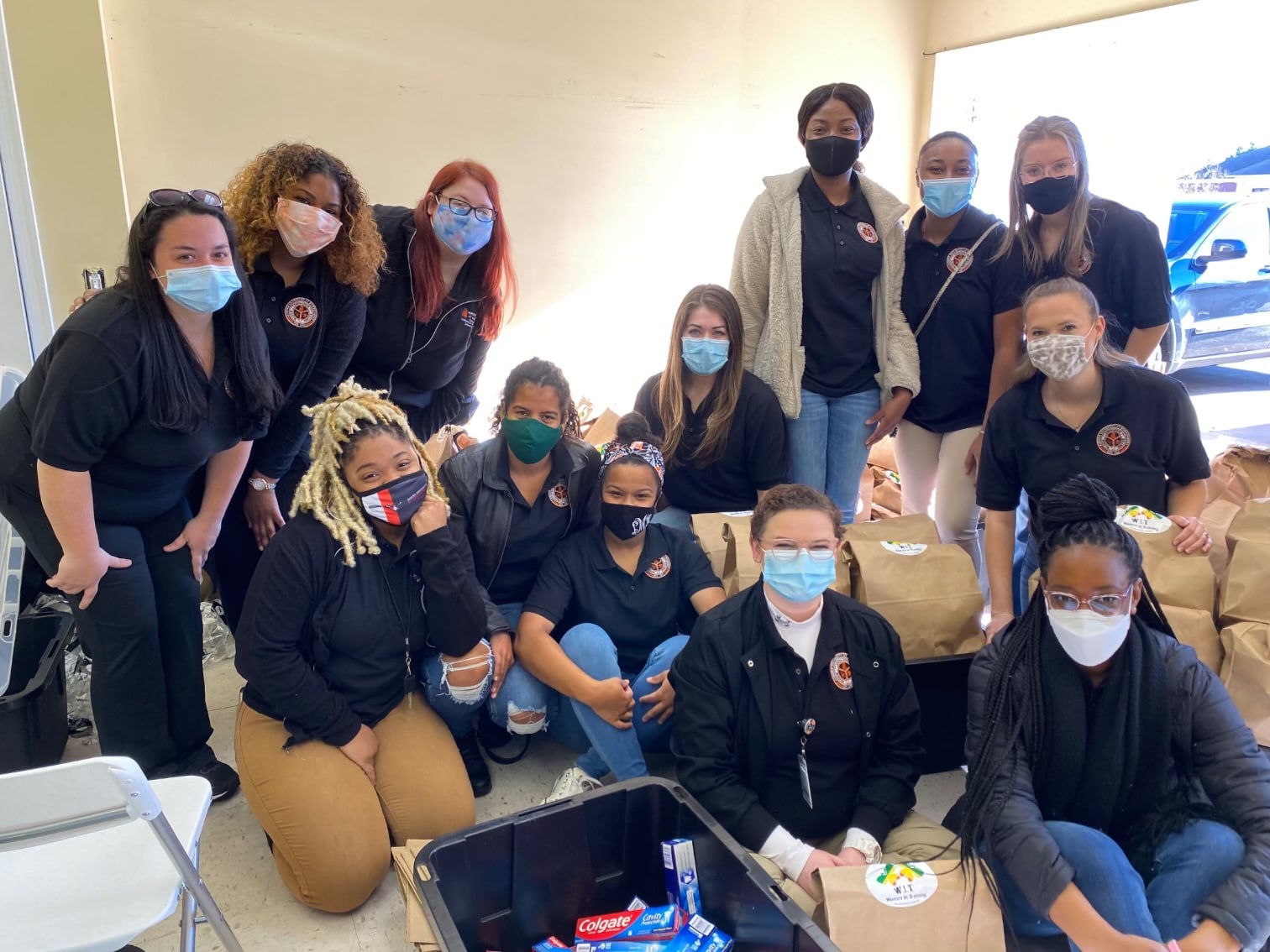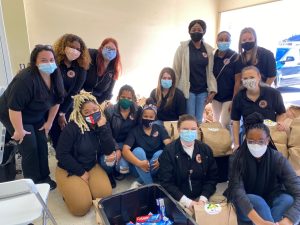 Auburn University at Montgomery's Association of Nursing Students (AUMANS) recently helped empower local girls and women by teaming up with the nonprofit Women In Training (WIT) for a community outreach project.
During the January 29 outreach initiative, AUM nursing students visited Women in Training's warehouse in Montgomery to package personal hygiene products to be delivered to local young girls and women.
Women in Training, a Montgomery youth empowerment organization founded by African American sisters Brooke and Breanna Bennett, advocates for menstrual equity, menstrual education, and engages girls and nonbinary youth, ages 10 to 18, in community service and social justice. The organization is fully dependent on donors and volunteers to serve girls and women in the local community, said senior nursing student Katherine Beasley, president of AUMANS.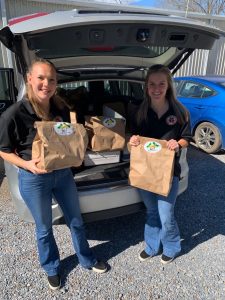 "AUMANS members learned that 25 percent of girls and young women skip school or miss work because they cannot afford menstrual products," she said.  "We have so much that we take for granted every day that others may not be so lucky to have."
Nursing students packaged Women in Training's signature "WITKITS" filled with menstrual and personal hygiene products, including sanitary pads, shampoo and conditioner, body wash and lotion, toothbrush and toothpaste, deodorant, and other items intended to make girls and young women feel empowered, Beasley said.
"Contributing our time to this organization allowed us to see that nursing is much more than a career, nursing is a lifestyle," she said. "We get to wake up every morning and choose how we're going to impact the world.  In today's case, we were able to serve a community in need of a lending hand. A hand that can advocate towards educating young women on proper hygiene and providing them with the means to take care of themselves and conquer the world."
###