AUM debuts new CLASS Film Series to spotlight human conditions
The Auburn University at Montgomery College of Liberal Arts and Social Sciences' new CLASS Film Series will highlight the variety of human conditions that impact our societies.
Last fall, College of Liberal Arts and Social Sciences Dean Andrew McMichael formed a committee to expand the university's Political Film Series founded by Pia Knigge, associate professor of political science. Knigge's film series spotlighted pressing current events, anniversaries, and national and cultural holidays.
"Our goal was to develop a new films series to showcase culturally significant films that speak to each of the college's disciplines and each disciplines' approach to examining the human condition," McMichael said.
The new series will debut Thursday, February 16 at 7 p.m. in Goodwyn Hall 109, with the film documentary "13th," which provides an in-depth look at the prison system in the United States and how it reveals the nation's history of racial inequality. Tafeni L. English, director of the Southern Poverty Law Center's Alabama office, will introduce the documentary.
The series will feature three films each semester and will be open to students, faculty, staff and community members, said Katherine Irwin, communication and theatre lecturer and co-chair of the CLASS Film Series committee.
"We plan to have a variety of film genres that relate to historical and modern-day stories and events," she said. "These films effectively interpret civil rights issues and human-interest topics while transcribing meaning that helps us understand roles within the larger society and culture."
The committee voted to showcase films that reflect intriguing, entertaining and incredible stories of human conditions through disciplines within the college. The committee includes Knigge, Irwin, and faculty members Lacey Sloan, Evan Moore, Andrew Hairstans, Robert Klevay, Wyatt Wells and Sarah Napper.
"We tried to select films that will speak to our students, faculty, staff, and a broader audience — our community," Knigge said.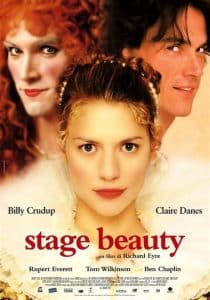 In addition to the "13th" documentary, the Spring 2023 CLASS Film Series will include:
"Stage Beauty" – A drama (R, 106 minutes) about a female theatre dresser who creates a stir and sparks a revolution in 17th Century London theatre by playing Desdemona in Othello (Stage Beauty – IMDB).
"Mossville: Where Great Trees Fall – A documentary (16+, 76 minutes) about a centuries-old black community that has been contaminated and uprooted by petrochemical plants and is trying to come to terms with the loss of their ancestral home; however, one man stands in the way of a plant's expansion and refuses to give up (mossvilleproject.com).
As with the previous Political Film Series, the CLASS Film Series will open film screenings with an AUM faculty member or community member with expertise in the area of the film's subject area followed by a discussion and Q&A session.
"Each of these award-winning films captures memorable stories of inspiring people who overcome adversity all within intriguing storylines and incredible cinematography," said Sloan, who serves as co-chair of the CLASS Film Series committee. "We hope that the AUM and Montgomery community audiences find these films both culturally significant and informative to critically reflect on the film content and context."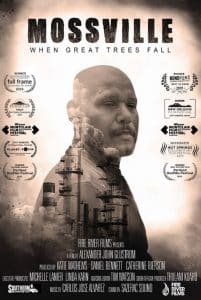 Spring 2023 CLASS Film Series showings and times:
"13th" — Thursday, Feb. 16 at 7 p.m. in Goodwyn 109. Tafeni English Reif, director of the SPLC, Civil Rights Memorial, will be the speaker.
"Stage Beauty" — Monday, Mar. 6 at 7 p.m. in Goodwyn 109. Val Winkelman, professor of theatre at AUM, will be the speaker.
"Mossville: Where Great Trees Fall" — Thursday, Apr. 13 at 7 p.m. in Goodwyn 109. Lacey Sloan, associate professor of social work and MSW director at AUM, will be the speaker.
All film showings will include a discussion, Q&A session and complimentary refreshments.
For more information about the new CLASS Film Series, contact Lacey Sloan in the Department of Sociology, Anthropology and Social Work or Katherine Irwin in the Department of Communication and Theatre.