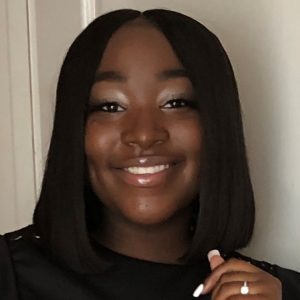 Ambria McDaniel
Ambria McDaniel is a junior majoring in Human Resource Management who is making the most of her time at AUM. She currently works as an intern with the Athletics program and is a Working Warhawk in the College of Business Dean's Office.
As an active member of the campus community, Ambria is the Public Relations and Logistics Coordinator for the Campus Activity Board and serves as Vice President of the Society of Human Resource Management (SHRM) Club. Outside of her campus engagement, Ambria enjoys listening to music, volunteering, traveling, and being involved within the community. After graduating, she plans to work in Human Resources and pursue a master's degree in Sports Management.
Ambria's advice to fellow students: "Do what you love! Don't pick a major based on potential money. Always follow your heart. As far as being active on campus, DO IT! Being active on campus not only connects you with great opportunities but also helps you to adjust more easily to the college life. College is what YOU make it!" Great advice for everyone.
Congratulations Ambria!