Warhawk Weekly 2-8: Homecoming Week; Theatre AUM earns honors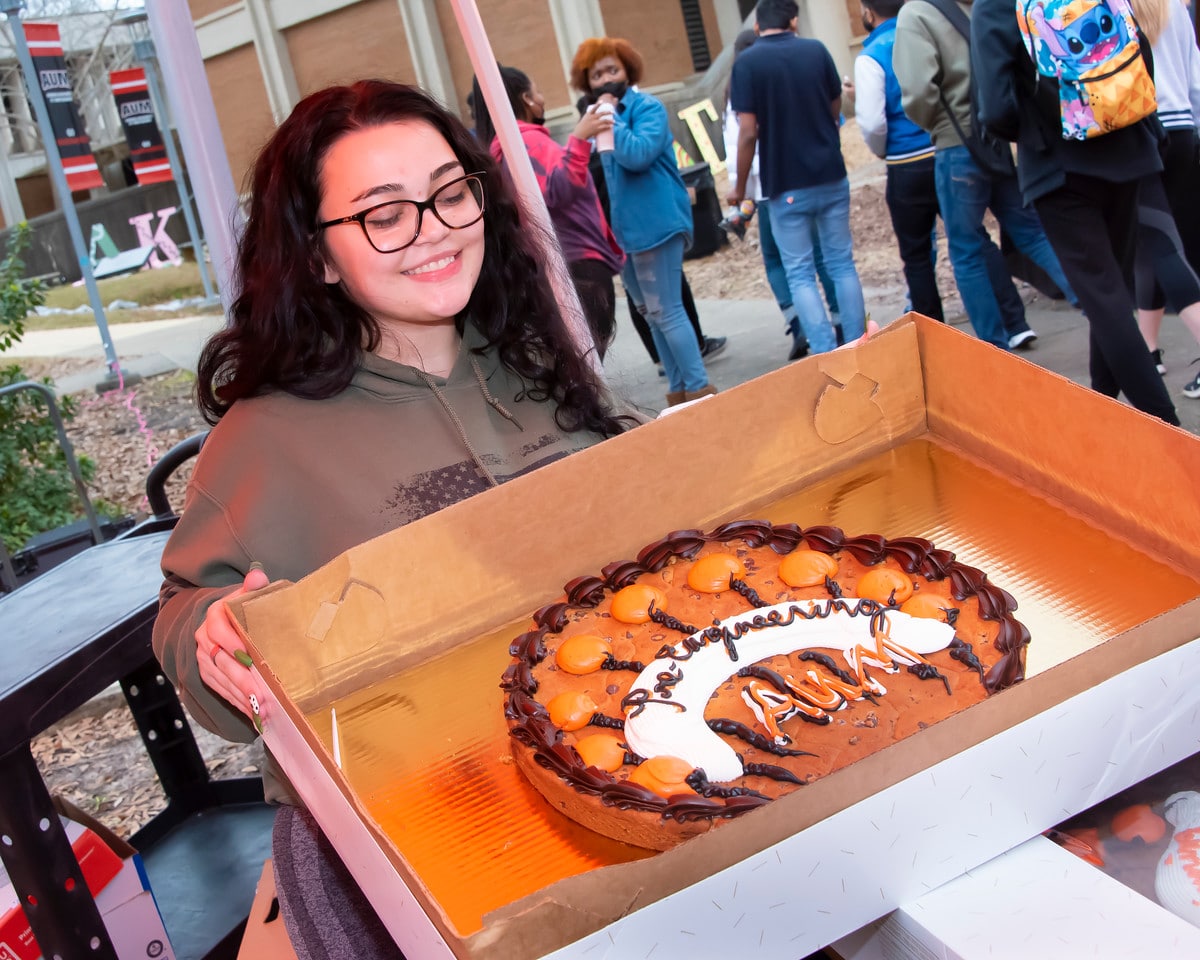 Homecoming Week features games galore
Homecoming Week started with free food and a DJ on The Quad, and Silent Disco on Monday night, but the party will continue throughout the week.
Student Affairs will host "Iceless Ice Skating" tonight at 8 p.m. in the Taylor Center parking lot (meet in Taylor Center 221-223).
Wednesday's activities include "Wear Your Warhawk Wednesday," an opportunity to show your spirit with your favorite orange and black outfit, and music and food in The Quad.
Get more details on Thursday night's homecoming tent party and other activities that will round out the week!
Theatre AUM performers earn top honors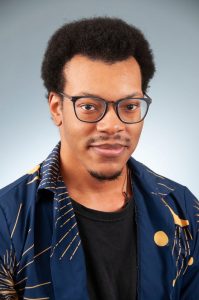 Yahzane Palmer and scene partner Brandon Baggin earned first place honors in the Region IV Kennedy Center American College Theater Festival's (KCACTF) Irene Ryan Acting Scholarship auditions – a first for Theatre AUM.
The Irene Ryan Foundation awards 16 regional and two national scholarships each year to outstanding student performers. One nominee and one scene partner from each of KCACTF's eight regions will participate in the organization's national festival. Palmer and Baggin will represent a region that includes students from Alabama, Florida, Georgia, Kentucky, Mississippi, North Carolina, South Carolina, Tennessee, Virginia, Puerto Rico and the U.S. Virgin Islands.
"This process has helped me test my strength and make wise choices," Palmer said. "Committing to this kind of deep-theatre work was a fun learning experience that I will hold onto forever. I learned so much about working on camera versus on a stage. Another important technique I have learned is the impact of small details within a character and how they change how a character is perceived."
Auditions and judging for the Region IV was conducted virtually.
Palmer and Baggin highlighted a strong overall showing by AUM. Tikyra Caldwell earned a first place award for her poster design for the play "Trifles," while Jay Haygens earned the "Heart of the Art" award for stage management. Kim Fernandez was one of the regional dramaturgs for a Ten-Minute Play Festival held last week. Fernandez, Tabitha Neyerlin and Cole Hamric are participating in KCACTF's Dramaturgy Initiative, while Caldwell and Karian Warrington are participating in an ongoing national cohort for Arts Leadership.
Support your favorite AUM Athletics team
During Homecoming Week, there may be no better way to show your AUM spirit than by supporting our student-athletes through the second annual "All-In for AUM" Campaign.
Show you're #AllinforAUM by helping AUM Athletics reach its goal of having at least 150 individual donors support its 11 NCAA Division II teams and 225 varsity athletes.
Make a gift in support of your favorite team!
Ingram named director of Experiential Education & Engagement Center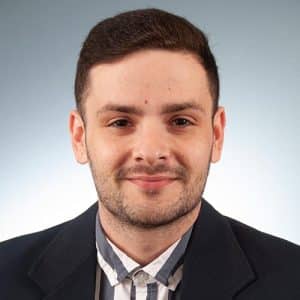 AUM's Experiential Education & Engagement Center (EEEC) has welcomed Amy Ingram as its new director.
An AUM employee since 2005, Ingram has worked in a variety of roles at the university, including service as the UNIV Program manager from 2014-2022. She earned her bachelor's, master's and education specialist degrees at AUM and is currently pursuing a doctorate.
The center also welcomed AUM alum Scott Sterling as its data analyst and assessment specialist.
Gish discusses 'Rise and Fall of Apartheid'
While conducting research in South Africa in the 1980s, AUM History Professor Steven Gish had a front row seat for the unraveling of apartheid, the system of racial discrimination and segregation the South African government formally adopted in 1948.
Gish will share his insights on "The Rise and Fall of Apartheid" in a virtual lecture scheduled for Thursday, Feb. 17, at 5 p.m. on Zoom. Members of the campus community can join in by logging on.
The lecture is one of several 2022 events planned by the Department of History, World Languages & Cultures under the theme of "Freedom Struggles and Revolutions."
Help Curtiss celebrate 10 years at AUM
Our favorite mascot, Curtiss The Warhawk, turned 10 years old recently, and that calls for a celebration.
Join the party Thursday night during the men's and women's basketball games against Valdosta State. The women's game will be at 6 p.m., followed by the men at 8 p.m.
Rumor has it that there will be birthday treats available for fans.
Dudley shares perspective on Black History Month
During Black History Month, AUM student-athletes have been invited to share their reflections on the significance of the occasion. Women's basketball player Allasha Dudley offers her insights in the video story above.
During AUM's celebration of Black History Month, we encourage all Warhawks to learn more about the contributions and sacrifices of African Americans who have helped shape our state and nation.
Visit our online events calendar for more information on AUM's Black History Month "Common Read" program and other opportunities.
Take the 'Pass the Plate' survey
Looking for campus food options that will meet specific dietary needs? Take the "Pass the Plate" survey created by the Honors Junior Seminar for its "Leadership and Citizenship" project.
The findings of the short survey will be shared with AUM Dining and Campus Services.
The project aims to cultivate community and student engagement by increasing the dietary options in the university cafeteria to serve students with special dietary needs. The survey includes questions about more inclusive food options, specialized food preparation training and inclusion of nutritional information for meals provided in the cafeteria.
Apply for the 2022-23 Graduate Study Merit Scholarship
The AUM Alumni Association is now accepting applications for the 2022-2023 Graduate Study Merit Scholarships.
The Graduate Study Merit Scholarships are available to current qualified AUM graduate students who maintain a GPA of 3.4 or higher, complete nine hours each semester and are continuously enrolled for each semester covered by the award.
The application deadline is March 15. Apply now!
Wellness Center offers free nutrition information sessions
Need help aligning your diet with your exercise and fitness plan?
Members of the Wellness Center staff will be available to help students and employees through free one-on-one information sessions. The sessions will help participants adjust their daily caloric intake based on health and fitness goals while also learning how much carbohydrates, protein and fats should be consumed each day in order to lose, gain or maintain weight.
Visit Fitness and Wellness Program Coordinator Darrin Dukes after 1 p.m. Tuesday-Friday to participate in the program.
Keep up with campus events
Did you miss lunch AND the DJ in The Quad on Monday?
We've got an easy way for you to make sure you don't miss any homecoming fun or other important campus events. Enroll in AUM365 and get the 4-1-1 from Curtiss The Warhawk himself. Text curti$$ to 334-398-6025 to receive reminders about upcoming happenings.