University offers Pfizer COVID-19 vaccine to employees, community members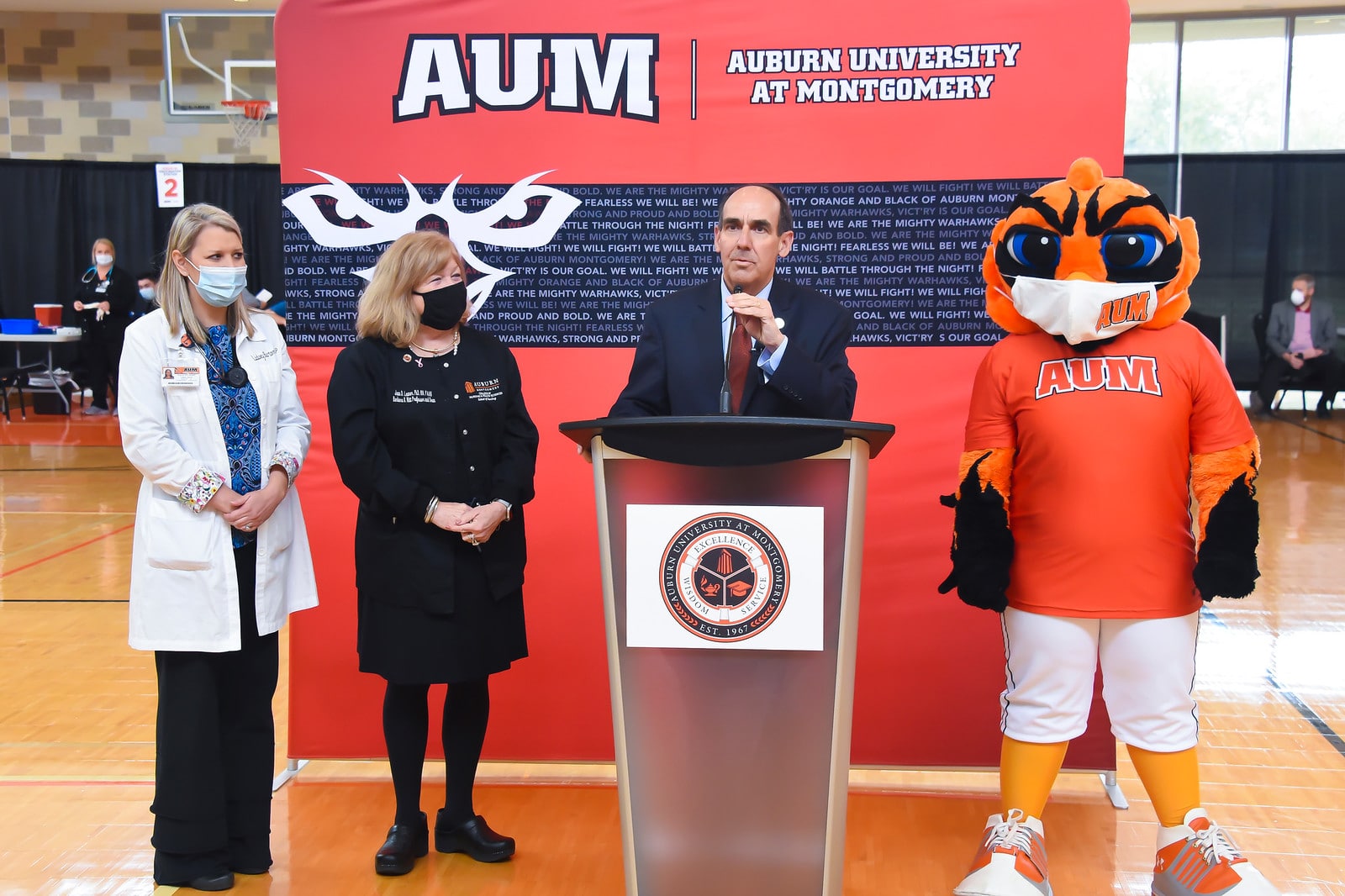 Auburn University at Montgomery recently administered COVID-19 vaccinations to full- and part-time employees in accordance with Phase 1B of the Alabama Department of Public Health's vaccine distribution plan.
In addition to offering the Pfizer-BioNTech vaccine to employees, AUM was able to offer approximately 1,200 vaccine appointments for local community members who met ADPH eligibility guidelines through Phases 1A and 1B of the state's distribution plan. Community members quickly filled the available appointments, set for February 17-18 at the AUM Wellness Center. Within four hours of AUM announcing appointment availability for community members Monday morning, every time slot had been filled.
"We are grateful to be able to share Pfizer-BioNTech COVID-19 vaccines with eligible River Region community members," Auburn University at Montgomery Chancellor Carl A. Stockton said. "Our College of Nursing & Health Sciences and Warhawk Health Services faculty and staff, as well as our Facilities team and many other volunteers, have developed a safe and efficient process for vaccine distribution on our campus.
"Vaccines represent a critical component, along with face masks and social distancing, in minimizing community spread of COVID-19, saving lives, providing relief for the frontline healthcare workers who have done amazing work under incredibly difficult conditions for the past year, and fully re-opening our campus."
According to clinical trials, the Pfizer-BioNTech vaccine has demonstrated 95 percent effectiveness in preventing infection in individuals who were not previously infected with COVID-19.