Leaman to become AUM College of Sciences dean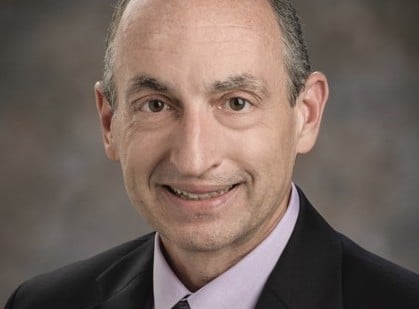 Auburn University at Montgomery has named Dr. Douglas Leaman as its new dean of the College of Sciences.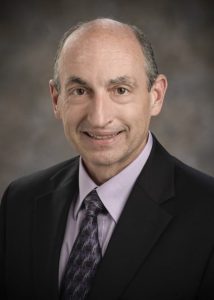 Leaman most recently served as interim provost and executive vice president for academic affairs at Wright State (Ohio) University, a position in which he provided leadership for 10 colleges and schools and approximately 12,000 students. He will begin his AUM tenure in February.
"We are delighted to welcome Dr. Leaman to our campus community," said Auburn University at Montgomery Provost and Senior Vice Chancellor Mrinal Varma. "Throughout his career as a professor and administrator, he has championed ideas and programmatic improvements that underscore his commitment to student success."
Leaman said he was drawn to Auburn University at Montgomery's College of Sciences deanship by the university's growth, as well as its support for building robust academic programs. Pending approval from Auburn University's Board of Trustees, AUM plans to remodel a former Alabama Department of Public Health Bureau of Clinical Laboratories on the periphery of its campus near Interstate 85 to provide enhanced science laboratory and classroom spaces.
"A lot of the programs offered within the college have tremendous potential for growth," Leaman said. "I was impressed by the college's department chairs, administrators, faculty, and of course by the university's leadership team. The new science building and the potential it holds is the icing on the cake."
Leaman said serving as the College of Sciences dean also brings him closer to what he has enjoyed most in his higher education career – students.
"My passion falls in the STEM (Science, Technology, Mathematics, Engineering) areas and I really want to get back into STEM growth, innovation, and student success," he said. "I want to help train students to become the next generation of scientists, computer scientists, mathematicians, and psychologists, along with the myriad of careers that go along with these high demand areas. That's what gets me up in the morning and makes me smile. I really did love being a dean [previously] and am thus extremely excited to be returning to that role."
Leaman served as dean and professor in Wright State University's College of Science and Mathematics from 2016-2019. He previously served as professor and chair of the University of Toledo's Department of Biological Sciences. Leaman also boasts an extensive research background, having served as a research associate and project scientist for the Cleveland Clinic Foundation, scientific director for Gemini Technologies, and a project staff member for the Cleveland Clinic's Taussig Cancer Center.
Leaman earned a bachelor's degree and a master's degree in Animal Science from The Ohio State University. He earned his doctorate in Molecular Biology/Reproductive Physiology from the University of Missouri.
###