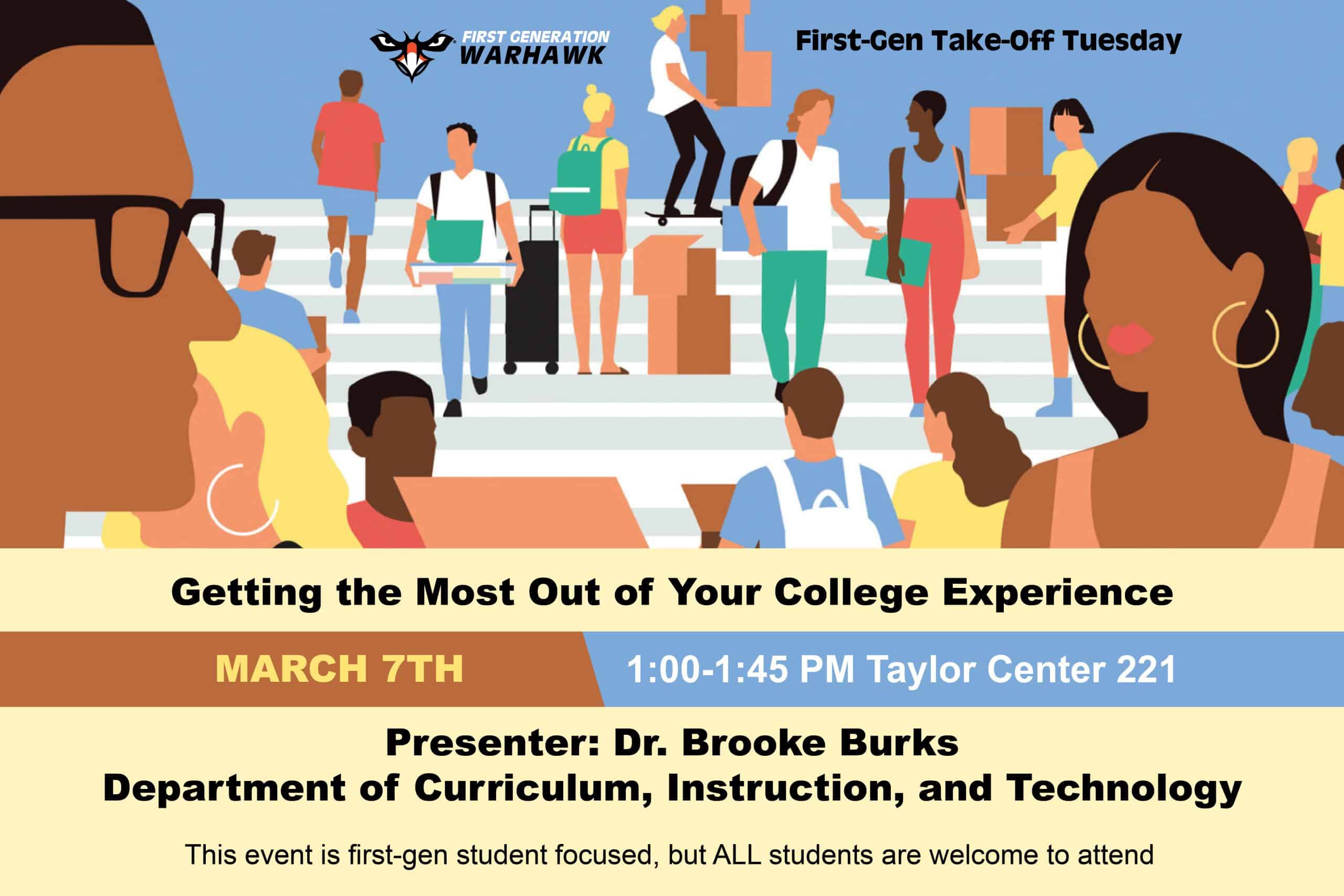 WASC First-Gen Take Off Tuesdays: Getting the Most Out of Your College Experience
Are you a first generation college student? Then have we got a program for you!
Come to the Warhawk Academic Success Center (second floor of the Library Tower) on select Tuesdays this semester for tips and instruction on how to navigate your college experience.
Discussion will be centered around how to effectively engage in your college experience.