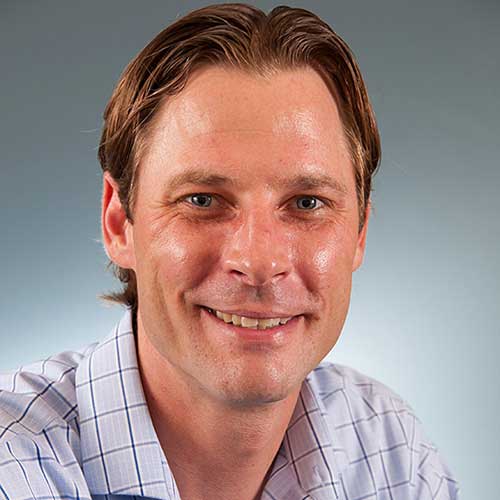 Ph.D. (2007) Organic Chemistry, University of Arkansas, Fayetteville, AR
B.S. (2000) Chemistry, University of Southern Indiana, Evansville, IN
Dr. John Hutchison is an Associate Professor in the AUM Department of Chemistry. His area of expertise is Synthetic Organic Chemistry. His research interest lies in the synthesis of structurally interesting and/or biologically active organic molecules. Graduate and post-doctoral work involved the development of synthetic strategies towards the synthesis of eupomatilone-6, sclerophytin A, cladiell-11-ene-3,6,7-triol, antascomicin B, organometallic Ni and Pd-complexes, and CdSe nanoparticles. While at AUM his undergraduate research students have completed the total synthesis of three natural products gymnoascolide A, eutypoid A, and microperfuranone. Current undergraduate research projects involve short-syntheses of biologically active natural products and structure activity studies of antibacterial C-4 and C-5 substituted butenolides. Dr. Hutchison enjoys working with AUM students in both the classroom and laboratory. He is a good research mentor and he is an outstanding life guide for students.