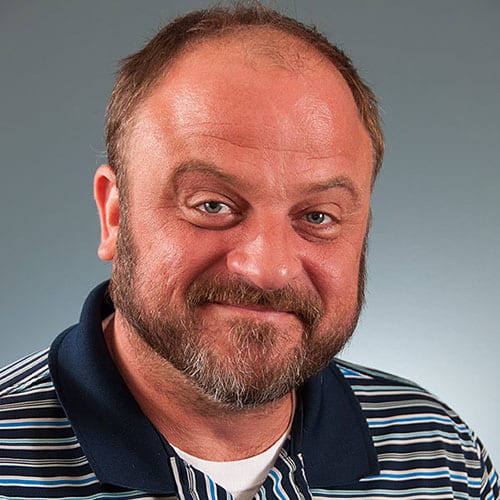 Aaron Fraze
Wordpress Developer
BFA in Art with a concentration in Graphic Design – AUM
Alabama Army National Guard – 1991-1999. E4 Specialist
Prior to graduating in 1995, I began working in my first professional job with Gayfer's department store. I transitioned from that position to working with BASS as a designer in the marketing department. BASS was purchased by ESPN in 2001 and I moved to Orlando Fl where I began working for ESPN outdoors. I pioneered underwater 3d animation that depicted how various tackle functioned and how they attracted various fish species. I expanded this process to produce animations that showed how to properly tie the various knot types used in fishing. These were shown on the outdoor channel for ESPN and the ESPN Outdoors and BASS websites. After my tenure at ESPN outdoors and BASS I moved back to Montgomery, AL in 2007 to return to AUM to take the position as the Senior Graphic Designer for the marketing department. In 2020 I transitioned to become AUM's WordPress developer. I served in the Alabama Army National Guard from 1991-1999.
What is one thing on your bucket list?
I would love to go to the Maldives.
Do you have any interesting hobbies?
I paint, draw, write poetry, play video games, love to fish, back country camping and spending time with my boys.