Peer Mentor Training
The EEEC hosts training for peer mentors each semester. This training features an overview of the program and other useful resources. If you are interested in becoming a peer mentor, apply via the Working Warhawks website: https://www.jobs.aum.edu/. Faculty members teaching core courses who are interested in having a peer mentor this spring, please let us know: [email protected].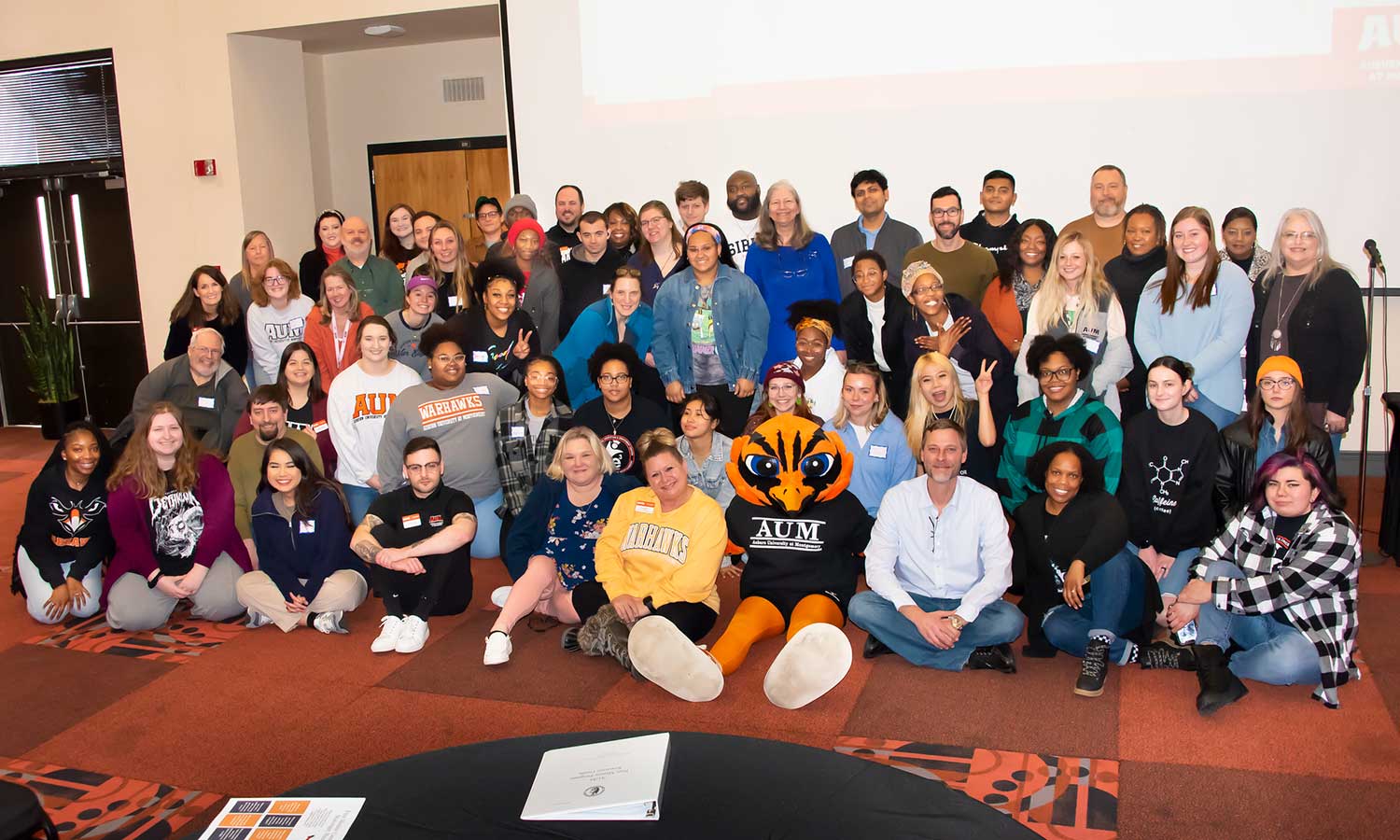 Leadership Workshop
Our intern; Omari Burton, led a workshop for our peer mentors. His workshop highlighted the 16 personalities assessment and leadership skills. If you missed the training, take the assessment and watch the video.
Peer Mentor Leadership

Workshop
Become a Mentor Collective Mentor!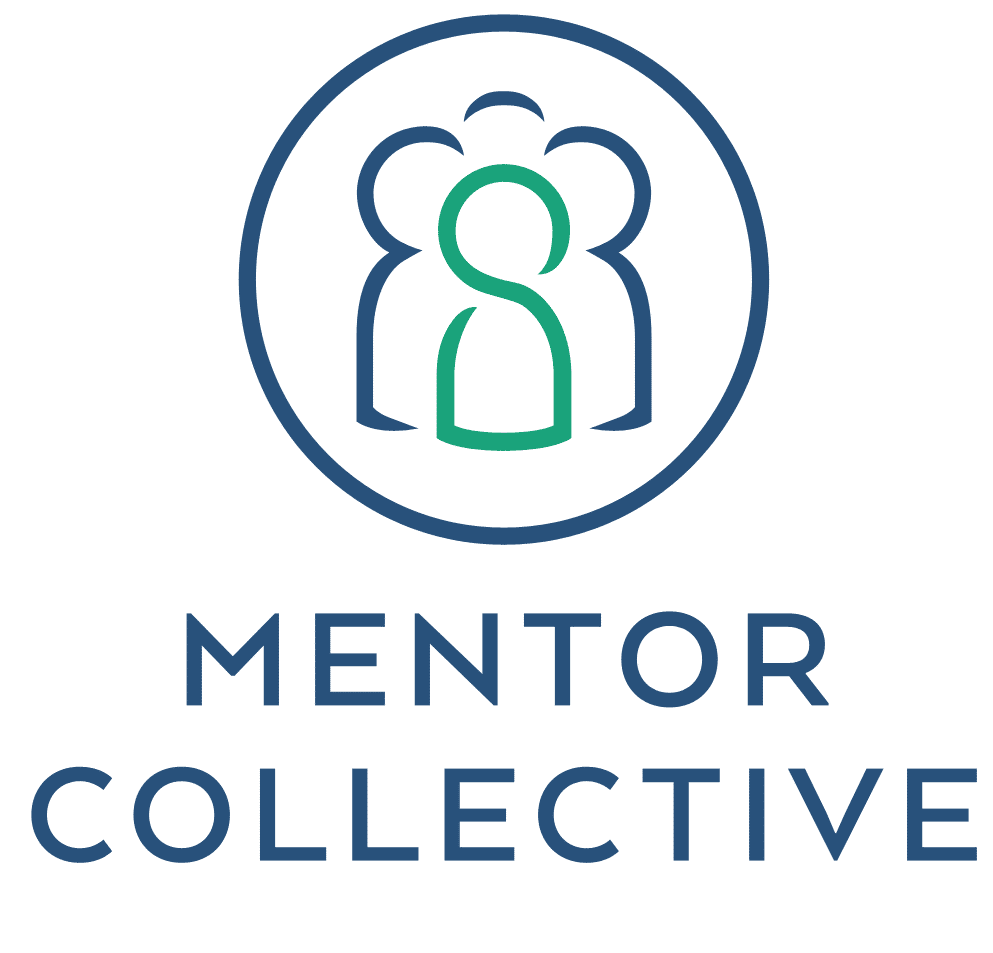 Mentor Collective is a fantastic way for students to get involved on campus and help other students. Students are paired with someone invested in their success-a person ready to listen, inspire, and help when needed. Mentors help students understand what to expect at AUM, how to face challenges, and where to find campus resources. Mentors will build their networks and develop skills that will help them for life after college.
Peer Mentor Highlight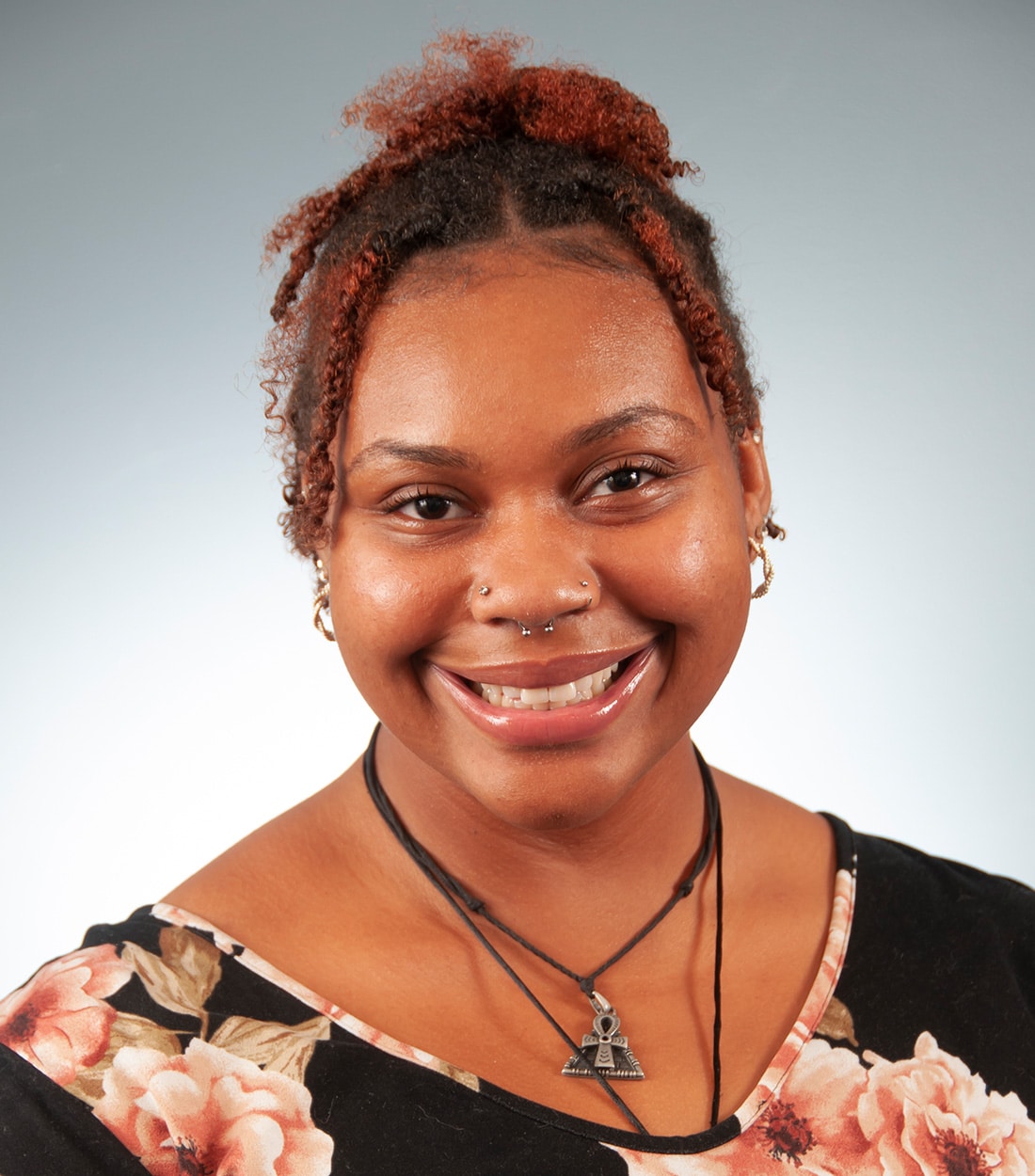 Hadassah is a senior and has been a peer mentor since 2019. She is an Interdisciplinary Studies major with a concentration in teaching and learning with a minor in Psychology. After her upcoming graduation, Hadassah plans to teach at a local elementary school or find a job working at a university. She would love to come back to AUM and work. When Hadassah isn't busy on campus she enjoys reading and writing poetry.
For me, the best part about being a peer mentor is being able to help others. I am the type of person that loves to be of service to others and it brings me joy to see that I have helped someone else. I was a freshman once, so I know the struggle of being a freshman in college and all the obstacles you face. Taking what I have learned through my experience and sharing it with other students helps them feel at ease. It lets them know that they are not alone and have someone to talk to.
Being a peer mentor has taught me so much about myself. When I first came to AUM, I never thought I would be a peer mentor or have the capabilities I have now. It has helped me learn my strengths as well as my weaknesses and has inspired me to improve. I never thought I would be able to get in front of a class and present information to students, but now I can.
If you are considering being a peer mentor I say, do it! There is so much you can get out of it. I have built connections, improved my communication skills, taken on responsibilities that have increased my confidence, and it looks great on my resume. Being a mentor has taught me to be a leader and how to be more professional.
If you are a new peer mentor or become one soon, do not be scared to communicate with the professor you are working with. If you have any questions or concerns ask them. They are just as much your mentor as you are to the students in their class. If you are nervous about mentoring, that is okay. Just be yourself and make the best out of the experience.
Peer mentors should continue to be a mentor for as long as they can. The more your mentor, the more skills you build and the more comfortable and confident you will become. Also, pat yourself on the back and give yourself some credit! Not everyone can be a peer mentor. So, if you are a peer mentor, that is an accomplishment worth celebrating.
Mentoring is so rewarding! I love to see the students I work with on campus. I love when they stop and chat with me about their day. I had an experience that happened earlier this semester. I saw two students I worked with over the summer. They were on their way to the silent disco and I stopped to ask how everything was going. They told me it was a little hard meeting new people and that seeing me made them feel a lot better because it was a familiar face and someone they knew. I then told them that they will make lots of other friends and that they should continue to go to campus events. Now, I see them hanging out with lots of other people on campus. It makes me happy. I love being a peer mentor and if someone asked me if I would do the whole process over, I would say, yes! – with no hesitation.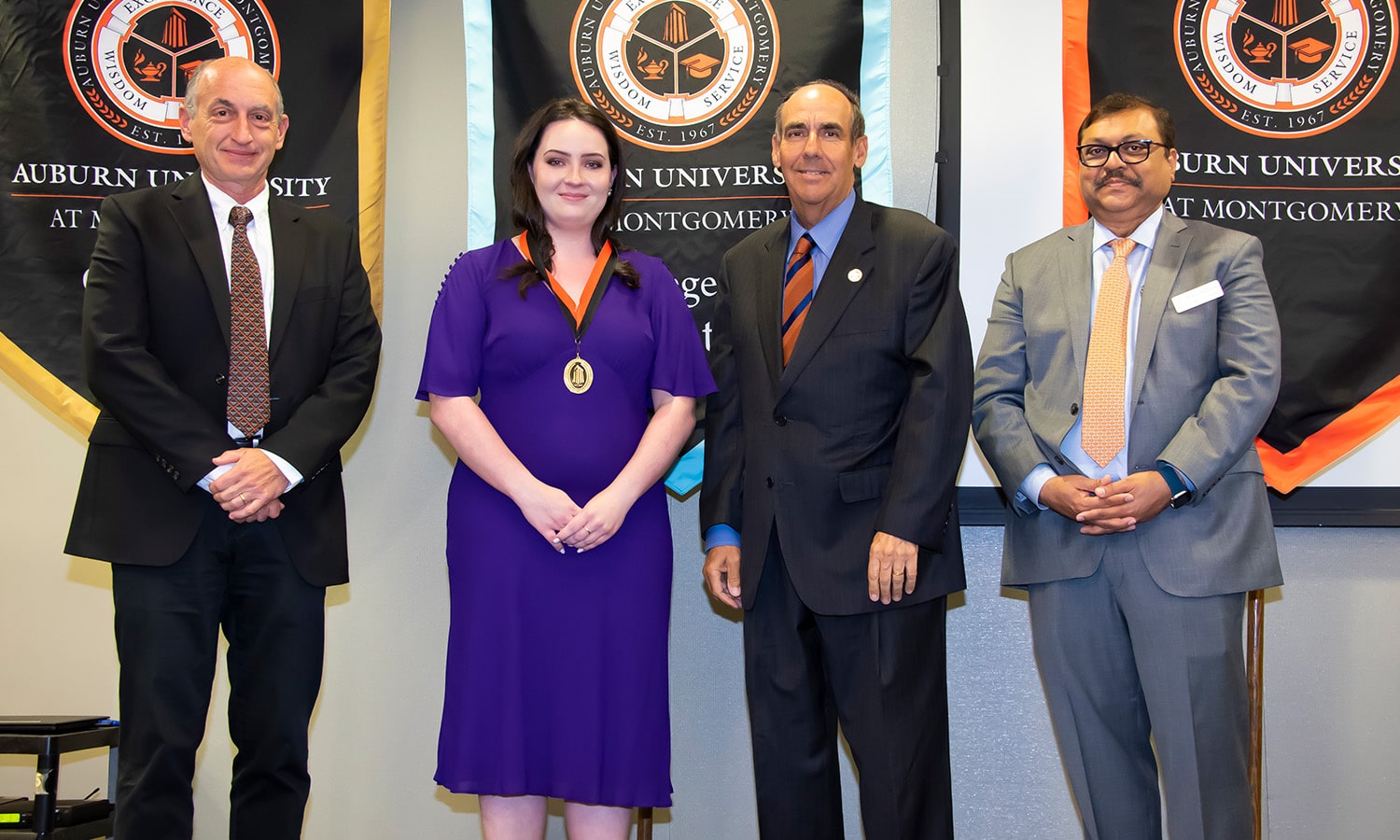 Beyond being an excellent peer mentor, Grace is simply a good person. She is kind, funny, intelligent, respectful, hard-working, and infinitely humble. She is great at whatever she does, but you would never assume it by talking to her. Grace is not the type to toot her own horn, so it is our job to toot it for her.– Dr. Rolando Carol, Associate Professor of Psychology
Several people nominated Grace Keel as the Peer Mentor to highlight in this issue. She has mentored in UNIV sections and in Psychology sections and left an AUMazing impression on faculty in both departments.
Grace's journey as a peer mentor started because she was looking for ways to give back to campus. She felt that becoming a mentor was a way she could use her "mom" personality to be there to support her fellow students and help make their transition into college a little bit easier. "My favorite part of being a Peer Mentor has always been the ability to provide encouragement to students who are struggling," Grace said. "It was so rewarding specifically in classes that I remembered struggling in. At some point, we've all felt lost in a classroom and didn't know where to go, so being the resource students felt comfortable coming to was so powerful."
For any students thinking about becoming a peer mentor, Grace's advice is "to absolutely give it a try. I remember being nervous about what it would be like when I first applied. However, the experience has been invaluable. I was so lucky to not only get to peer mentor for some of my favorite professors, but I also gained mentors out of professors I didn't initially know."
Grace Keel was an incredible peer mentor. She was professional yet relatable in all her communications and interactions with the students. She was great at conveying to students that she knew what it was like to struggle with the same concepts, topics, and assignments; she also excelled at helping them feel like they could overcome these struggles with focus and repetition. Grace made it clear that there was no shame in seeking help from a peer mentor—in fact, reaching out for help was the mature thing to do and the best way to ensure ultimate success. She was always punctual, available, and helpful. You really couldn't ask for more of your peer mentor.– Heather Adams, UNIV Lecturer and Student Success Mentor
The experience of being a peer mentor isn't just for the benefit of the students being mentored, it is for the mentor too. To get the most from the experience of being a peer mentor, Grace strongly encourages mentors "make an effort to get to know the professor you are working under." She continued about her own experience, "I would often stay after class if the professor had time to chat. Through doing that with multiple professors and over long semesters, I learned so much about different fields and career opportunities. Ultimately, those conversations have ended up being some of the most impactful."
Like many of our mentors, Grace also hoped that becoming a mentor would further develop her leadership skills. "My leadership skills have greatly benefitted. Learning to adapt to has been so important."  Having heard the comments of some of Grace's Professors, we would say that Grace was already a strong leader before becoming a peer mentor. For someone who claims to be out of her comfort zone in a leadership position, she has done remarkably well at it. Just this past April, Grace was selected to be a Chancellor's Scholar not just for her outstanding scholarly achievements, but for her excellence in leadership and service as well.
When she's not busy excelling on campus or at work, Grace can be found whipping up something in the kitchen. She loves to cook and bake, especially, if it is for other people. To her, nothing beats seeing people enjoy the food that she prepares.
Well done, Grace and congratulations on your upcoming graduation!