Warhawk Weekly 9–11: Day of Giving proposals; Anthony Hinton Meet and Greet
Warhawk Weekly 9–11: Day of Giving proposals; Anthony Hinton Meet and Greet
NEWS
Faculty, Staff: Send Day of Giving proposals
Author Anthony Hinton Meet and Greet, Conversation
Employer Spotlight: Wind Creek Hospitality
Kinesiology workshop held at AUM
Warhawk, Workplace Challenge
EVENTS
Dance Break Bingo
Hot Topics Café: Legalize It?
From Our Community to Yours: MANE
18th Annual Blue Jean Ball
NEWS
Faculty, Staff: Send Day of Giving proposals
The third annual Day of Giving, which is a special 24-hour social media-driven fundraising initiative, is set for Thursday, February 14.
To prepare for Day of Giving, University Development is looking for AUMazing projects to highlight. AUM has many exciting programs, and we want to show the community how they can help us continue to provide our students and faculty with the resources they need to excel.
If you are interested in being a part of Day of Giving, please complete the project submission proposal form and send it to Marie Harrington. The deadline for submissions is close of business on Monday, October 1. If your project is chosen, the project managers will be notified by Tuesday, October 9.
If you have any other questions about Day of Giving, please email Marie Harrington or call 334-244-3596 or 334-399-4850.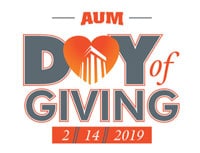 Author Anthony Hinton Meet and Greet, Conversation
The AUM Office of Diversity & Inclusion is hosting a Meet the Author and Conversation with Anthony Ray Hinton.
Hinton is the author of New York Times bestseller, "The Sun Does Shine," which chronicles Hinton's 1985 arrest and wrongful conviction of the murders of two fast food managers. In 2015, he was exonerated after spending 29 years on Alabama's death row.
At the book club meeting, Hinton will share a vivid portrait of his journey to freedom, the legal system, and how his faith sustained him on death row.
Thu., Sep. 27 | 6–8 p.m. | Goodwyn Hall 109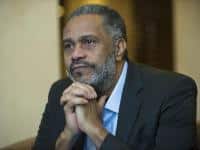 Employer Spotlight: Wind Creek Hospitality
The Career Development Center is proud to welcome Wind Creak Hospitality, the principal gaming and hospitality entity for the Poarch Band of Creek Indians.
Employer representatives from Wink Creek will be on campus to present information about the organization and the various employment and internship opportunities available for Warhawk students and alumni.
The informational session will be Wednesday, Sep. 19 from noon to 12:30 p.m. in Taylor Center 230. Following the informational session, employer representatives will be available for networking from 12:30 to 1 p.m.
Professional attire is encouraged; please bring copies of your updated resume. If you need resume assistance prior to the event, please visit the Career Development Center in Taylor Center 323.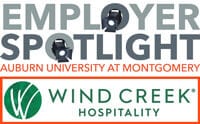 Kinesiology workshop held at AUM
On Aug. 24, AUM's Department of Kinesiology held a CEU workshop, "From Formularies to the Frontline: New Research, Guidelines, Equipment and Foods for Enteral Patients."
Deanne Allegro, Assistant Professor in the Department of Kinesiology and President of the Montgomery District Dietetic Association (MDDA) hosted the workshop to approximately 70 registered dietitians from all over the state. Over the course of the six-hour workshop, 5 guest speakers addressed clinically focused topics.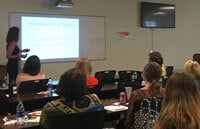 Warhawk, Workplace Challenges
The Warhawk and Workplace Challenges are now open to all AUM students, faculty and staff! Grab a friend or coworker and start racking up those fitness points by attending GroupFit classes, Wellness events, Walking Wednesdays, or keeping a self-monitored exercise routine. Teams must be of two, and prizes will be given to the top 3 teams with the highest amount of points. Make sure you send in your points each week of the challenge to win!
Faculty and staff teams will have the chance to win a membership for the Wellness Center for on year; student teams will have a chance to win a Fitbit!
Sign up for the challenge is from Sep. 3–14 and the challenge will last six weeks from Sep. 17–Oct. 26. If you would like to sign up, please send your name, team name, and preferred email address to Louis Thornton. For those faculty and staff that are not members of the Wellness Center but would like to participate, fees will be waived during the six week challenge.
EVENTS
Dance Break Bingo
The semester is officially underway, and you're probably ready to relax with friends! Dance Break Bingo is your opportunity to play Bingo, dance, and enjoy some late-summer sunshine!
Tue., Sep. 18 | 7 p.m. | Lawn beside Plum Place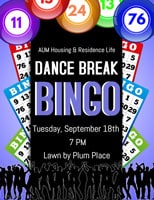 Hot Topics Café: Legalize It?
Housing and Residence Life's hugely popular "Hot Topics Café" series is back and better than ever! They're starting the year with "Legalize It?"
This conversation will concern things that are currently illegal and determine if students think they should stay that way.
The conversation is bound to be hot so don't miss it. Refreshments will be served.
Tue., Sep. 25 | 7 p.m. | The Landing in The Nest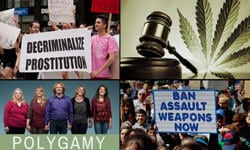 From Our Community to Yours: MANE
With semester in full swing, Housing and Residence Life is ready to fall back into serving the community!
Are you passionate about animals, children, or veterans? Then, please join Housing at the Montgomery Area Nontraditional Equestrians (MANE), which is a charity in the River Region that uses horses to provide therapy and healing for people with physical and mental disabilities.
Make sure to wear closed-toe shoes and clothes you don't mind getting dirty. Arrive promptly at 10:15 a.m.; the bus will depart at 10:30 a.m.
Fri., Sep. 28 | 10:30 a.m. | Meet in The Nest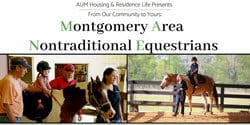 18th Annual Blue Jean Ball
Please join us for the Auburn University at Montgomery School of Nursing and Auburn School of Nursing's 18th annual Blue Jean Ball to celebrate 40 years of Nursing.
Attire is casual with jeans or khakis and boots or casual shoes for men, and jeans, denim skirts, or casual dress and boots or sandals for women. School colors are always perfect!
Tickets are $150 for a single ticket and can be purchased online. The net proceeds will benefit Auburn University at Montgomery and Auburn to support program initiatives, faculty, and scholarships within the nursing departments.
For more information, please email Marie Harrington or call 334-244-3596.
Fri., Sep. 28 | 6­–10 p.m. | Crooked Oaks Hunting Lodge in Notasulga