Warhawk Weekly 7-6: Food Pantry donations; Research Proposals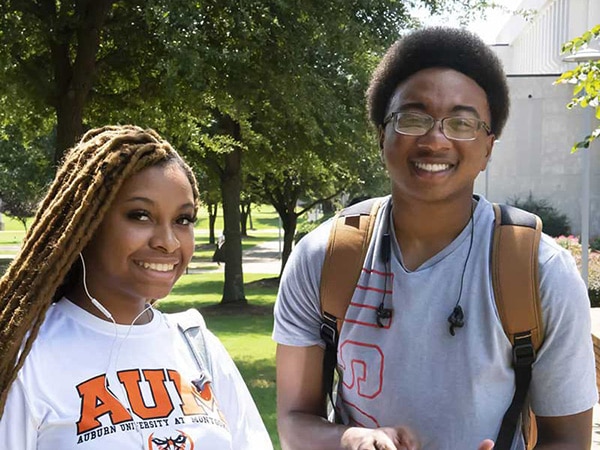 UHP Food Pantry seeks donations
Did you know the University Honors Program Food Pantry provides more than 100 food and health items to students each day?
Members of the campus community are invited to help address food insecurity on campus by making a donation to the Food Pantry. Non-perishable food and personal grooming items can be donated at the black "UHP Food Pantry" bins at multiple campus locations or by emailing [email protected].
Located in Taylor Center 316E, the Food Pantry is open Monday-Friday, from noon to 2 p.m.
Learn more about the UHP Food Pantry.
Summer Call for Proposals for Undergraduate Research, Creative Activity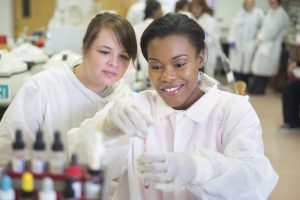 Auburn University at Montgomery's Undergraduate Research Committee is accepting summer proposals for Undergraduate Research and Creative Activity grants.
In March, the Office of the Provost allocated $50,000 for undergraduate research or creative activity at AUM. Grant funding is awarded to faculty members whose research involves undergraduate students.
Nine proposals have been funded so far. Congratulations to the most recent awardees:
Lee Farrow, "Emmeline Pankhurst in Russia and the International Intersections of Feminism and Communism, 1917-1933"
Seth Reno, "Creative-Research Trip to the Montgomery Zoo"
Randy Russell, "A Program of Solar Radiation and Cloud Measurements"
The Undergraduate Research Committee will continue to review and fund research projects on a rolling basis throughout the summer until the funds are disbursed. The committee anticipates another call in September for funding in the next fiscal year.
AUM's Experiential Education and Engagement Center and the University Honors Program share the mission of encouraging undergraduate research and creativity and administering funding for undergraduate research and creativity. To apply, please email Lynn Stallings at [email protected] for the guidelines.
Three Warhawks earn academic All-District honors
Three AUM student-athletes earned Academic All-District honors from the College Sports Information Directors of America (CoSIDA).
Molly Cobb and Jaycie Walker earned recognition as members of the Academic All-District softball team, while Casey Henderson earned a spot on the Academic All-District baseball team for District 5 in NCAA Division II.
The all-district teams recognize the nation's top student-athletes for their combined performances on the field and in the classroom. The CoSIDA Academic All-America program separately recognizes softball and baseball honorees in four divisions — NCAA Division I, NCAA Division II, NCAA Division III and NAIA.
Cobb led the Warhawks in 2021 with a .426 batting average and 45 RBIs and finished second on the team with 10 home runs.  Cobb, an elementary education major, has posted a perfect 4.0 grade point average during her time at AUM. She received 2021 Gulf South Conference Spring All-Academic Team and Spring Academic Honor Roll recognition as well.
Walker finished up her AUM career as the softball program's career leader in doubles (55) and ranked in the top three in hits (201), home runs (32) and RBIs (133). Walker, who completed her bachelor's degree in kinesiology in Spring 2021 with a 3.98 GPA, also was named to the 2020 CoSIDA Academic All-America Second Team and the GSC Spring All-Academic Team and Spring Academic Honor roll in 2021.
Henderson led the baseball team and ranked among the top 10 in the Gulf South Conference with a .381 batting average, 64 base hits and 40 RBIs. He carried a 4.0 GPA while earning his master's degree in kinesiology.
Get event updates from Curtiss
Stay in-the-know about can't-miss campus events via text message. Enroll in AUM365 and get the 4-1-1 from Curtiss The Warhawk himself. Text curti$$ to 334-398-6025 to receive reminders about upcoming happenings.
Bringing tutoring resources to you
Resident students have an opportunity to connect with AUM tutors during the summer semester. Math and writing tutoring will be available each Tuesday and Thursday, from 4-6 p.m. in the first floor lobby of P40 Place.
Students can also participate in in-person tutoring or virtual drop-ins through the Instructional Support Lab. Visit Goodwyn 203 Monday-Thursday, from 9 a.m. to 8 p.m. or on Friday from 10 a.m. to noon.
Make a difference on the Alumni Board
Are you passionate about AUM? Do you want to make a difference? The AUM Alumni Association invites AUM graduates to apply for a position on the AUM Alumni Board of Directors.
As the advisory board to the Auburn University at Montgomery Alumni Association, the Alumni Board seeks candidates who are proven leaders, have demonstrated service to the AUM alumni family, are experienced in working in a collaborative environment, and are committed to serving as AUM ambassadors in their communities.
Board members must be an AUM graduate or have earned credit toward one of its degree programs.
The board meets three times per year on campus, and board members serve a term of two years. Board members are expected to be active members of the AUM Alumni Association. Nominations will close Friday, September 3, 2021.
If you have questions, please contact the AUM Alumni Association at 334-244-3369 or [email protected].
Learn more: https://www.aum.edu/alumni-board/