Warhawk Weekly 7-13: Wildlife Grant; Professional Development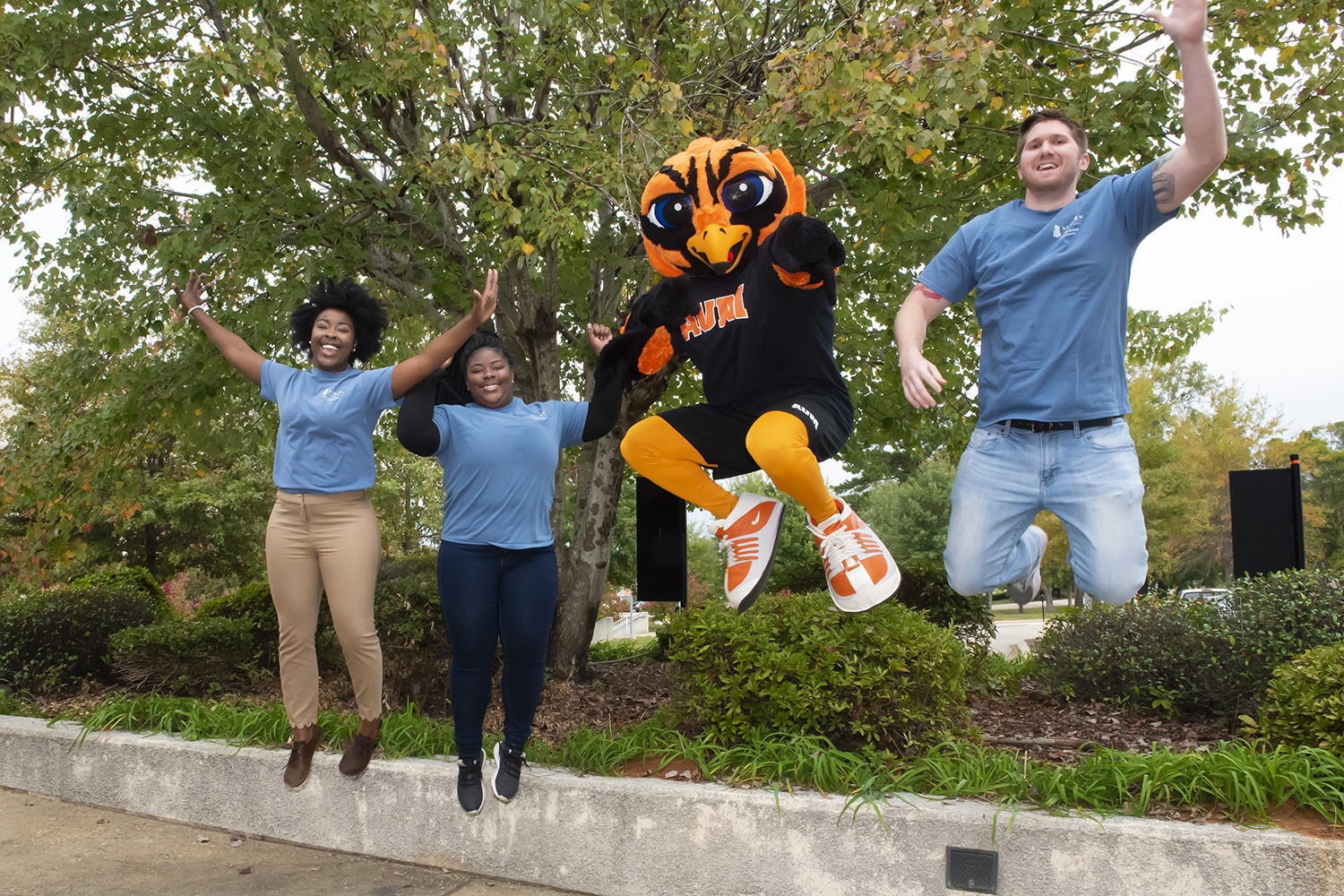 National Fish and Wildlife grant to help train students in fire management
A National Fish and Wildlife Foundation grant will enable Auburn University at Montgomery's College of Sciences to provide training for students in the area of "fire management."
Fire management techniques, which include prescribed burns, help improve the condition of lands while also reducing the potential risks of damaging wildfires.
AUM, one of nine university collaborators working in partnership with the Florida-based Tall Timbers fire ecology research station, will receive approximately $10,000.
Department of Biology & Environmental Sciences Head and Distinguished Teaching Professor Chelsea Ward said the grant will enable AUM to develop a demonstration site on campus for prescribed burns, which will help students better understand the connections between fire as a preventative tool and one that can also stimulate growth for a variety of plants, birds, and reptiles.
"We are hoping that students will gain an understanding the beneficial uses of fire in ecosystems and the important of fire in maintaining some ecosystems in the south," Ward said. "The grant supports creating a demonstration site on campus that will be maintained by fire and we are hopeful that we will be able to train students in fire management."
Learn more about how the grant will serve AUM.
Feed your appetite for professional development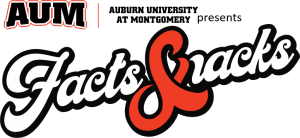 Have you ever wondered about a career in Management Information Systems, Nursing or Applied Economics?
Don't wonder any longer. The AUM Graduate Programs new virtual webinar series Facts & Snacks provides various seminar topics to help you develop professional skills. As part of the series, graduate program faculty will offer an assortment of insights into such topics as information systems, nursing, and applied economics.
The free webinar series begins Thursday.
Learn more about upcoming speakers and topics: https://www.aum.edu/facts-and-snacks/
Help fellow students as an EEEC Peer Mentor
The Experiential Education & Engagement Center (EEEC) is looking for students interested in becoming Peer Mentors for Fall 2021.
Peer Mentors are needed in all courses and regardless of academic interest.
So, what does a Peer Mentor do?
Peer Mentors are part-time student workers that get paid $10 per hour.
They work in the classroom of courses they have already successfully completed.
They help current students get through the course by giving advice and support.
Peer Mentors are like teaching assistants without the responsibility of grading assignments.
Peer Mentors are leaders at AUM.
If you are dedicated to helping others and want to develop invaluable work experience, go to AUM Jobs to apply.
For additional information, contact Brenda Plympton at the EEEC.
UHP Food Pantry seeks donations
Did you know the University Honors Program Food Pantry provides more than 100 food and health items to students each day?
Members of the campus community are invited to help address food insecurity on campus by making a donation to the Food Pantry. Non-perishable food and personal grooming items can be donated at the black "UHP Food Pantry" bins at multiple campus locations or by emailing [email protected].
Located in Taylor Center 316E, the Food Pantry is open Monday-Friday, from noon to 2 p.m.
Learn more about the UHP Food Pantry.
Summer Call for Proposals for Undergraduate Research, Creative Activity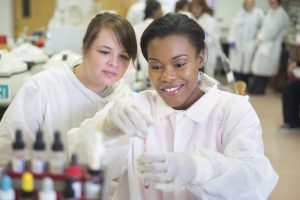 Auburn University at Montgomery's Undergraduate Research Committee is accepting summer proposals for Undergraduate Research and Creative Activity grants.
In March, the Office of the Provost allocated $50,000 for undergraduate research or creative activity at AUM. Grant funding is awarded to faculty members whose research involves undergraduate students.
The Undergraduate Research Committee will continue to review and fund research projects on a rolling basis throughout the summer until the funds are disbursed. The committee anticipates another call in September for funding in the next fiscal year.
AUM's Experiential Education and Engagement Center and the University Honors Program share the mission of encouraging undergraduate research and creativity and administering funding for undergraduate research and creativity. To apply, please email Lynn Stallings at [email protected] for the guidelines.
Get event updates from Curtiss
Stay in-the-know about can't-miss campus events via text message. Enroll in AUM365 and get the 4-1-1 from Curtiss The Warhawk himself. Text curti$$ to 334-398-6025 to receive reminders about upcoming happenings.
Bringing tutoring resources to you
Resident students have an opportunity to connect with AUM tutors during the summer semester. Math and writing tutoring will be available each Tuesday and Thursday, from 4-6 p.m. in the first floor lobby of P40 Place.
Students can also participate in in-person tutoring or virtual drop-ins through the Instructional Support Lab. Visit Goodwyn 203 Monday-Thursday, from 9 a.m. to 8 p.m. or on Friday from 10 a.m. to noon.
Make a difference on the Alumni Board
Are you passionate about AUM? Do you want to make a difference? The AUM Alumni Association invites AUM graduates to apply for a position on the AUM Alumni Board of Directors.
As the advisory board to the Auburn University at Montgomery Alumni Association, the Alumni Board seeks candidates who are proven leaders, have demonstrated service to the AUM alumni family, are experienced in working in a collaborative environment, and are committed to serving as AUM ambassadors in their communities.
Board members must be an AUM graduate or have earned credit toward one of its degree programs.
The board meets three times per year on campus, and board members serve a term of two years. Board members are expected to be active members of the AUM Alumni Association. Nominations will close Friday, September 3, 2021.
If you have questions, please contact the AUM Alumni Association at 334-244-3369 or [email protected].
Learn more: https://www.aum.edu/alumni-board/