Warhawk Weekly 11–14: Hamilton awarded for essay; Spring 2018 payment plans open
Warhawk Weekly 11–14: Hamilton awarded for essay; Spring 2018 payment plans open
AUM IN THE NEWS
PRINT & ONLINE
Hoehun Ha writes article on suicide (sfgate)
TV (please note: footage is only available for 30 days)
HOME GAMES @ AUM
Women's Basketball vs. Middle Georgia State | Wed., Nov. 15 | 6 p.m.
Hamilton awarded for essay
Brandon Hamilton, an Alternative Master's Secondary History student at AUM, was awarded the Margaret Kohn McCall American Independence award for his essay on "Anti-Catholicism in Maryland" by the Montgomery Chapter of the National Society of Colonial Dames of America.
The Montgomery Chapter recently founded the award, which comes with a $500 prize, for the best research paper on colonial American history by an AUM student in a two-year period. Hamilton gave a talk on his research at the Montgomery Chapter's meeting, where he received the prize. The research was supervised by Dr. Keith Krawczynski, professor of history.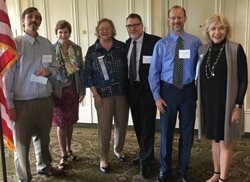 Spring 2018 payment plans open
International Education Week
International Education Week is an annual celebration of international education worldwide. IEW 2017 kicks off Monday, Nov. 13.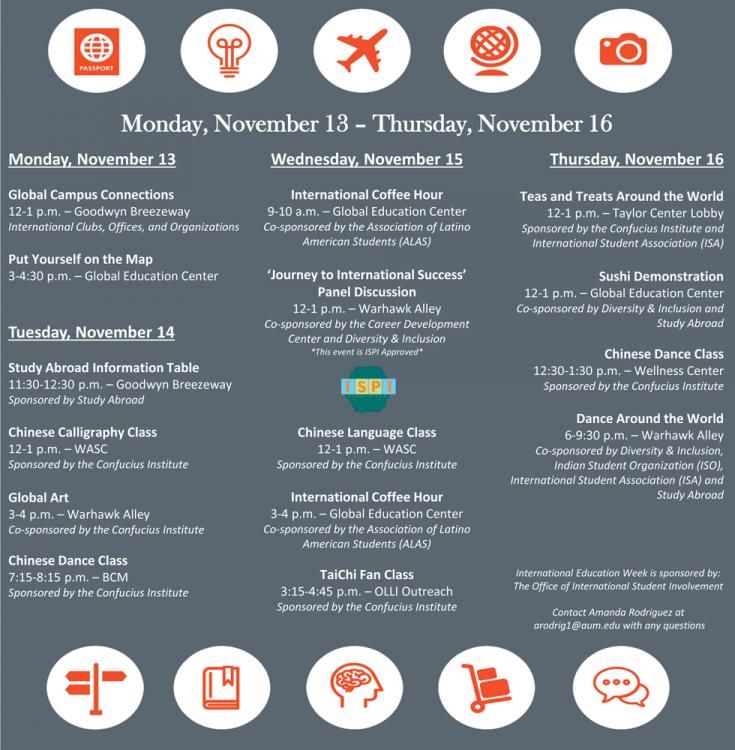 Open Mic Night Tonight!
Mark your calendars! Theatre AUM Guild is hosting an Open Mic Night!
Come showcase your talent or just come watch the emerging talent at AUM. All talents are welcome! Can you juggle, write poetry, sing, dance, step, tumble, or breathe fire? Well, we want to see it! You'll have 3 minutes to wow everyone!
Signups will begin at 7:45 p.m., and the show will start at 8! $2 admission for both performers and audience.
Tue., Nov. 14 | 7:45 p.m. | Theatre AUM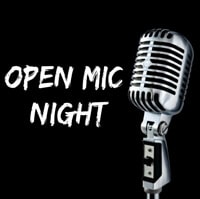 Sigma Alpha Omega interest meeting
Sigma Alpha Omega® is a Christian Social Sorority, and we are in the beginning states of founding a chapter at AUM! If you are interested in being a founder of the chapter, please come out to the EAO interest meeting!
Light refreshments will be provided.
Wed., Nov. 15 | 6:30 p.m. | Clement Hall 208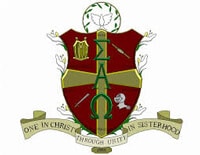 Hot Topics Café: Trump's America
It's been one year since President Donald Trump took office. Join us for an open, honest conversation about the previous year and what it means for us going forward. Snacks will be served.
Wed., Nov. 15 | 7 p.m. | The Landing (in the Nest)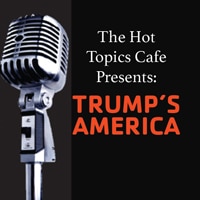 CAB entertains in November
Diabetes Awareness
November is National Diabetes Month. Stop by the table to get informed on the subject.
Thu., Nov. 16 | Noon–2 p.m. |  In front of AUMazing Bean
Filibuster Poetica
AUM's literary and arts magazine, the Filibuster, is hosting a Poetica dedicated to readings of poetry and prose from its previous issues.
All AUM students, faculty and staff are welcome to attend! Food and drinks will be available as well as complimentary copies of previous issues.
If you're a former contributor to the magazine and would like to read at the event, please email Caitlin Celka at [email protected].
Thu., Nov. 16 | 5–6 p.m. |  Goodwyn Hall 112
Grad School Preview night
If you're ready to start building the next phase of your career, maybe it's time to investigate a master's degree.
AUM's Grad School Preview night will give you the opportunity to identify the best graduate program for your field and your future — and for your professional timeline.
For more information, visit www.aum.edu/gradpreview.
Thu., Nov. 16 | 5–7 p.m. | Taylor Center 221–223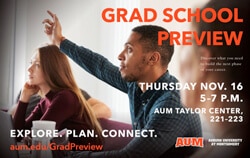 Guest lecture on Math and Computer Science internships
Mr. Barry Goldman, director of internships program at Lawrence Livermore National Lab (LLNL) will share opportunities for math and computer science students under the Science Undergraduate Laboratory Internships (SULI), both on a national level and at LLNL. He will talk about researching in a company and how to put one's best foot forward.
Thu., Nov. 16 | 2:10–3:10 p.m. | Goodwyn Hall 201
Food Truck Mash-Up
There will be several food trucks from the surrounding area coming to the Riverwalk Stadium and plenty of activities for the whole family!
Music, inflatables, hot air balloon rides, autograph signings, and prize drawings are just some of the exciting activities at the event. Free t-shirts and photo opportunities will also be available, along with a voting session for your favorite food truck. Don't forget to wear your team jersey for the tailgate party!
Tickets are available online for $5. Use the promo code AUMASHUP for a 50% discount.
FREE admission for children under 5 and active duty military, retirees and their families with a military ID. No pets allowed.
Fri., Nov. 24 | 3–8 p.m. | Riverwalk Stadium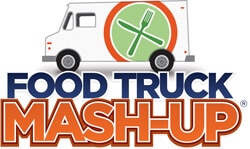 Professors -N- Pajamas
It's that time again! Professors -N- Pajamas is back and so are the prizes and bottomless breakfast. Housing and Residence Life's flagship event provides all students a chance to relax with friends, study with professors, and of course, eat lots of food before hitting their final exams out of the park. We'll see you there!
Wed., Nov. 29 | 8 p.m. | Taylor Center 221–223, 230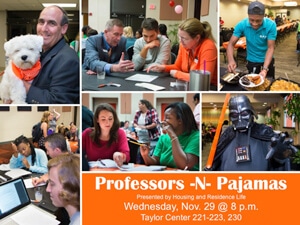 AUMCappella, AUM Chorus Fall Concert
AUMCappella and AUM Chorus will host its Fall Concert in November.
While primarily for the benefit of AUM students, members of the ensemble include faculty, staff, alumni, and friends of the university as well. The literature performed represents a broad range of genres including classical, folk songs, spirituals, Broadway show tunes, and other popular styles.
Thu., Nov. 30 | 7:30 p.m. | Goodwyn Hall 109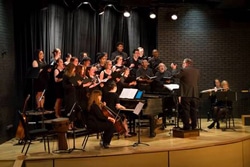 Final AUM Connected events
A staged reading of Dracula will be performed by Theatre AUM
Dec. 1–3 | Theatre AUM
For more information, contact Danitra Tolbert at 334-244-3525 or [email protected].
Filibuster accepting submissions
The Filibuster, AUM's literary magazine, is accepting poetry, prose, photographs and artwork for its 2018 issue.
Any student currently enrolled at AUM may submit his or her work as an attached file (.txt, .doc, or .docx) to [email protected]. Students should title their file using the following pattern: Last Name_Title of Story_Genre. Written work should be in Times New Roman, 12 pt.-font and double-spaced. Files containing photographs or scanned artwork (.png, .jpeg, or .bmp) should be at least 300 PPI.
There is no limit on the number of submission per student. The deadline for submissions is Dec. 31, 2017.
For more information, contact the 2018 issue editor, Caitlin Celka at [email protected].
Business Breakfast series continues
OutReach at Auburn University at Montgomery's Business Breakfast series begins Oct. 3. Each breakfast lecture is $30 for AUM students and employees or $35 for general admission. Tables of 8 can be reserved at a discounted rate for AUM departments.
Registration is required.
Phil Bush, Director of MavRen Marketing and Sales
Tue., Jan. 23 | 7:30–9 a.m. | Wynlakes Golf & Country Club
Peggy Brockman, Author, inspirational speaker and business coach
Tue., Feb. 27 | 7:30–9 a.m. | The Marriott Legends at Capitol Hill
William Espey, Branding Visionary for Chipotle Mexican Grill
Tue., Mar. 20 | 7:30–9 a.m. | Wynlakes Golf & Country Club
TV Tuesdays: The Good Doctor
Join the Warhawk Disability Alliance for TV Tuesdays. The featured TV show for the semester is The Good Doctor, starring Freddie Highmore as a young surgeon with autism and Savant syndrome that is recruited into the pediatric surgical unit of a prestigious hospital. The question will arise: Can he adapt to his environment and debunk others' expectations of him in order to save the lives of his patients?
Tuesdays | 11 a.m.–Noon | Global Education Center, Taylor Center 219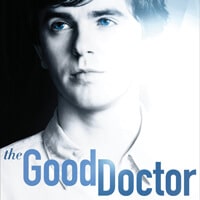 LGBTQ Meet-Up
Counseling and Health Promotion Services is offering an LGBTQ meet-up to any LGBTQ student, identified or questioning, on Thursdays.
Topics to be covered include relationships, disclosure, esteem and body image, and coping with anxiety and depression. This informal group is meant to serve as a safe place to discuss thoughts and feelings related to one's identity in an affirmative and empowering environment.
Thursdays | 4–5 p.m. | Taylor Center 158