Warhawk Weekly 1-18: Adams speaks at Reflections event; AU presidential finalist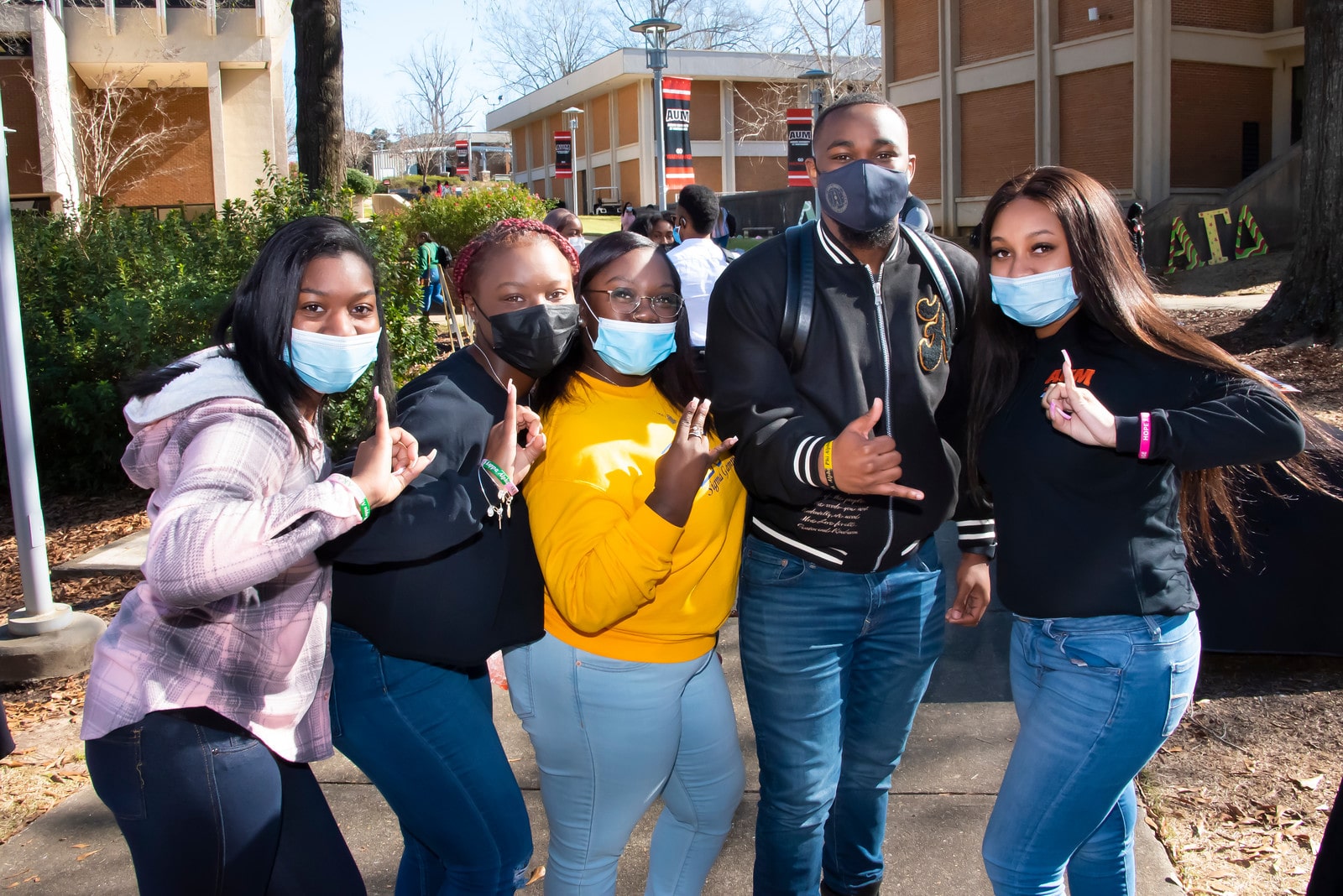 Adams discusses King's legacy during Reflections event
In sharing insights during Auburn University at Montgomery's annual Martin Luther King Jr. Reflections event Tuesday morning, U.S. Air Force Brigadier General Terrence A. Adams discussed the remaining challenges and opportunities that exist in building on King's dreams of an equitable and inclusive America.
In his role developing strategy and leading wargaming efforts for the U.S. Air Force, Adams is keenly aware of foreign adversaries' efforts to sew discord and capitalize on societal divisions through social media campaigns and other mechanisms.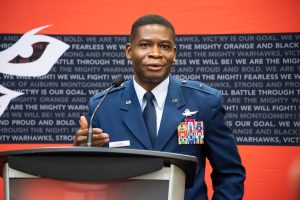 "Our nation, in some ways, is more polarized than it has ever been," said Adams, who earned a computer science degree from AUM in 1994. "That's dangerous as a person who wears this uniform. We need to be smarter than our hate. … The only way they win is if we hate."
Adams said hatred frequently exists as a by-product of ignorance and frequently disappears when individuals make good-faith efforts to engage in meaningful conversation and actively listen to one another. His grandmother, Minnie Adams, frequently said people have "two ears and one mouth for a reason." As someone who has commanded airmen and women of different backgrounds, Adams identifies three "Ls" in effective leadership – "listen, lift, love."
"Dr. King had a way of pausing and listening to all people," Adams said. "He took his time to listen to individuals and understand their plight. Dr. King wanted to lift people from one plateau to the next plateau. He was uniquely able to hold America accountable for its actions through the lens of looking back at the Constitution and understanding how the Constitution may not have been written for all members of society at the time. But he made America change. He spoke to the conscience of America. This is why Dr. King was so brilliant. He understood that the purpose of his journey was to lift. He wanted to show love for all mankind."
Adams, who grew up in Tuskegee, chose to attend AUM after six years of the service in the U.S. Army. He said he treated AUM as a "learning lab," becoming involved in Air Force ROTC and Alpha Phi Alpha Fraternity, and serving as SGA president. He challenged current AUM students, faculty and staff to consider how they might build on Dr. King's legacy.
"We know we have come a long way and we have a long way to go," he said. "What is your responsibility in that long way to go? How do you see America today and how do you see America in the future? What is your dream for America and what are you willing to do to make it materialize? Each one of you has an opportunity to affect change.
"One drop in the ocean can create waves of change."
Watch a replay of the livestream online.
AU presidential finalist to visit AUM campus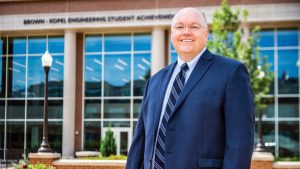 Members of the AUM campus community will have an opportunity to meet Auburn University presidential search finalist Chris Roberts on Friday, from 2-3 p.m., in Taylor Center 221.
Roberts, currently dean of Auburn University's Samuel Ginn College of Engineering, will be visiting with members of the AU and AUM campus communities this week as Auburn nears the end of its search for its 21st president.
AUM students and employees who are unable to attend Friday's open campus forum may join a Zoom forum that day at 3 p.m.
Learn more about the search from Auburn.edu.
Free COVID-19 testing available this week
Warhawk Health Services will offer free COVID-19 testing Wednesday and Thursday for students and employees who are experiencing potential symptoms or who have been in close contact with individuals who have tested positive for the virus.
No appointments are required for the walk-in clinics, which will be held from 8:30 a.m. to 11:30 a.m. on each of those days, at Warhawk Health Services in Moore Hall.
Testing will be restricted to individuals who present COVID-19 symptoms or who have been exposed to individuals with positive test results. Members of the campus community who would like to obtain Pfizer COVID-19 vaccines or booster shots can visit Warhawk Health Services Friday from 8:30 a.m.-11 a.m. and 1 p.m.-3:30 p.m.
Learn more about AUM's pandemic guidelines here. Students and employees who receive positive test results from off-campus healthcare providers should contact Student Affairs and Human Resources, respectively.
Free online course focuses on fighting wild fires
For more than five decades, Smokey Bear reminded outdoorsmen and women that "Only you can prevent forest fires."
Fighting a wild fire may seem daunting, but a partnership between AUM's Department of Biology and Environmental Science and Tall Timbers will make the knowledge and know-how accessible to AUM students and recent graduates.
Tall Timbers will offer a free 30-hour course, "Fire in the Field." Internship credit (BIOL or ENSC 4294) is available. To access the course, contact Biology & Environmental Science Department Head and Professor Chelsea Ward.
Keep up with campus events
Did you miss out on last week's Carnival in the Quad?
There will be more fun to come. Stay in-the-know about can't-miss campus events via text message. Enroll in AUM365 and get the 4-1-1 from Curtiss The Warhawk himself. Text curti$$ to 334-398-6025 to receive reminders about upcoming happenings.