Warhawk Spotlight: Kath Carter establishes endowed scholarship
Warhawk Spotlight: Kath Carter establishes endowed scholarship
AUM Office of Advancement | Jan. 23, 2017
Citizenship and Community: Auburn University at Montgomery alumna Kath M. Carter has pledged $100,000 to establish the Isla Mae Hallman Endowed Scholarship in the Auburn University at Montgomery School of Accountancy. This scholarship is for undergraduate students pursuing a Bachelor of Science in Accountancy who have a minimum GPA of 3.0 on a 4.0 scale.
Carter established the scholarship in memory of her mother, Isla Mae Hallman, who raised Carter and her eight siblings on an Iowa farm. Hallman instilled the importance of higher education in her children, all of whom went on to higher education of varying degrees.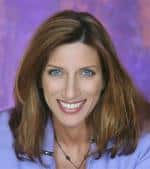 "I wish to personally thank Ms. Carter for her generous donation to help our students continue their education at Auburn University at Montgomery," said AUM Chancellor Carl A. Stockton. "This generous gift enables more students to have access to the personalized learning experiences at the university that Ms. Carter so clearly values."
In addition to the scholarship, Carter also named the women's locker room in the Wellness Center and was a featured speaker at the Imagine. Invest. Inspire. A Campaign for Auburn University at Montgomery kick-off event.
"Kath has been a faithful supporter of Auburn University at Montgomery for over 20 years," said Marilyn Ray, associate vice chancellor for Advancement. "It has been a privilege knowing her and helping facilitate her philanthropy."
Carter graduated summa cum laude from Auburn University at Montgomery in 1990 with a Bachelor of Science in Business Administration with a double major in Accountancy and Marketing. She has worked more than 25 years as a certified public accountant and currently serves as the Global Business Development and Accounts Leader in Transactions Advisory Services at EY LLP (EY), one of the world's largest professional services firms and one of the Big Four accounting firms. EY employs more than 220,000 people worldwide.
In addition to her work, Carter also serves on the boards of Friends of Prentice and Gift of Adoption. Also, she is a member of The Chicago Network and the Chicago Finance Exchange.
Dr. Rhea Ingram, Dean of the College of Business, also praised Carter's contributions to AUM.
"Student success is our primary purpose, and scholarship assistance reduces financial stress for our students," said Ingram. "The College of Business is grateful to Ms. Carter for her scholarship gift, and I personally thank her for her support and contributions to AUM and the College of Business over more than 20 years."
Imagine. Invest. Inspire. A Campaign for Auburn University at Montgomery has raised $19,476,000 for the university, far exceeding the $15.3 million goal. This includes more than $5.9 million in scholarship endowments and professorships, more than $2.6 million in endowed funds for excellence, and more than $10 million in various university program support.
(Editor's note: The Warhawk Spotlight features news about people, projects and programs at AUM that illustrate our Core Values. Need a refresher on our Core Values