Four AUM Honors students research peer pressure to send message to Class of 2024
By her own admission, Auburn University at Montgomery (AUM) junior Sarah Staton is not the best at choosing who she lets in her circle.
"I've had bad friends after bad friends," said Staton, a University Honors Program student majoring in marketing. "We have to be honest here, part of your peer group is your friends, who you want to be around. I have a long history of being influenced by who I surrounded myself with."
To challenge the belief that peer pressure alone plays a role in how many individuals choose their friends, Staton and AUM Honors students Tyler Golden, Tatiana Ervin and Catherine Boswell researched the common social problem for their spring semester Honors seminar: "HONR 2757: Seeing the Unseen." With the intent of sharing their findings with the freshman Class of 2024, the group titled their project: "The Freshman 2024 Project."
As part of their research, the group explored previous studies on peer pressure, groups, individuality and the concepts of "nature vs. nurture" and "being in the world, but not of the world" to determine how peer pressure shapes individuality.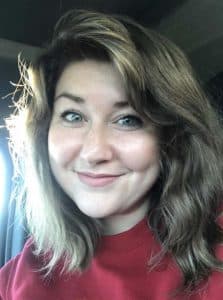 "At the beginning of this project, I felt like the decisions I've made were solely my own," said Boswell, a junior accounting major.
The group found that other factors are also at work. While some individuals retain the traits of their peer group, environmental influences such as where an individual lives and relationships with family members and friends can also impact the development of individuality. Also, the more an individual is aware of their own individuality, the less likely they are to pick up traits from peer groups, according to the group's research.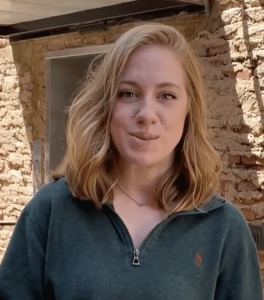 The group, which conducted their study with the support of Professor of English Lilian Mina, hopes their findings will help the Class of 2024 make better choices when choosing friends and avoid caving into peer pressure.
"The seminar aims to make students use rigorous research skills to challenge the fake news, bogus science, and lots of invalid arguments about a wide range of ideas and topics," said Mina, who taught the group's spring Honors seminar. "The purpose of this multi-genre project is to debunk a commonly accepted myth among the public, the goal of the final project in the course."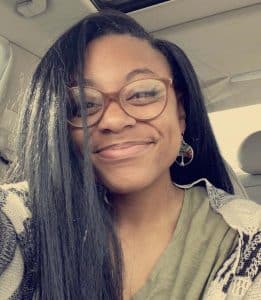 To help future AUM students learn from their research, the group documented their findings on a project website, as well as a meme page on Instagram, a TikTok video, in a public service announcement (PSA) video, and through personal interviews they conducted.
"It's so important to know who your friends are and to choose your friends wisely because it's inevitable that you will gain traits and pick up traits of the group," said Ervin, a junior nursing major and AUM softball player. "You want positive, not negative, traits."
Golden, a junior accounting major, said learning from their research is important for self-awareness.
"It's important for me to be able to keep track of myself because individuality is a big value of mine," he said.
The class project was a learning lesson for Stanton.
"I have learned that it's really about what I let dictate my journey," she said.
To watch the group's PSA and learn more about their research findings, visit The Freshmen 2024 Project website.