Warhawk Weekly 8–18: Welcome Week; Healthcheck; Office of Advancement changes
NEWS
Warhawk Welcome Week
Don't forget your Healthcheck
New changes to Office of Advancement
Meet AUM's new CECE director
Vote to make AUM a 2020 MGM Impact Maker
Zoom your way to personal fitness
Jobs for students
Parking reminder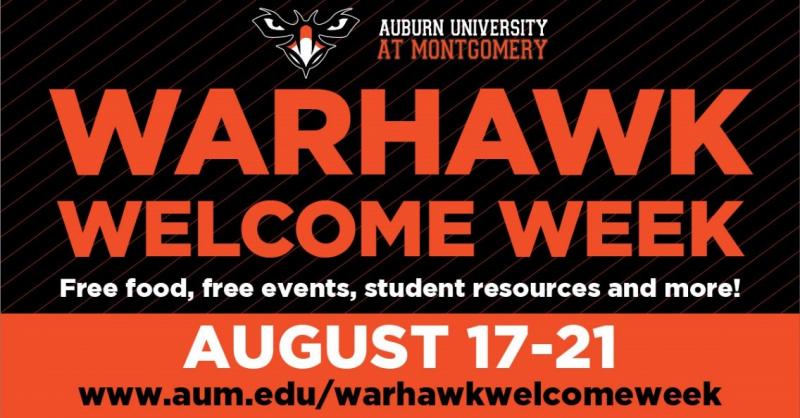 Welcome back! We're excited to see our students, faculty and staff in-person, as well as virtually, as we begin the 2020-2021 academic year.
We appreciate everyone wearing their masks and observing social distancing. As Curtiss says, "Cover your beak and watch your wingspan!"
And don't forget to drop in on our Warhawk Welcome Week events.
Remember to use AUM Healthcheck
Make AUM Healthcheck a part of your morning ritual. It's a quick, easy-to-use tool that will help you monitor personal health during the COVID-19 pandemic.
You can also care for yourself and fellow Warhawks by:
Covering your beak. Face masks are required in classrooms, public indoor spaces and outdoor campus spaces when social distancing is not possible.
Watching your wingspan. Remember to socially distance (6-foot buffer zones between yourself and others).
Washing your hands. Warm water and soap for 20 seconds, and keep that hand sanitizer handy.
We have posted flyers around campus to also remind you of these safety measures. For more information, check out our Back to Campus guide and other resources.
Let's have a great semester, everyone.
New changes to Office of Advancement
AUM wants to better serve its growing alumni family.
Under a new organizational structure, AUM's Office of Advancement will encompass all of the university's development and alumni-related initiatives. The restructuring also involved promoting staff members Eve Rhea and Valerie Rankin as the university refocuses its fundraising and alumni outreach efforts.
Rhea, who joined AUM in May 2019 as Executive Director of Development, will now serve as Associate Vice Chancellor for University Advancement. Rankin will now serve as Director of Alumni Affairs after serving as Coordinator of Alumni Affairs.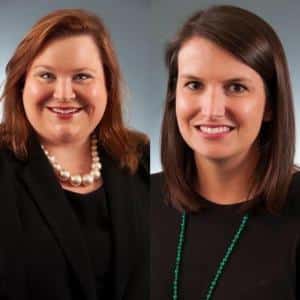 Meet AUM's new CECE director
Neal Kelley has spent his career preparing others for their careers and guiding organizations to achieve excellence. He will bring that same energy as AUM's new director of Continuing Education and Community Engagement.
In his new role, Kelley will be responsible for providing leadership, strategy and operational excellence for the sustained success of AUM's Office of Continuing Education and Community Engagement.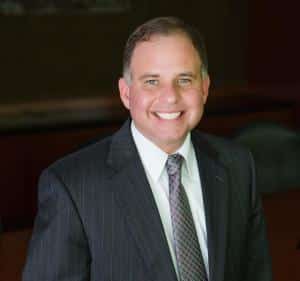 "This position plays a pivotal role in leading and expanding the footprints of continuing education and community engagement in the region," said AUM Provost and Senior Vice Chancellor Mrinal Varma. "Additionally, as a pillar of community support and engagement, Mr. Kelley will oversee, train, coordinate, facilitate, and provide targeted and customized educational programming for nontraditional students and adults."
Vote to make AUM a 2020 MGM Impact Maker
You still have time to vote to make AUM a 2020 MGM Impact Maker.
We're proud to have been nominated for the Montgomery Area Chamber of Commerce 2020 MGM Impact Makers award in the Large Business category.
For 50 years, AUM has prided itself on being a good neighbor and trusted community partner. Learn more about the awards and don't forget to vote!
Zoom your way to improved fitness
AUM's Wellness Center continues to offer virtual group fitness classes via Zoom. Work up a sweat without leaving your home.
Upcoming offerings include:
Tuesday
3 p.m. 30 Zumba Toning/30 Zumba with Monette
Wednesday
11 a.m. Yoga with Rebecca
12:30 p.m. 30 Grind/30 Butt & Gut with Angel
Thursday
11 a.m. Stretch, Strength & Stability with Mel
5:30 p.m. Full Body Tabata & Abs with Teresa
Friday
11:30 a.m. 30 Body Barre/30 Jungle Body Konga with Angel
Email [email protected] to register for your choice of classes and you'll receive a Zoom link with your confirmation.
Find Warhawk on-campus jobs in Handshake
Are you looking for work on campus? AUM's Career Development Center is ready to assist students with finding work on campus using Handshake, the university's online tool for connecting students with off-campus employers and on-campus job opportunities.
To begin your search and access Handshake, complete the following steps:
Go to MyAUM and select the Handshake link. You will be taken directly to the Handshake login page.
Register for an account in Handshake. Simply select Auburn University at Montgomery, complete a brief informational section, and you're all set!
Within the job search, you can search specifically for on-campus positions. To do this, select Jobs from the top menu bar and this should take you directly to the job search page.
To find positions designated as on-campus jobs, click the on-campus filter. This will give you all of the jobs that have been specified as on-campus positions.
You will find details regarding the job responsibilities, campus location, hours, and pay range.
If you need additional assistance with creating resumes and cover letters or preparing for interviews, visit the Career Development Center in Taylor Center 323 or email [email protected] for more information.
Register your vehicle for the 2020-2021 academic year
AUM students and employees can register their vehicles online through the MyAUM/Webster portal before picking up their parking decals.
If you haven't registered your vehicle online previously, you will be able to register it during one of the designated decal pickup times. Bring your vehicle's information (tag number, year, make, model, and color) with you so AUM Police can register the vehicle.
Decal registration and pickup times Students, faculty and staff can pick up parking decals for the 2020-2021 academic year and receive assistance with vehicle registration at the AUM Café (Taylor Center), from 8 a.m. to 6 p.m., on the following dates:
Tuesday, August 18
Wednesday August 19
Friday, August 21
Beginning Monday, Aug. 24, parking decals and hang tags can be picked up at the AUM Police office in Taylor Center 267.
Non-resident student parking permits: Payment is not required when you pick up your decal; the parking decal fee is charged to your student account. For questions about your student account, please contact the Student Accounts office.
Resident students: There will be no additional charge for residential parking permits. Resident Student parking permits are restricted to residential lots only and do not include general parking lots or the Wellness Center lot. If you wish to add a general parking pass that allows you to park on campus outside of Housing lots, you may register for the Housing/General permit. The additional fee will be charged to your student account. Any student who purchases an AUM License Plate will received their General Parking Permit for free. The fees will be adjusted when the permit is picked up.
Faculty/staff general permits: Parking for faculty and staff members who register for a General permit is restricted to white-lined parking spaces.
Faculty/staff reserved permits: Faculty/staff reserved parking spaces (orange-lined spaces) are available for $75 per academic year. Faculty/staff members who are re-registering an AUM License Plate will only pay a $5 administrative fee. Faculty/staff who register an AUM License plate for the first time will receive a reserved parking decal and hang tag at no charge. All fees will be adjusted when the parking permits are picked up.