Warhawk Weekly 5–30: Welcome back, students!; Education students complete certification
Warhawk Weekly 5–30: Welcome back, students!; Education students complete certification
Culture of Excellence: Customer Service at AUM
At AUM, Students First is our top Core Value and a commitment that takes intentionality each day. That commitment also necessitates that we treat our coworkers with that same customer-first mentality, and that our work also contributes to the needs of our students. Explore with AUM Human Resources a few keys to customer service and experience situations to apply those key approaches. How employees will benefit: Brainstorm strategies that can help take your customer service skills to the next level.
Thursday, June 1 | 9–11 a.m. | Library Tower, 10th floor East | Register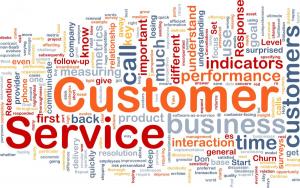 Housing Game Night
Had a successful week of classes and want to relax with some friends? Housing Game Night is the place for you! The Nest Recreation and Game Room is the coolest spot for games, pizza, and bonding with your fellow residents. The Housing and Residence Life team looks forward to seeing you there!
Tues., June 6 | 4–6 p.m. | The Nest Recreation and Game Room
Arts and Sciences invites public to Mini-College
Auburn University at Montgomery's Mini-College, hosted by the College of Arts and Sciences, allows adults interested in lifelong learning to spend two days on campus engaging with some of the university's best teachers and leading scholars. Presentations and discussions will focus on topics across the arts and sciences spectrum, from history and literature to cosmology and psychology.
Tuesday, June 13–Wednesday, June 14 | Auburn University at Montgomery | Register
Kickoff to Summer Cookout
It's officially summer, and Housing and Residence Life is ready to celebrate! Do you like burgers, hot dogs, and games? If so, join us in the shade for some tasty food and lots of fun!
Tues., June 20 | 4 p.m. | Warhawk Hall grilling stations
Gain certification as Project Wild educator
Join the College of Education for a morning of environmental education and receive your certification as a Project Wild educator. Project Wild curriculum is a wildlife-focused conservation education program designed for elementary educators.
All curriculum materials will be provide free of charge by the Alabama Department of Conservation and Natural Resources. See the curriculum at Project Wild's website.
Space is limited, so sign up today by emailing [email protected].
Wed., July 26 | 8 a.m.–noon | AUM Reading Center (Liberal Arts 112)
Retirement reception for Marilyn Ray
Faculty and staff are invited by the AUM Office of Advancement to a retirement celebration in honor of Marilyn Ray, associate vice chancellor of Advancement.
Wednesday, May 31 | 4–6 p.m. | Office of Advancement, 7515 Halcyon Summit Drive, Suite 102
Clubs and Orgs – Get Visibility
Each semester the Office of Orientation and Transitions puts on the Weeks of Welcome — better known as WOW. During these weeks, clubs and organizations have the opportunity to host an event on campus from sponsoring a business breakfast to putting on an activity for all of our Warhawks.
Weeks of Welcome will last throughout the first few weeks of the new semester. If you are interested in having an event at Fall 2017 WOW, please fill out the online application. Fall 2017 WOW events are due by July 1, 2017.
Additionally, this summer, the Club and Organization Fair will be held during WOW events rather than during Orientation and Transition sessions. The Club and Organization Fair will have two dates:
August 22 | 11:30 a.m.–1 p.m.
August 30 | 5:30 p.m.–7 p.m.