Warhawk Weekly 10–3: Kemp elected state rep.; Moon Festival & Confucius Institute Day
Warhawk Weekly 10–3: Kemp elected state rep.; Moon Festival & Confucius Institute Day
AUM IN THE NEWS
PRINT & ONLINE
TV (please note: footage is only available for 30 days)
HOME GAMES @ AUM
Volleyball vs. University of Alabama in Huntsville | Fri., Oct. 6 | 4 p.m.
Volleyball vs. Spring Hill College | Fri., Oct. 6 | 6 p.m.
Volleyball vs. University of North Alabama | Sat., Oct. 7 | 3 p.m.
Kemp elected state rep. for SWCA
Matthew Kemp, coordinator for the Learning Center, was elected as the Alabama state representative for the Southeastern Writing Center Association.
Kemp is an alumnus of Auburn University at Montgomery and has been serving as the coordinator for the Learning Center since 2015.
The Southeastern Writing Center Association was founded in 1981 to advance literacy; to further the theoretical, practical and political concerns of writing center professionals; and to serve as a forum for the writing concerns of students, faculty, staff and writing professionals from both academic and nonacademic communities in the southeastern region of the United Sates. A member of the International Writing Centers Association (IWCA), an NCTE Assembly, the SWCA includes in its designated region: North Carolina, South Carolina, Virginia, Florida, Georgia, Tennessee, Alabama, Mississippi, Kentucky, Puerto Rico, and the American Virgin Islands.
Moon Festival & Confucius Institute Day
The Moon Festival will celebrate the fourth annual worldwide Confucius Institute Day. The celebration, which will open with an interactive dragon dance, will include activities such as ethnic dance performances, cake and tea tastings, and games.
Please RSVP to Janice Yang at 334-244-5922 or [email protected].
Wed., Oct. 4 | 5:30–7:30 p.m. | 10th floor, Library Tower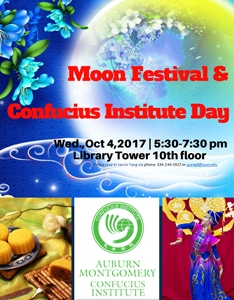 Overwhelmed? Anxious? Learn how to relax!
Life can be overwhelming. Counseling and Health Promotion Services can help.
This series of workshops will expand your toolbox of techniques that you can use to relax when you are feeling stressed out. The events are open to all students, faculty and staff.
All workshops are located in the Global Education Center, Taylor Center 219.
Emotional Freedom Technique
Thurs., Oct. 5 | Noon–1 p.m.
Progressive Muscle Relaxation
Mon., Oct. 9 | 3:30–4:30 p.m.
Thurs., Oct. 12 | Noon–1 p.m.
Laughter Wellness
Mon., Oct. 16 | 3:30–4:30 p.m.
Thurs., Oct. 19 | Noon–1 p.m.
Focused Attention Meditation
Mon., Oct. 23 | 3:30–4:30 p.m.
Thurs., Oct. 26 | Noon–1 p.m.
Coloring Relaxation
Mon., Oct. 30 | 3:30–4:30 p.m.
Thurs., Nov. 2 | Noon–1 p.m.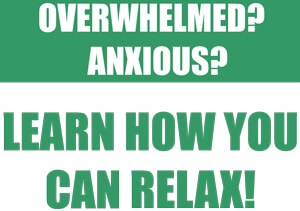 Business Breakfast series begins
OutReach at Auburn University at Montgomery's Business Breakfast series begins Oct. 3. Each breakfast lecture is $30 for AUM students and employees or $35 for general admission. Tables of 8 can be reserved at a discounted rate for AUM departments.
Registration is required.
Bruce Pearl, Head Men's Basketball Coach at Auburn University
Tues., Oct. 3 | 7:30–9 a.m. | Wynlakes Golf & Country Club
J. Walker Smith, Exec. Chairman of Kantar Futures
Thurs., Nov. 9 | 7:30–9 a.m. | The Marriott Legends at Capitol Hill
Phil Bush, Director of MavRen Marketing and Sales
Tues., Jan. 23 | 7:30–9 a.m. | Wynlakes Golf & Country Club
Peggy Brockman, Author, inspirational speaker and business coach
Tues., Feb. 27 | 7:30–9 a.m. | The Marriott Legends at Capitol Hill
William Espey, Branding Visionary for Chipotle Mexican Grill
Tues., Mar. 20 | 7:30–9 a.m. | Wynlakes Golf & Country Club
Study Abroad Fair
The 5th Annual Study Abroad Fair will be held Oct. 5. During the fair, AUM students will be able to discover 2018 Study Abroad programs and available scholarships from Study Abroad faculty directors and ambassadors. Visitors also will have an opportunity to explore different languages and cultures.
Thu., Oct. 5 | 11 a.m.–2 p.m. | Taylor Center 230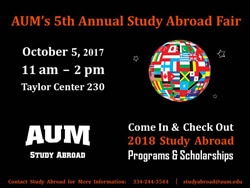 AUM Promenade Concert
The Promenade Concerts at AUM present pianist Jeremy Samolesky in concert.
Samolesky, a native to Manitoba, Canada, currently serves as the associate professor of piano at Auburn University. Known for his passion for both solo and collaborative performances, Samolesky has appeared in concert as soloist and chamber pianist throughout North America, South America, Europe and Asia, including a full recital at the Kennedy Center in Washington D.C., which was broadcast nationally on National Public Radio's "Performance Today."
Thu., Oct. 19 | 7:30 p.m. | Goodwyn Hall 109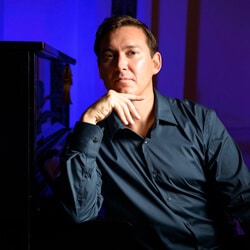 ZooBoo 2017
Halloween is here and that means it's time for ZooBoo! Volunteering for ZooBoo is a Housing and Residence Life tradition, and this year, we want you to be a part of it. The Montgomery Zoo provides dinner and costumes, and we'll provide transportation. You just come with your best scary faces and heart for your community!
Fri., Oct. 27 | 5 p.m. | Meet at the Nest
AUMCappella, AUM Chorus Fall Concert
AUMCappella and AUM Chorus will host it's Fall Concert in November.
While primarily for the benefit of AUM students, members of the ensemble include faculty, staff, alumni, and friends of the university as well. The literature performed represents a broad range of genres including classical, folk songs, spirituals, Broadway show tunes, and other popular styles.
Thu., Nov. 30 | 7:30 p.m. | Goodwyn Hall 109