Warhawk Weekly 9–26: AUM library transitions; Alumna reprints book
Warhawk Weekly 9–26: AUM library transitions; Alumna reprints book
AUM IN THE NEWS
PRINT & ONLINE
TV (please note: footage is only available for 30 days)
HOME GAMES @ AUM
Men's Soccer vs. University of West Alabama | Fri., Sep. 29 | 5 p.m.
Men's Soccer vs. University of Alabama in Huntsville | Sun., Oct. 1 | 3:30 p.m.
Women's Soccer vs. University of West Alabama | Fri., Sep. 29 | 7:30 p.m.
Women's Soccer vs. University of Alabama in Huntsville | Sun., Oct. 1 | 1 p.m.
AUM Library transitions to new system
The AUM Library is excited to announce the successful transition over to the new AUM Interlibrary Loan (ILL) system. The new system has streamlined ILL requesting processes for both users and library operators; however, the basic functions of requesting and receiving non-AUM material will remain the same.
The links on the AUM Library website have been updated to reflect the changes so please feel free to tour the new system at your leisure.
Over the coming days and weeks, the AUM Library will circulate more training information about the new system. In the meantime, if you have questions or concerns, please contact Karen Williams at [email protected] or Jessica Hayes at [email protected].
Alumna reprints book on recovery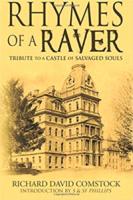 Alumna Schahresad Forman Phillips (M.S., Psychology, 1999) and her husband have reprinted the book Rhymes of a Raver: Tribute to a Castle of Salvages Souls.
The book was written by Richard David Comstock about his time recovering from alcoholism at the New Jersey State Hospital at Greystone Park. An adventurer and horticulturist, Comstock credited the Greystone staff with his successful treatment and return to an active and productive life, after which he went on to create his own landscaping and horticultural business.
Forman, who published the book under the name Sherri Phillips, reprinted the book in honor of her father, Dr. Jacob Forman, who worked at Greystone as a dentist from 1960-1972 and will be honored in an upcoming exhibit on the hospital by the Morris County Historical Society.
Suggest the next Common Reading book
The committee for the AUM common reading program, AUM Connected, has opened its annual survey for suggesting the next common reading book. The book will be used in the 2018-2019 academic year freshman college success course, UNIV 1000, and other courses, and will, hopefully engage upper-level students, faculty and staff across campus.
Please keep these guidelines in mind as you make your suggestion:
reasonable length (under 350 pages)
availability in paperback (and possibly electronic formats)
subject that appeals to a multidisciplinary audience of students and faculty/staff
themes that can provoke thoughtful discussions
potential to facilitate a series of lectures or other events (such as film showings) throughout the year
Please submit your suggestion by Sept. 30 and include an explanation of why you think this book would be a good selection. Feel free to suggest lecture topics and other events. (One book suggestion per person.)
Once we have a list of suggestions, the committee will narrow the list down and send out another survey for faculty and staff to vote.
Day of Giving set for Feb. 14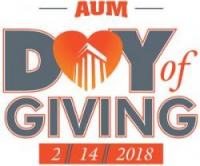 Mark your Calendar for Feb. 14, 2018. AUM Day of Giving is back! AUM's Office of Advancement is looking for projects that are compelling, unique, specific to AUM, and will appeal to potential donors. Start brainstorming ideas for a project for your department/unit/program!
The deadline for submissions is close of business on Friday, Sept. 29. Project managers will be contacted by Friday, Oct. 6 if their project is selected. If you have questions or would like to discuss ideas, call Marie Harrington at 244-3596 or email at [email protected].
Filibuster accepting submissions
The Filibuster, AUM's literary magazine, is accepting poetry, prose, photographs and artwork for its 2018 issue.
Any student currently enrolled at AUM may submit his or her work as an attached file (.txt, .doc, or .docx) to [email protected]. Students should title their file using the following pattern: Last Name_Title of Story_Genre. Written work should be in Times New Roman, 12 pt.-font and double-spaced. Files containing photographs or scanned artwork (.png, .jpeg, or .bmp) should be at least 300 PPI.
There is no limit on the number of submission per student. The deadline for submissions is Dec. 31, 2017.
For more information, contact the 2018 issue editor, Caitlin Celka at [email protected].
Give back, donate blood
It's the right time to reflect on small things each of us can do to make our community a better place. One simple and meaningful way to give back is to donate blood. The AUM Department of Athletics will host its first American Red Cross blood drive of the 2017-18 school year.
Given how devastating the last month has been due to hurricanes, the need for blood is a critical level. Your generous gift can help save up to three lives and change them forever.
Please make this the week you commit an hour of your time to help others.
If you would like to designate a time to give you can sign up online, and for more information on other ways to help give back, please visit www.redcrossblood.org/.
Tues., Sept. 26 | 10 a.m.–3 p.m.| Taylor Center 230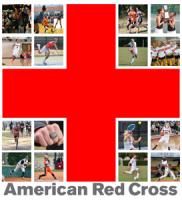 Midterm Madness!
The WASC, AUM Library, Learning Center, and Center for Disability Services present Midterm Madness.
Located in the WASC (on the 2nd floor of the Library Tower), there will be therapy dogs for stress relief, test materials and snacks provided, and advising available.
Tues., Sept. 26 & Wed., Sept. 27 | All day | WASC (2nd floor of the Library)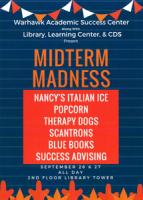 Graduate Colloquium
Three of the top graduate students in the Master's of Liberal Arts program will deliver presentations on their recent projects:
Emily Cavanaugh (History), "The Mendicants and the Merchants: Poverty and Preaching in a Profit Economy
Bryan Warren (English), "The Reach of Haiku"
Elizabeth Huggins (English), "Southern Regionalism vs. Classroom Standards"
Light refreshments will be served.
Wed., Sep. 27 | 12:30–2 p.m. | Taylor Center 223
Overwhelmed? Anxious? Learn how to relax!
Life can be overwhelming. Counseling and Health Promotion Services can help.
This series of workshops will expand your toolbox of techniques that you can use to relax when you are feeling stressed out. The events are open to all students, faculty and staff.
All workshops are located in the Global Education Center, Taylor Center 219.
Guided Meditation
Thurs., Sept. 28 | Noon–1 p.m.
EFT (Emotional Freedom Technique)
Mon., Oct. 2 | 3:30–4:30 p.m.
Thurs., Oct. 5 | Noon–1 p.m.
Progressive Muscle Relaxation
Mon., Oct. 9 | 3:30–4:30 p.m.
Thurs., Oct. 12 | Noon–1 p.m.
Laughter Wellness
Mon., Oct. 16 | 3:30–4:30 p.m.
Thurs., Oct. 19 | Noon–1 p.m.
Focused Attention Meditation
Mon., Oct. 23 | 3:30–4:30 p.m.
Thurs., Oct. 26 | Noon–1 p.m.
Coloring Relaxation
Mon., Oct. 30 | 3:30–4:30 p.m.
Thurs., Nov. 2 | Noon–1 p.m.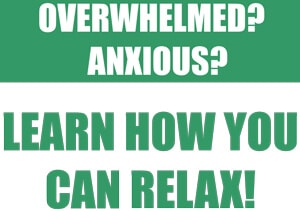 'Liberty and Justice' produced by Theatre AUM
Theatre AUM's season opening production is Liberty and Justice, Scenes, Songs and Monologues. The show can be seen in Theatre AUM, located in the Taylor Center on Sep. 28, 29, and 30 at 7:30 p.m. and Oct. 1 at 2 p.m.
General Admission is $10. Senior citizens, students, and military tickets are $5. If you are AUM faculty, staff or student, tickets are free if you present an AUM ID.
For more information, contact the theatre office at 334-244-3632.
Sept. 28–30, Oct. 1 | 7:30 p.m., 2 p.m. | Theatre AUM
'Faith and Fantasy' at Goodwyn Gallery
The Department of Fine Arts is presenting "Faith and Fantasy: the German Expressionist Woodblock Prints of Hans Grohs (1892–1981)," on view in Goodwyn Gallery, Mon., Aug. 21 –Fri., Sep. 29. The exhibition features 26 original woodblock prints by artist Hans Grohs, drawn from the department's art collection.
Until Fri., Sep. 29 | Goodwyn Hall 101
M.A.N.E. community service opportunity
Are you passionate about animals and serving others? Do you need community service hours? Join Housing and Residence Life for their monthly community service effort at Montgomery Area Nontraditional Equestrians –– a charity which uses horses to assist children and adults with special needs. Transportation and lunch is provided in exchange for your service.
Fri., Sep. 29 | 9:30 a.m. | The Nest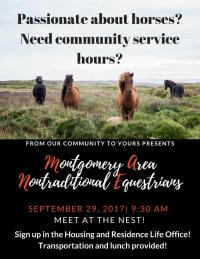 AUM Mathematics Colloquium
Dr. Mehmet Sahinoglu will be speaking on the "Sahinoglu-Libby (SL) Probability Density Function," and its applications to repairable cyber-physical systems availability risk estimation.
There will also be a math, engineering, and computer science clubs social gathering prior to the colloquium. Refreshments will be served.
Fri., Sep. 29 | 1 p.m. | Goodwyn Hall
Business Breakfast series begins
OutReach at Auburn University at Montgomery's Business Breakfast series begins Oct. 3. Each breakfast lecture is $30 for AUM students and employees or $35 for general admission. Tables of 8 can be reserved at a discounted rate for AUM departments.
Registration is required.
Bruce Pearl, Head Men's Basketball Coach at Auburn University
Tues., Oct. 3 | 7:30–9 a.m. | Wynlakes Golf & Country Club
J. Walker Smith, Exec. Chairman of Kantar Futures
Thurs., Nov. 9 | 7:30–9 a.m. | The Marriott Legends at Capitol Hill
Phil Bush, Director of MavRen Marketing and Sales
Tues., Jan. 23 | 7:30–9 a.m. | Wynlakes Golf & Country Club
Peggy Brockman, Author, inspirational speaker and business coach
Tues., Feb. 27 | 7:30–9 a.m. | The Marriott Legends at Capitol Hill
William Espey, Branding Visionary for Chipotle Mexican Grill
Tues., Mar. 20 | 7:30–9 a.m. | Wynlakes Golf & Country Club
Moon Festival & Confucius Institute Day
The Moon Festival will celebrate the fourth annual worldwide Confucius Institute Day. The celebration, which will open with an interactive dragon dance, will include activities such as ethnic dance performances, cake and tea tastings, and games.
Please RSVP to Janice Yang at 334-244-5922 or [email protected].
Wed., Oct. 4 | 5:30–7:30 p.m. | 10th floor, Library Tower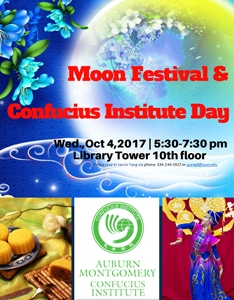 Hot Topics Café: Culture or Costume?
America is a melting pot and that means exchanging and sharing cultures. But where is the line between appreciating a culture and appropriating it?
Join Housing and Residence Life for an honest, student-led discussion about blackface, clothes, culture, and everything in between.
Wed., Oct. 11 | 7 p.m. | The Landing in the Nest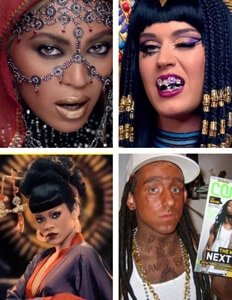 Showtime at the Apollo
Are you an undiscovered celebrity? Got a talent that's going to make you famous? Show it off at Housing and Residence Life's "Showtime at the Apollo," where AUM students can showcase their talents before a roaring, adoring crowd.
Snacks will be served. Contact [email protected] for information about signing up to perform. Sign up online. Submissions due Oct. 12.
Tue., Oct. 17 | 7 p.m. | The North Commons Circle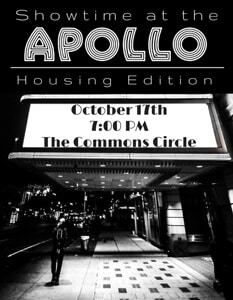 Study Abroad Fair
The 5th Annual Study Abroad Fair will be held Oct. 5. During the fair, AUM students will be able to discover 2018 Study Abroad programs and available scholarships from Study Abroad faculty directors and ambassadors. Visitors also will have an opportunity to explore different languages and cultures.
Thu., Oct. 5 | 11 a.m.–2 p.m. | Taylor Center 230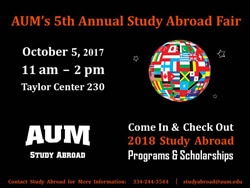 Immigration Forum
The University Honors Program and the Office of Diversity and Inclusion are hosting an immigration forum. There will be a panel discussion featuring a diverse group of speakers. Each panelist will answer the prompt, "What I wish everyone understood about immigration" within a 5–7 minute time frame. The members of the audience will then have the opportunity to ask questions and panelists will be able to respond and debate each other.
Thurs., Oct. 12 | 7 p.m. | Goodwyn Hall 109
AUMazing Health and Wellness Fair
Departments across campus are joining together Oct. 17 to host the AUMazing Health and Wellness Fair, a health awareness event that will include information and screening booths represented by AUM departments and local businesses as well as a raffle of gifts.
The mission of AUMazing Health Wellness is to encourage habits of wellness; increase factors and resources contributing to well being; and inspire individuals to take responsibility for their own health.
Booths at the fair will include services such as health assessments, self-breast exam information, screenings for depression and eating disorders, blood glucose testing, body composition assessments, information on fruit and vegetable benefits, hearing tests, and information on accommodations for students with disabilities.
The fair is a collaboration of the School of Nursing, the Student Health Center, the Department of Kinesiology, The Wellness Center, Center for Disability Services, Counseling and Health Promotion Services, and the Departments of Communication Disorders and Medical and Clinical Laboratory Services.
For information, contact Hillary K. Porter, Student Health Center, at 334-244-3281 or [email protected].
Tue., Oct. 17 | 10 a.m.–2 p.m. | Taylor Center 230
'Know Dope' film with WSFA's Josh Johnson
Prescription painkiller abuse and overdose are on the rise in Alabama. In an effort to combat this growing epidemic, the United States Attorney's Office for the Middle District of Alabama will sponsor the showing of Know Dope, a documentary aimed at educating students and young adults about the dangers of addiction. The film focuses on the dangers and effects of heroin addiction on the lives of two Alabama natives.
Students, faculty, and staff are invited to view the film on Wed., Oct. 25. Special guest Josh Johnson, WSFA meteorologist, also will speak and share his personal story.
This event is a joint effort of Counseling and Health Promotion Services, the Department of Athletics, Student Involvement and Leadership, UNIV, and the Warhawk Academic Success Center to educate the AUM community about the heroin epidemic in Alabama.
Wed., Oct. 25 | Film viewing times: 9:30 a.m., 3:45 p.m., 6:30 p.m. | Taylor Center 221–223
Flu shots available through Student Health Services
Student Health Services now has flu shots available for $25. There is a $0 copay for those insured by BlueCross and BlueShield.
The clinic (Moore Hall 102) will be open Monday through Friday from 9­–11 a.m. and 1–4 p.m. to provide the vaccines, available to all faculty, staff, students, and dependents 3 years of age and up.
More bang for your buck at the Roost
Meal plan options and Mighty Mondays
Each full time student taking at least 12-hours is automatically placed on one of the following meal plans:
Residential: 600 Dining Dollars = $600
Commuter: 100 Dining Dollars = $100
However, a student can add more dining dollars to their current plan with one of three options below; these are all voluntary plans that are added in addition to the current meal plan options.
165 dining dollars for $150
225 dining dollars for $200
600 dining dollars for $525
In addition, AUM Dining Services will also be offering Mighty Mondays starting Mon., Aug. 28. On Mighty Monday, there will be All You Care to Eat specials for only $9.99 per person.
For more information, visit AUM Dining Services online or call 334-244-3578.