Warhawk Weekly 1–31: Fund named for McEnerney; Homecoming 2017
Warhawk Weekly 1–31: Fund named for McEnerney; Homecoming 2017
Warhawk Spotlight: Citizenship and Community
Haigh, McNeilly honor McEnerney with endowed fund
Dr. Jamey Haigh ('05, '09) and Ms. Samantha McNeilly ('04, '09) recently established the McEnerney-Haigh-McNeilly Endowed Fund for Excellence in the Auburn University at Montgomery Library.  It is named in honor of Martie McEnerney, a friend of the Library, and will specifically support the Public Services department within the Library.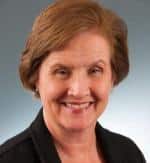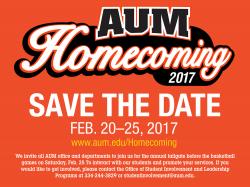 Melissa Robinson named new AUM head volleyball coach
Auburn University at Montgomery Interim Director of Athletics Jessie Rosa has announced the hiring of Melissa Robinson as the volleyball program's new head coach.
Robinson joins the Warhawks following a two-year stint at Tuskegee University. She is the second head coach in the history of the program, which will begin play in the fall of 2017.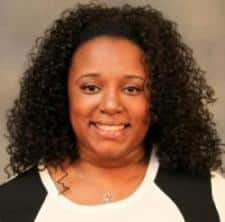 Graduate students: Apply for Alumni Association scholarship today
The Auburn University at Montgomery Alumni Association is accepting applications for its 2017–18 Graduate Study Merit Scholarships through March 1.
To be eligible, students must be fully admitted to an AUM graduate program; must have completed at least nine hours of graduate study courses; and have a current grade-point average of 3.4 or higher on a 4.0 scale.
Interested students can email [email protected] with questions or for an application. A completed application will include, among other things, two letters of support (preferably from AUM faculty or staff), a 250-word essay on career objectives and a current resume. Applicants will be notified of their award status by mail.
AUM growing international enrollment
Auburn University Montgomery is part of a growing trend in recruiting international students. AUM values these students for the diversity they bring to our campus. Interested in learning more about the Office of Global Initiatives?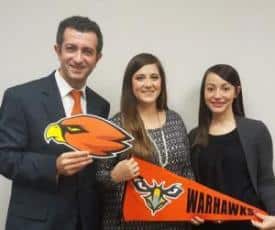 Tech Tuesday: Dealing with Smog in China
Find out how to protect against smog and gain insight for study abroad.
Presenter: Ling Chen Kelley
Today, Jan. 31 | 12:15–1 p.m. | Taylor Center 147 | Sponsored by the Center for Disability Services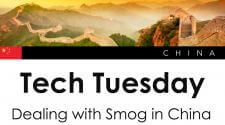 Meet & Move with Staff Council
Faculty and staff are invited to come join your AUM colleagues and friends at the Staff Council Get Together!
Today, Jan. 31 | 2­–3 p.m. | The Landing in The Nest (adjacent to Warhawk Hall)
BINGO Night
Join the women of Sigma Gamma Rho Sorority Inc. as they host their first social program, BINGO Night. The organization will be providing an evening of fun, food and prizes. This event is open to all students.
Today, Jan. 31 | 7 p.m. | Library Tower, 10th floor East | Sponsored by Student Involvement and Leadership Programs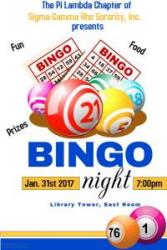 WASC 3rd anniversary celebration
The Warhawk Academic Success Center staff invites the entire campus to help the center celebrate student success and its third year at AUM!
Wednesday, Feb. 1 | 11 a.m.­–2 p.m. | Warhawk Academic Success Center, 2nd floor, Library
College of Business hosts 2016–17 Entrepreneurial Speaker Series
Designed to promote innovative thought, entrepreneurial perspectives and lively discussion, the 2016-17 Entrepreneurial Speaker series will involve multiple business leaders providing discussions on various themes.
Join us for the next speaker series, which will include Dr. L. Simone Byrd, a public relations professor and entrepreneur, and Tara Dixon, a founding partner of Research and Evaluation Group, LLC. Byrd will be giving the speech Communicating Your Plan and Vision: Delivering an Award-Winning Pitch, and Dixon will be presenting Do I Have Something: Market Feasibility.
Breakfast will be provided. Please register online.
Friday, Feb. 3 | 8:30–11:30 a.m. | Library Tower, 10th floor
AUM-SPLC meeting
The AUM-SPLC on Campus Club, a student-led organization launched last semester to advocate for tolerance of diversity and inclusion on campus, will hold an informational meeting on Feb. 7.
Club members and any interested AUM students, staff or faculty members are invited to meet the club officers, faculty advisor, and the new national SPLC-on-Campus Coordinator. Hear about the club's forthcoming events and activities for the spring semester, and sign up for the field trip to the SPLC Civil Rights Memorial Center in March while you mingle with old and new friends.
For information, contact the club's faculty advisor, Dr. Pia Knigge, at [email protected] or visit the Facebook page of AUM Chapter – SPLC on Campus.
Tuesday, Feb. 7 | 7 p.m. | Goodwyn Hall 111 | Sponsored by Student Life
Chinese New Year and Lantern Festival Celebration
Don't forget to RSVP for AUM's annual Chinese Lunar New Year and Lantern Festival Celebration by Feb. 6.
The event will take place Feb. 11, and guests can enjoy Chinese culture, food and entertainment. The celebration, hosted by AUM's Confucius Institute in partnership with the Central Alabama Association of Chinese (CAAC), will feature numerous performances of traditional Chinese arts followed by a dinner.
Admission prices are as follows:
Non-CAAC member                $12
CAAC member                        $8
Students with ID                      $8
Children age 3-10                    $5
Children 3 and under               Free
To attend, RSVP by Feb. 6, 2017, to [email protected] or 334-244-3012 for registration and ticket information.
Saturday, Feb. 11 | 2:30 p.m. | Alcazar Shrine Temple, 555 Eastern Blvd.
AUM Day of Giving
Mark your calendars for #AUMDayofGiving 2017, a special, 24-hour fundraising initiative on Tuesday, Feb. 14!
Show your love for AUM by supporting the many projects and programs from the colleges and departments seeking private support. A social media based initiative, AUM has ambassadors from all areas of the campus who will utilize their personal social media accounts, as well as the official AUM Facebook pages, Twitter and Instagram accounts to promote their AUM projects. Keep an eye out on AUM Facebook pages, Twitter and Instagram for information on projects that need your support!
AUM Projects:
Curtiss the Warhawk
Kinesiology
The Learning Center
The Library
Medical and Clinical Laboratory Sciences
Operation Warhawk Assist
Student Athlete Advisory Committee
Study Abroad
University Honors Program
Keep an eye out for more details on the projects and how you can show your love for AUM on this special day!
For more information, visit www.aum.edu/dayofgiving.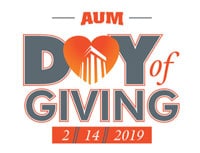 2017 Human Resource Professionals conference
This one-day conference will provide professionals in personnel administration, human resources, training and development, talent management, and human capital management an opportunity to hear from field experts who will be addressing an array of critical and relevant topics.
Registration is required. Tickets are $119, or $99 for AUM staff and students. AUM staff and students must call 334-244-3804. Online registration can be found through OutReach at AUM.
Wednesday, Feb. 15 | 8:30 a.m.–4:30 p.m. | Taylor Center
I 'Heart' UNIV
Come join us to celebrate UNIV and student success at AUM.  Goals of "I 'Heart' UNIV" include recognizing former and current UNIV students and instructors and recruiting new instructors. A slide show and handouts about the course and program will be included as well as pizza, drinks, cake, UNIV swag, and drawings for door prizes.
For more information about UNIV for students, visit the AUM UNIV-1000 page. For more information about becoming a UNIV instructor, visit AUM's page on why you should teach UNIV.
Faculty and staff interested in teaching UNIV should apply by March 1, 2017. For information, contact Amy Ingram at [email protected] or 334-244-3153.
Wednesday, Feb. 15 | 11 a.m.–1 p.m. | Library Tower, 10th floor East
Theatre AUM's 'Coupler' opens Feb. 16
Theatre AUM's production of Coupler, a new and original work by Meredith D. Levy, opens Feb. 16.
The play, which will be directed by Neil David Seibel, involves six Londoners who are about to discover that the entire world is made of love, trust, and a little bit of pixie dust
Coupler follows the twists and turns in the lives of the occupants of the last car of the Northern line, who are looking for love and struggling to trust. With the help of some pixie dust, and a particularly vocal tube train, they work to connect, listen, and eventually — inevitably — grow up.
The show dates are Feb. 16, 17, and 18 and Feb. 23, 24, 25, and 26. Show times are 7:30 p.m. Monday thru Saturday, and 2 p.m. for the Sunday matinee.
The playwright, Meredith Dayna Levy, will join the audience on Feb. 24 for a post-show discussion.
General admission tickets are $10. Senior citizen, military, and student tickets are $5. AUM students, faculty and staff are free with ID.
Thursday, Feb. 16 | 7:30 p.m. | Theatre AUM, located in the Taylor Center
Shed pounds while assisting Kinesiology study
Looking to shed some of that holiday weight and increase fitness? The Department of Kinesiology is conducting a study on interval training and fitness, metabolism, and body composition. You will undergo four weeks of training three days per week in our lab. You are eligible to participate if you are between 18 and 50 years old and in good health.
Contact Dr. Matt Schubert at [email protected] for more information!
The department also offers fitness and body composition assessments to the public. Contact [email protected] for a list of services and fees.
AUMazing spring workshops are back
After reaching more than 130 students during their successful launch in Fall 2016, the AUMazing Workshop Series started again this week and will continue through the semester!
Sponsored by the Warhawk Academic Success Center, Learning Center, Career Development Center, and YOUR Library, these free workshops introduce attendees to library and academic support resources that will help them on their academic journey.
All workshops will be held in the Library Computer Lab on the 2nd floor of the AUM Library Tower. While registration isn't required, it is encouraged as seating is limited! You can register electronically via the AUM Library calendar or choose from the times listed below!
Refreshments will be provided at all workshops and for UNIV students, the workshops count towards the required Supplemental Instruction in their Warhawk Passport!
Encourage your students or come and learn how you can become AUMazing! If you have any questions, please contact Jessica Hayes at [email protected].
February 2 — "I just got Assigned A Research Paper! Now What?!": Starting the Research Paper Process with the AUM Library"
February 6  — Taking Good Notes in Class!
Political Film Series kicks off Feb. 8
Get ready for another semester of exciting films in the Political Film Series sponsored by the Department of Political Science and Public Administration and the College of Public Policy and Justice. All films start at 7 p.m. with an introduction to the film subject and context. Audience discussion follows the screening.
• 13TH (2016; TV–MA) — Black History Month feature | Feb. 8 | Goodwyn Hall 109
• Anita (2013; NR) — International Women's Rights Day feature | March 8 | Goodwyn Hall 109
• Deepwater Horizon (2016; PG-13) — Earth Day feature | April 20 | Goodwyn Hall 111
The Political Film Series is made possible thanks to a grant from the Ida Belle Young Special Projects Fund. The event is free and open to the public; popcorn and soda are complimentary. For further information or to receive email updates, please contact Dr. Pia Knigge at [email protected] or 334-244-3834.
Students: Improve your résumé
Release the power of your résumé with Résumé Breakout, a series of workshops and labs designed to help students create effective résumés and other professional job search materials. Students will learn tips for building a strong and effective résumé from industry professionals and get one-on-one résumé assistance from Career Development Center specialists.
The Résumé Breakout workshops will feature a recruiting professional presenting best practices for creating résumés and other job search materials in specific career fields and/or industries including professionals in Public Education, Law Enforcement, Banking and Human Resources. Students can register for all workshops through WarhawkCareers on the MyAUM portal.
Specialists in the Career Development Center will host Résumé Breakout lab sessions on Thursdays from noon­–1 p.m. throughout the spring semester (excluding Spring Break). Any student seeking assistance in creating resumes or other job search documents is welcome to attend.
In addition the CDC will host evening résumé labs from 5–6 p.m. in Clement 110 on the following dates:
Thursday, Feb. 9
Thursday, Feb. 23
Thursday, March 9
Thursday, March 30
Thursday, April 13
Registration is not required for the résumé lab sessions.
Please contact the Career Development Center at [email protected] or 334-244-3344 for more information.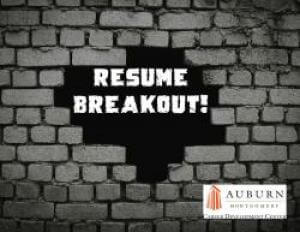 Sigma Gamma Rho interest meetings
Sigma Gamma Rho Sorority, Inc. is returning to AUM Spring 2017. Please join the organization at its next informal interest meeting.
February 22 | 7:30 p.m. | Library Tower, 10th floor South Room
Flash Talks combines speed dating, tech mixer
This year, the annual Faculty Development Institute Technology Speed Dating event and the AUM Staff Council's Tech Mixer are being combined into one grand event: Flash Talks. The principle is the same: hear how AUM faculty and staff are using technology in teaching and learning and in the work environment in short visual presentations.
Wednesday, Feb. 22 | 11 a.m.–1 p.m. | Taylor Center 230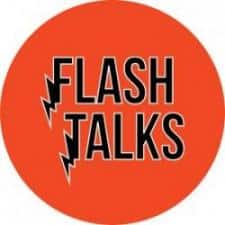 Spring 2017 College of Arts and Sciences Lecture Series
Emory professor emeritus to lecture on 'liberal education and the civil character'
Dr. Ann Hartle, professor emeritus of philosophy at Emory University, will present a lecture Feb. 23 on "Liberal Education and the Civil Character."
Thursday, Feb. 23 | 12:30 p.m. | Goodwyn 112 | Light refreshments will be served
Vote for the 2017-18 AUM Connected common reading book
It's that time of year again: time to select the next book for AUM Connected, the common reading program. Beginning with your recommendations, the AUM Connected committee read and reviewed more than twenty books at the end of the fall semester and settled on a short list of four books that are now up for a vote.
The books are:
Blink: The Power of Thinking without Thinking, Malcolm Gladwell
What Money Can't Buy: The Moral Limits of the Market, Michael Sandel
Just Mercy, Bryan Stevenson
Dracula, Bram Stoker
Visit the online poll before 11:55 p.m. tonight to vote for your preferred book. The book that receives the most votes will be the AUM Connected book for the 2017–2018 academic year. You may only vote once, so make your choice carefully!
The poll will close at 11:55 p.m. tonight.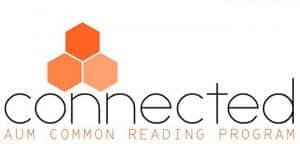 Engage in random acts of kindness
As the new year and new semester begins, AUM Connected: Common Reading Program invites you to engage in random acts of kindness. Our book this year, The Dinner, features characters who lack kindness and empathy. Here at AUM, we expect better.
Please visit the bulletin board on the second floor of the library or the other smaller displays around campus to get ideas for random acts of kindness.
If possible, take a picture of your random act and email it to [email protected] so we can include it on the AUM Connected Facebook page.